Presents
ALICIA
MY SWEET ALICIA IS AT RAINBOW BRIDGE SWEET DREAMS PRINCESS
Int Ch Ag-Golden Age Alicia In Wonderland
Sire:BISS BIS CH Gorca's Taste T' Magic Of M&M
Dam: Ag-Golden Age Ofelia
Whelped: 2-20-05
All OFA Clearances



Alicia comes from Adriana Gaitan of Ag- Golden age Kennels a world reknowned top breeder owner of BIS BISS AM Ch, Gr.col.Ch.Gr.Arg. Ag-Golden Age Diamond Intican SDHF ( Simba) Number 1 Golden Retriever in 2006 ( breed System)
Alicia is a excellent moving bitch she has a very nice front beautiful Shoulder layback excellent sternum and jet black pigment she is passing this on to her pups we expect great things from them. Alicia is a large bitch at 22 1/2 inches. Alicia has a excellent temperment very sweet and loving and is very beautiful she is Not a doggie bitch. Due to an Ear Hematoma Alicia could not return back to the show ring. Alicia was always in the Ribbons Including Winners bitch, a Major Reserve , several Reserve winners in very heavy competiton.
...She has produced some beautiful pups with great Movment.
Alicia pups from her first litter have already been AKC Champion
Major pointed 4 Point Major at 21 months and 16 months old from the very tough BBE class including a WB/BW /BBE Grp 1st. & a BBE Grp 3 at 7 months old, Best Puppy and Puppy Group 2nd, Sweeps Winners for littermates in large classs.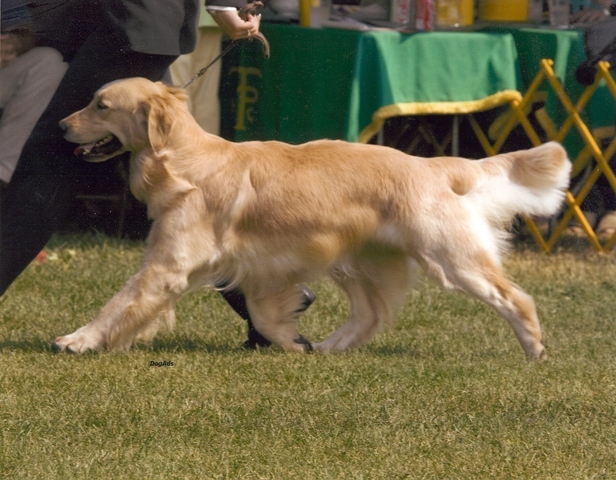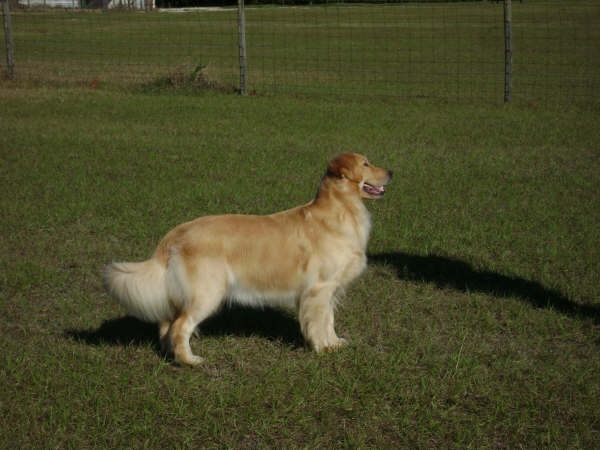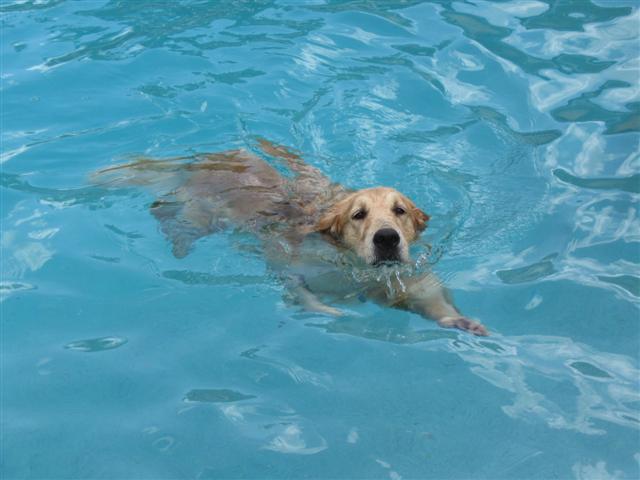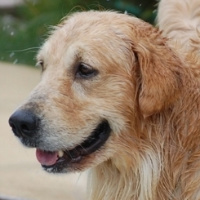 Alicia head shot after a swim
Below Alicia Sire Yare BIS Ch Ven. Lat. Int. Lib. Jov. Venc. Sicalam Gorca's Taste T' Magic Of M&M's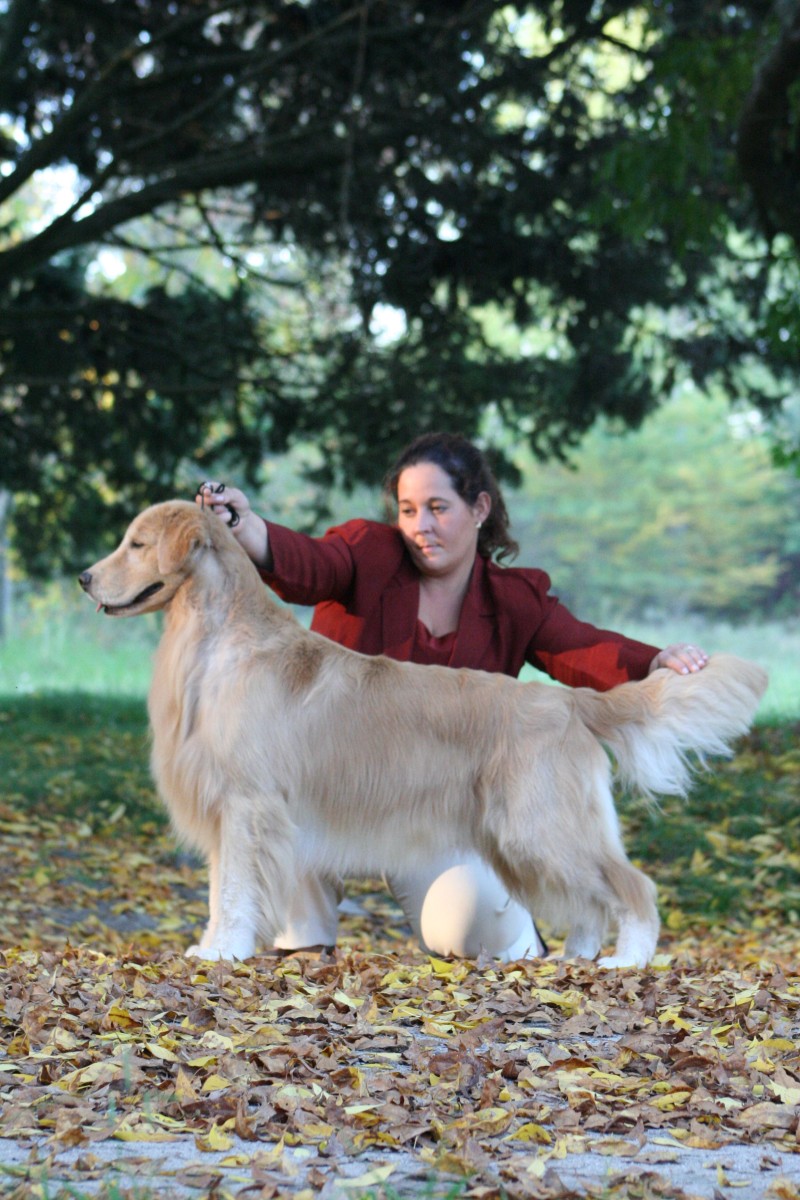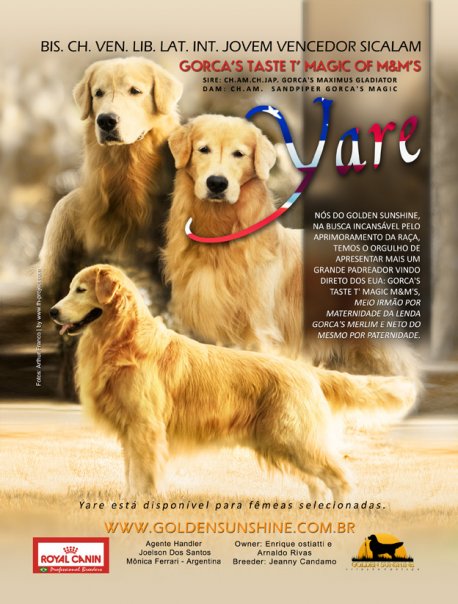 BELOW ALICIA MOM
AG-GOLDEN AGE OFELIA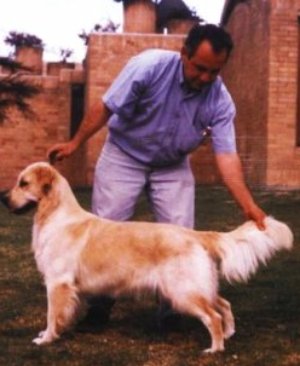 Below Alicia Ag-golden age Alicia In Wonderland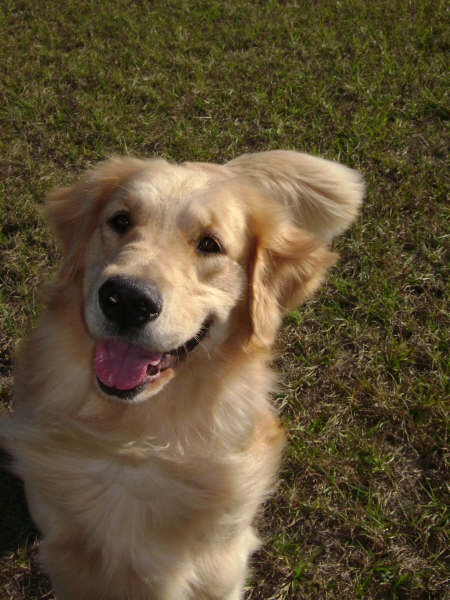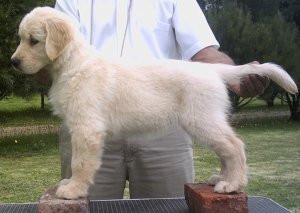 Alicia 8 weeks old