PUPPY PARENTS MARK YOUR CALENDARS PUPS GO HOME ON SATURDAY MAY 7 TH 2016
CRUSH X BOOTS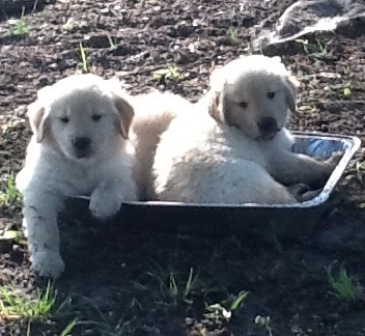 First time outside to play in big puppy pen but we want to sit in water dish because we are water dogs LOL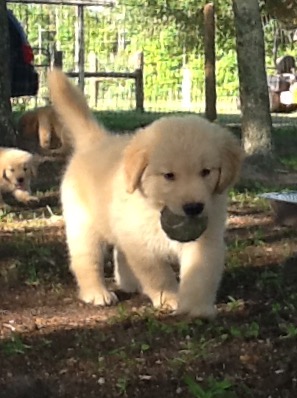 All Goldens LOVE tennis balls and playing catch please puppy parents load up on Penn Tennis balls they last longer.
Enjoying the big boy pen some of pups at the other end :)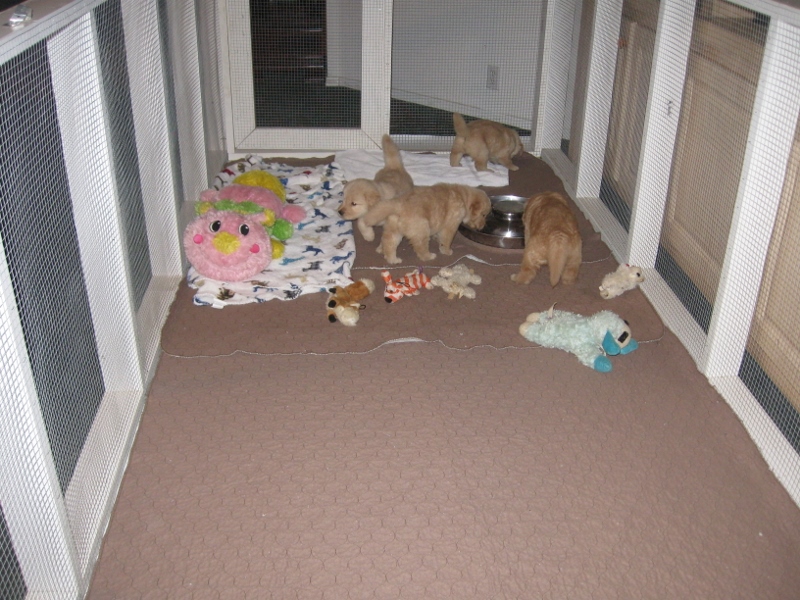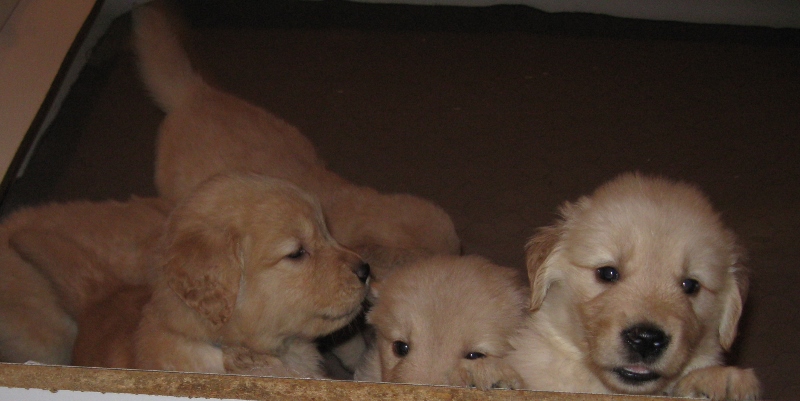 Look how big we are getting in our old pen while our new gets cleaned :)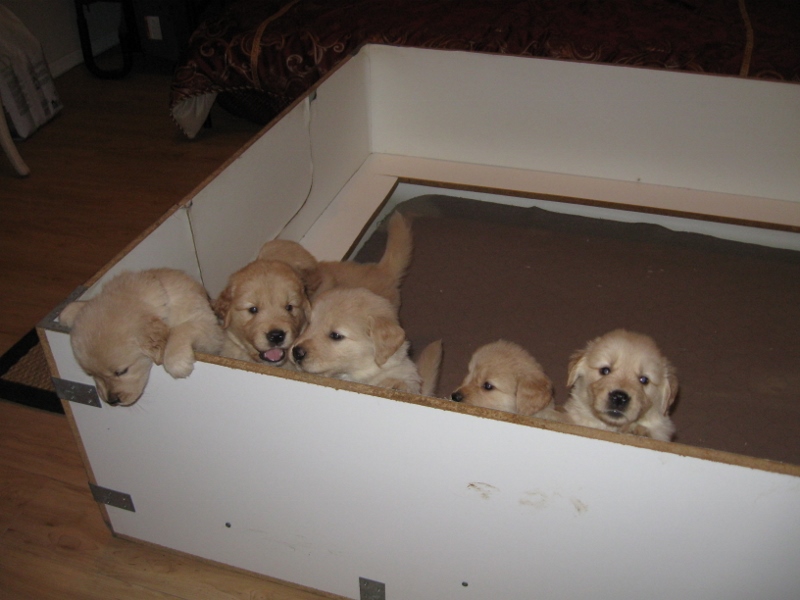 Pups first day in puppy pen at 4 weeks old so tired from all the excitement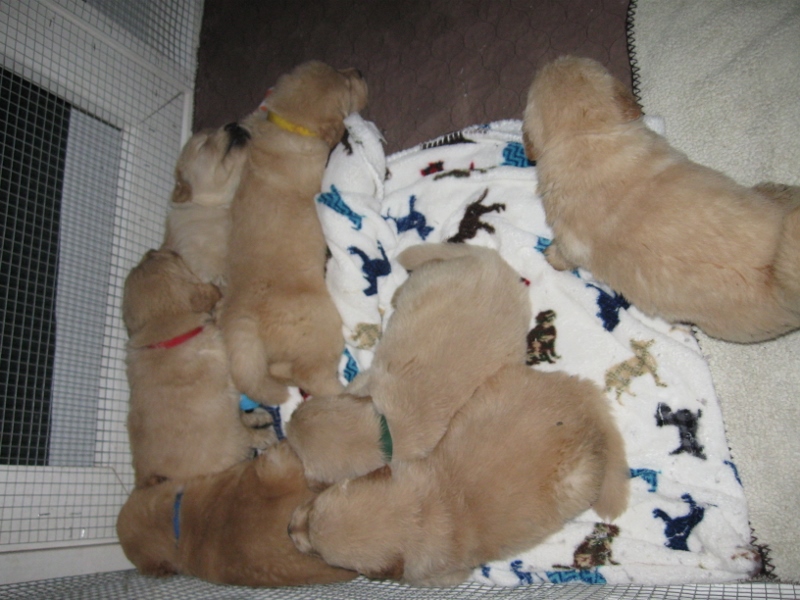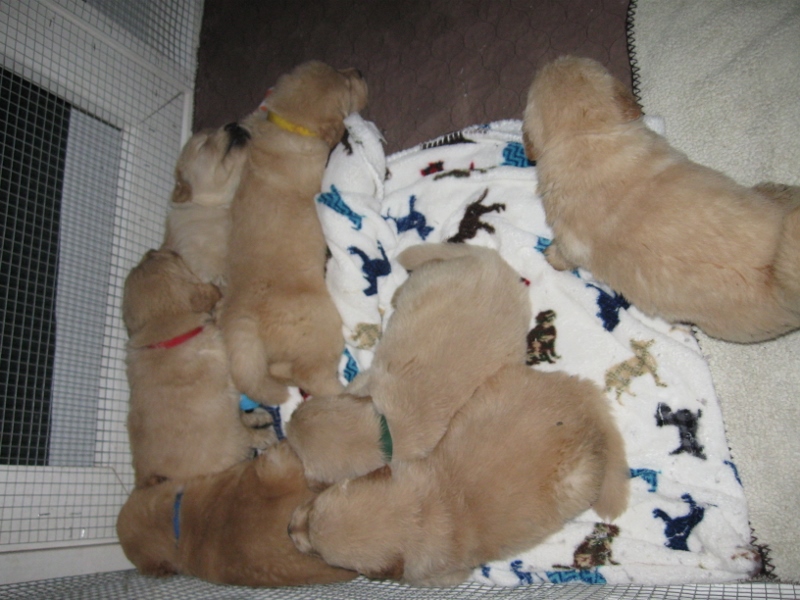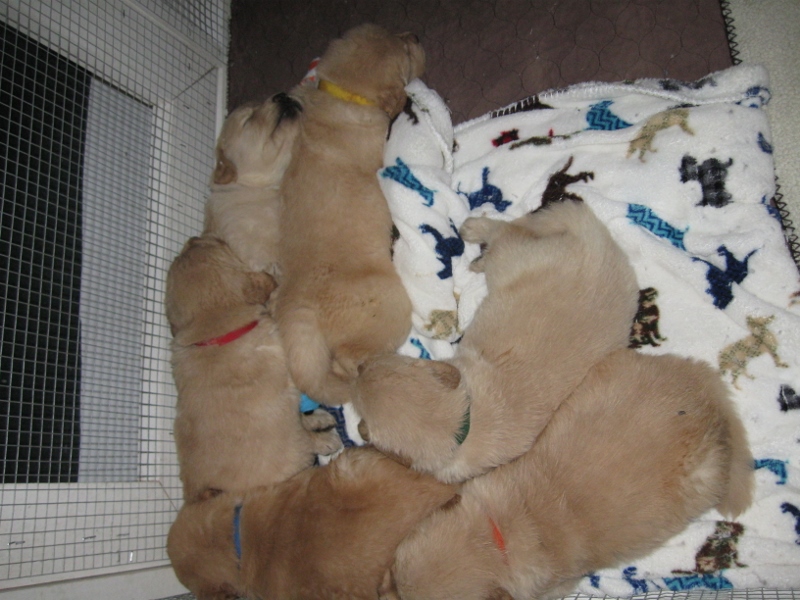 Pups are 3 weeks old and having first meal of gruel yummy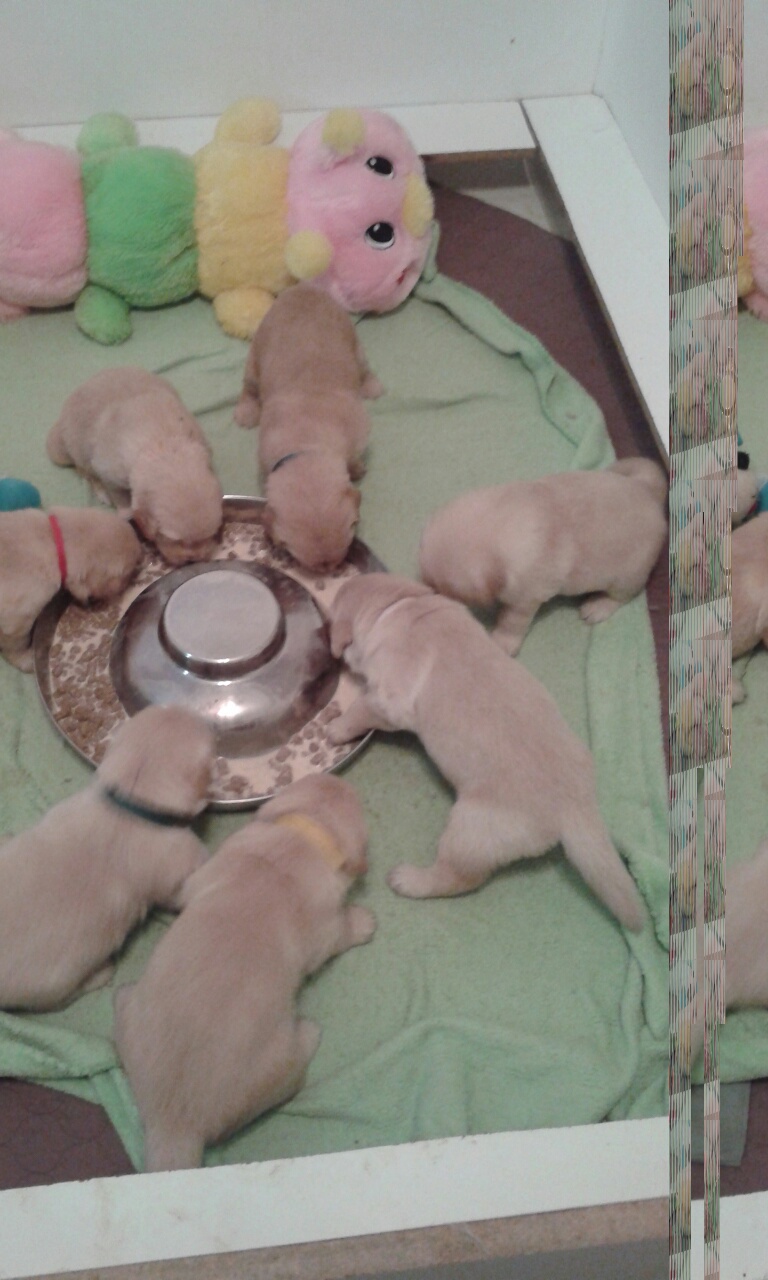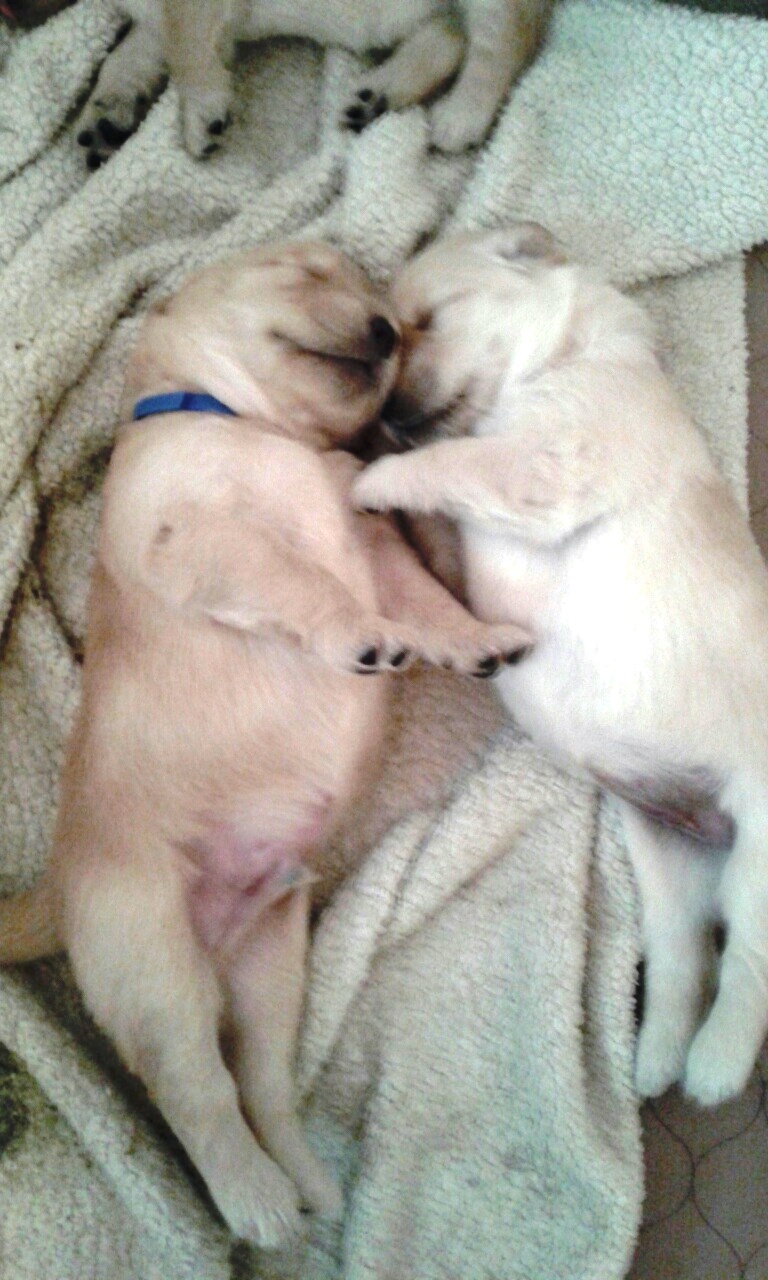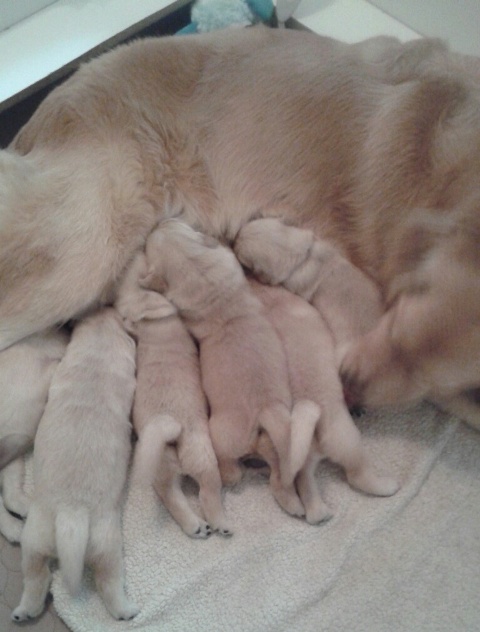 The pups are one week old below Crush x Boots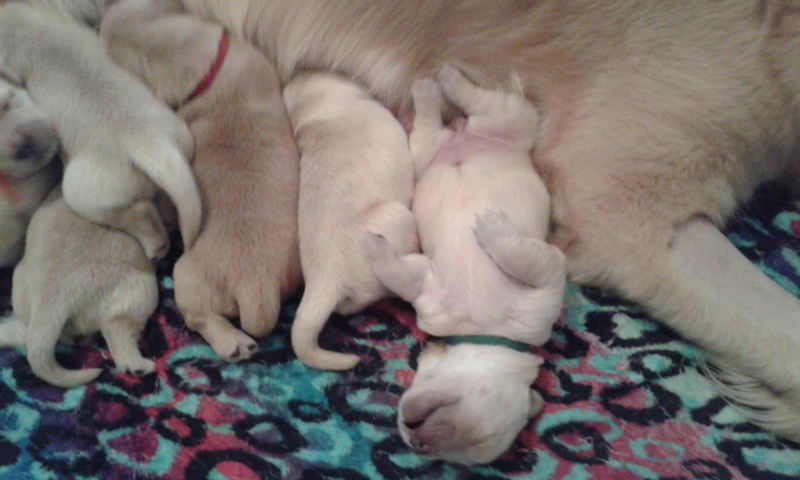 THE Pups are 1 week old and doing great all over 2 pounds already happy babies at the milk bar
BOOTS AND CRUSH PUPS ARE HERE 7 BIG BEAUTIFUL PUPPIES 6 GIRLS AND 1 BOY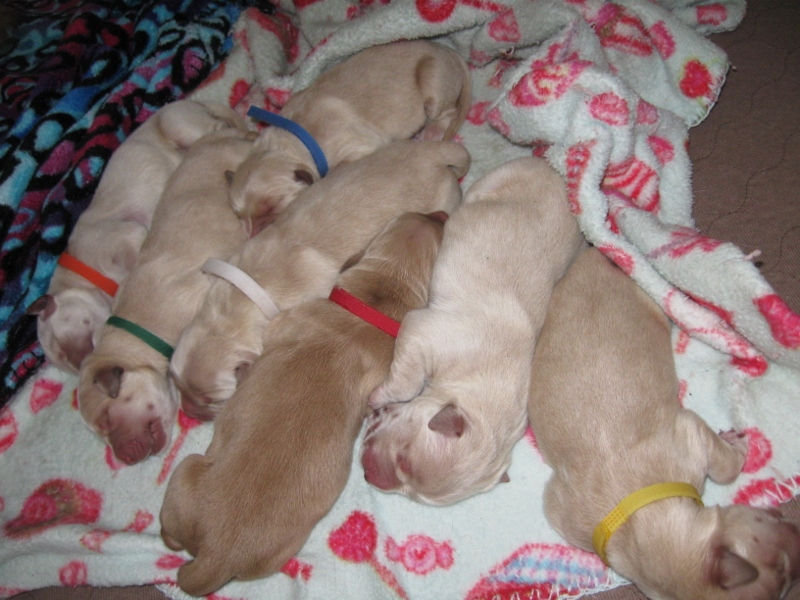 above 1 day old Boots x Crush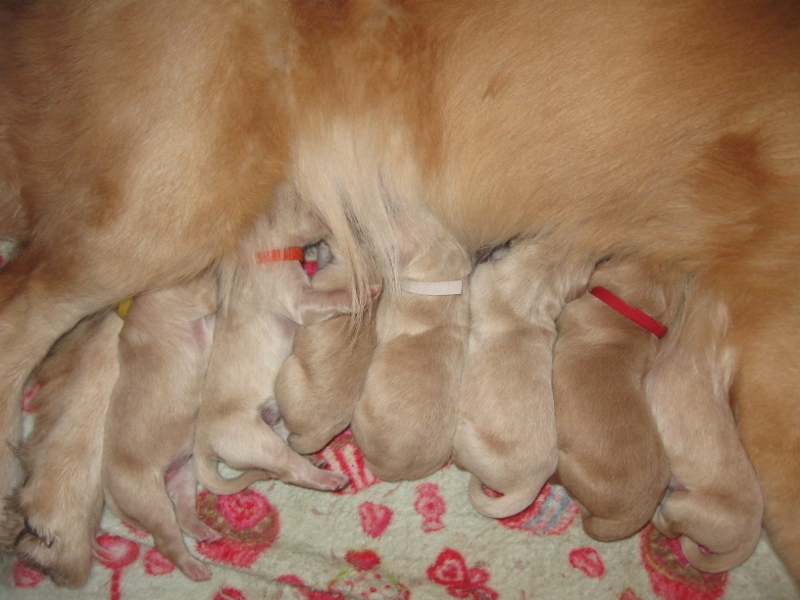 Mama Boots with her pups born March 4th 2016
Boots and Crush are having puppies March 4 th
BeeBee and Stone are having puppies March 15th
below you will find weekly updated pics of Moms and Moms and Pups once they are born .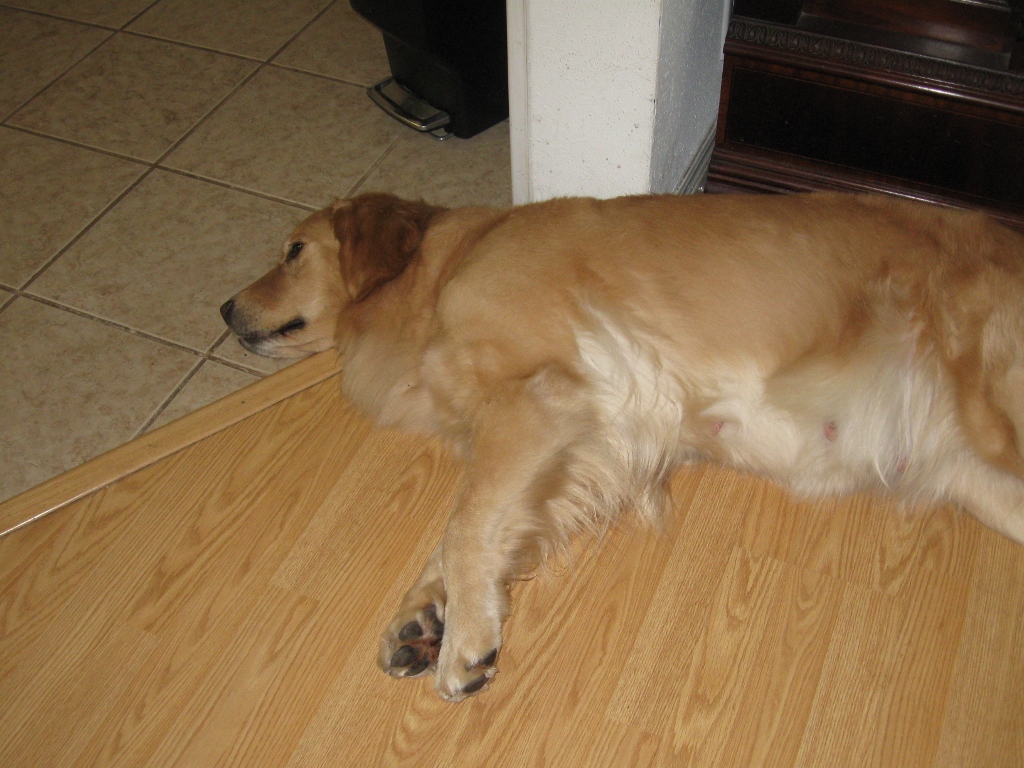 Boots above 45 days pregnant with Crush pups she is getting big lots of puppies coming March 4th:)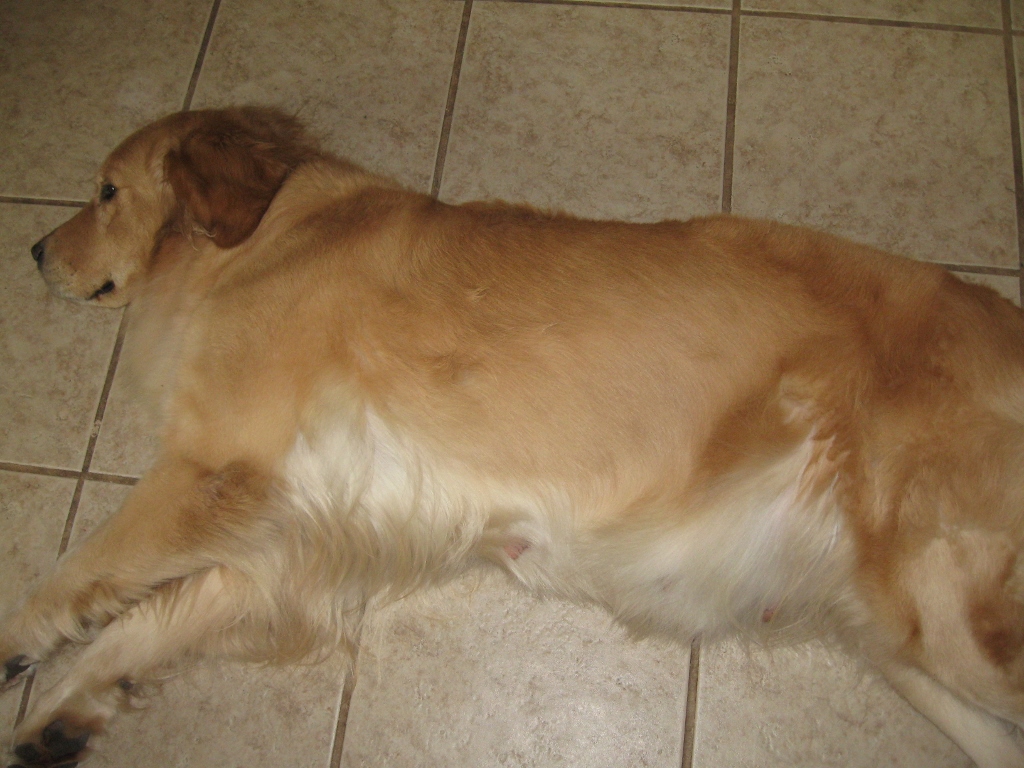 Boots above getting big at 45 day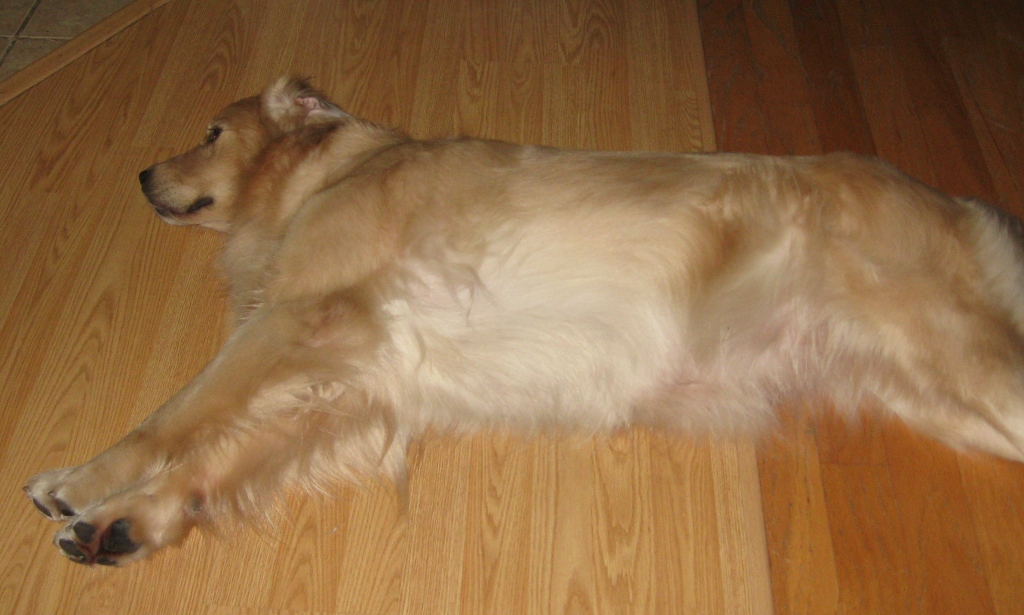 Above Pretty Bee Bee pregnant with Stone pups already starting to show at 34 days
Past litter from 2015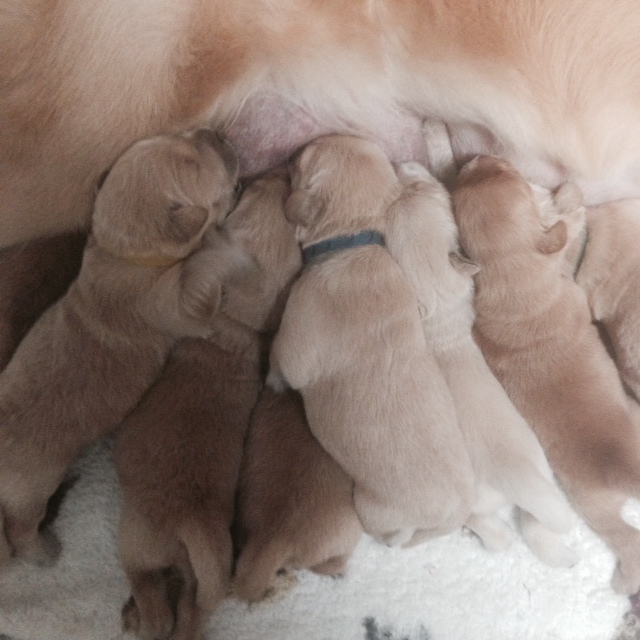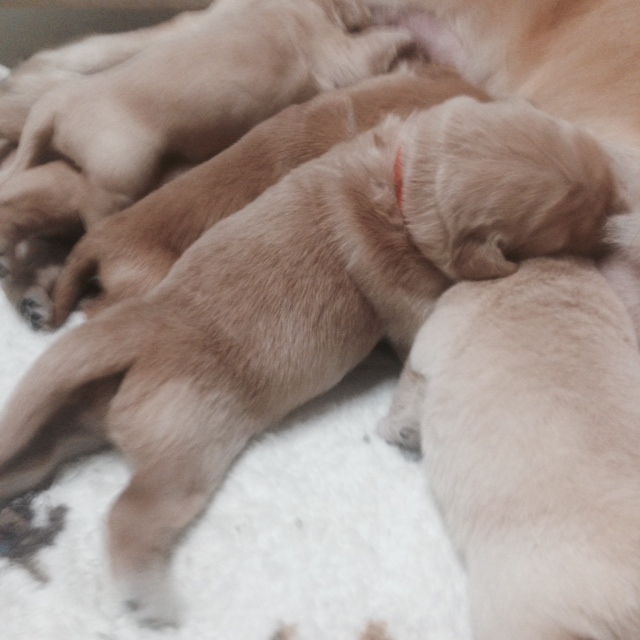 " OSCAR " CH SNOBIRDS ACADEMY AWARD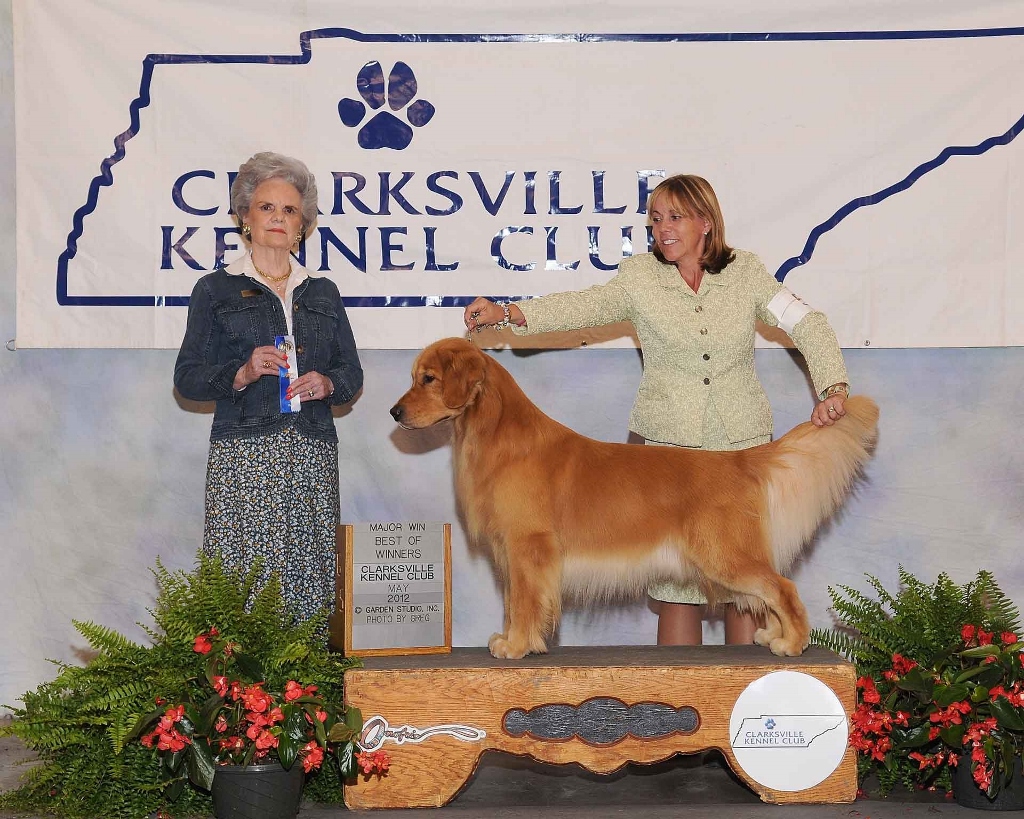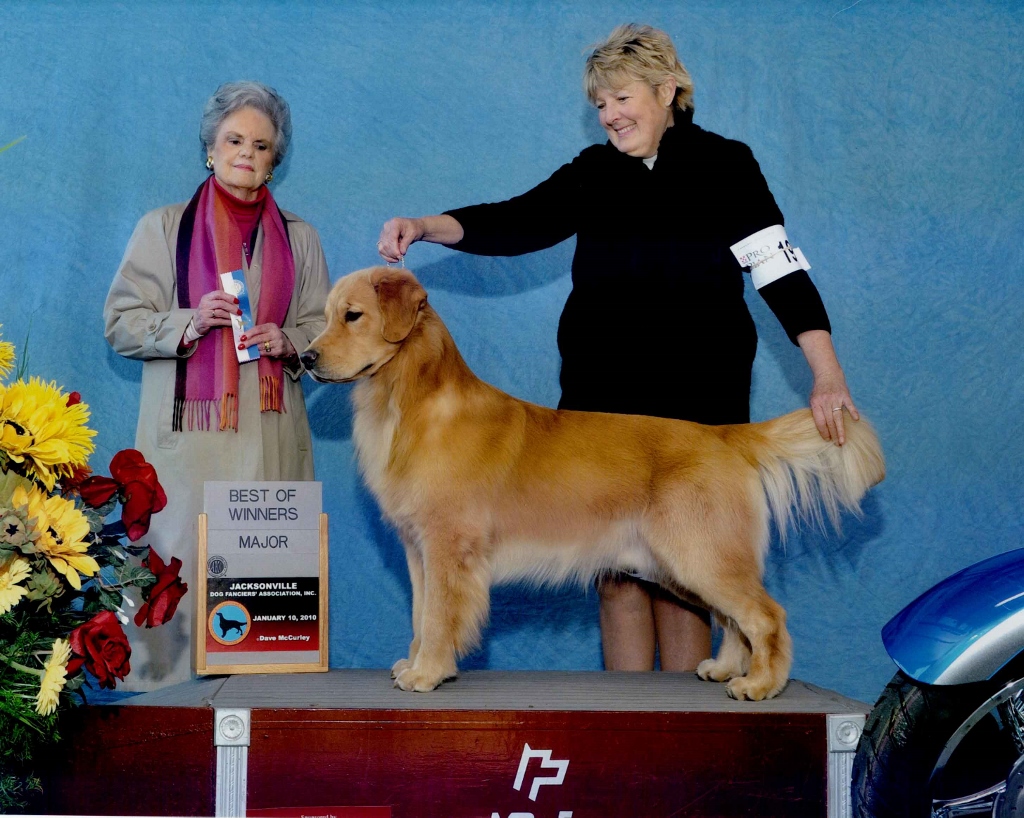 Above Oscar as a Puppy winning a Major Breeder owner Handled
Wonderlands Boots on the Ground " Boots"
Multiple Best puppy group wins and 3 RWB from the puppy classes Boots sire is the Number 1 Golden in the Country in 2012 BISS GCH Summits the Titanic " Leo"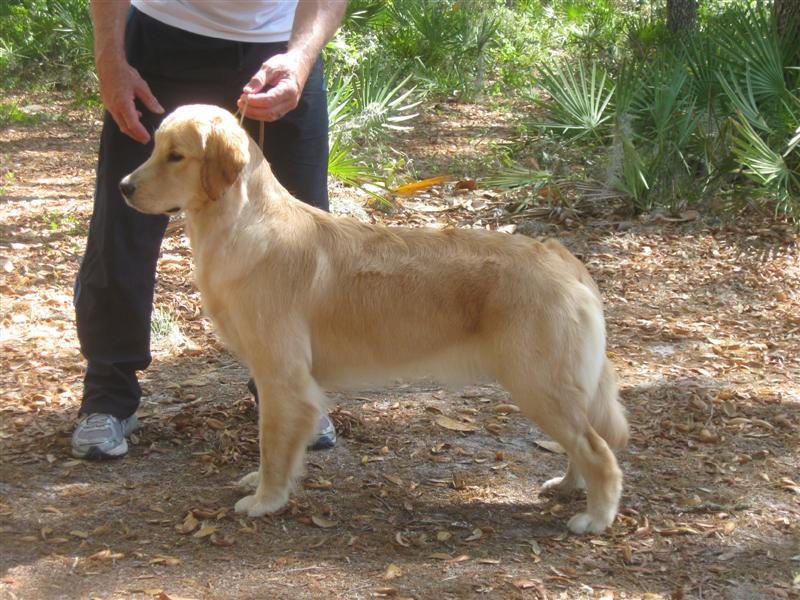 Boots above Stack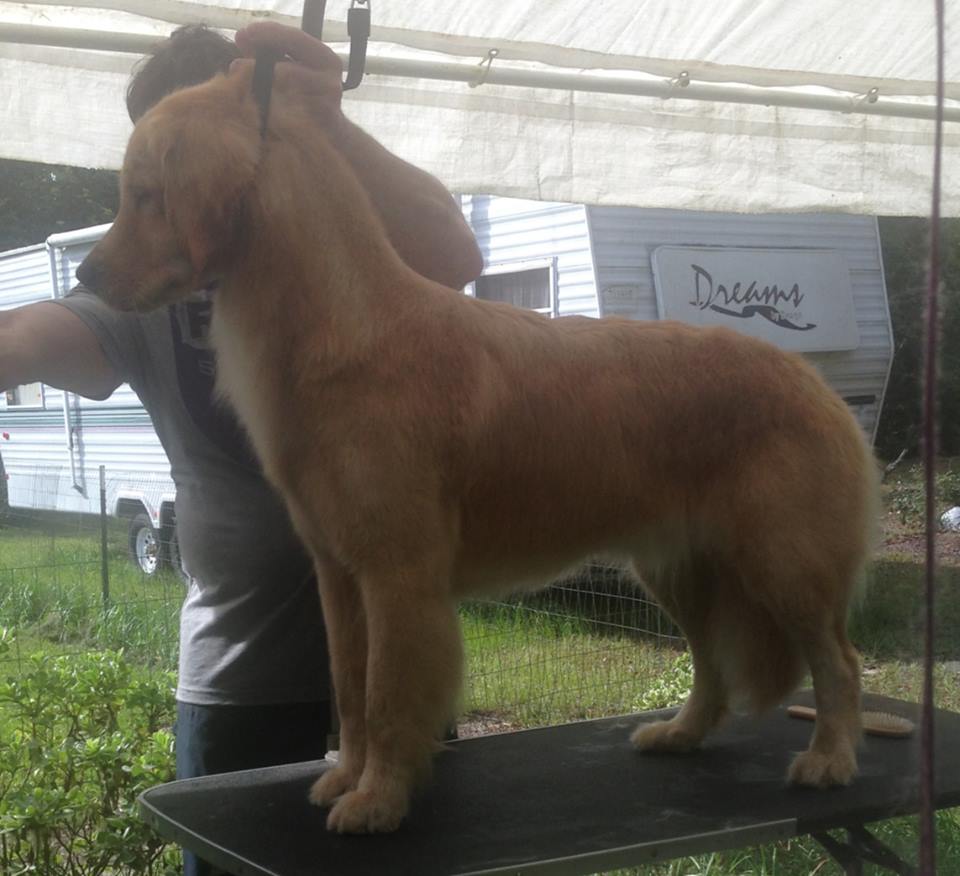 Boots above on grooming table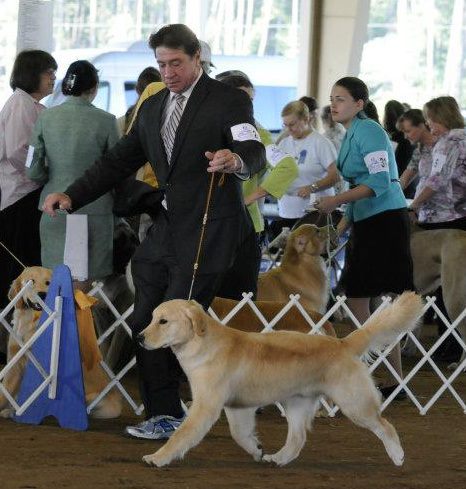 above Boots in the show ring with daddy vern :)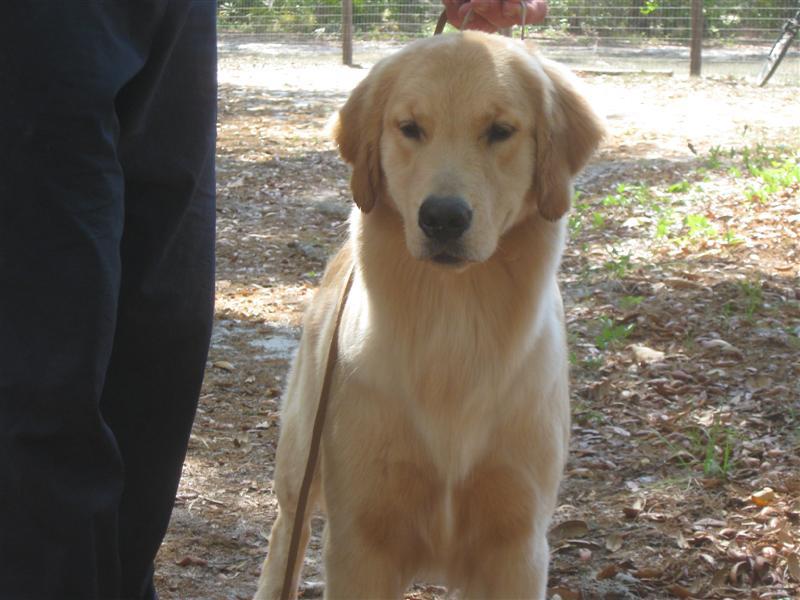 Boots head shot
below is Boots father Best in Show number one Golden 2010 GCH Summits The Titanic " Leo"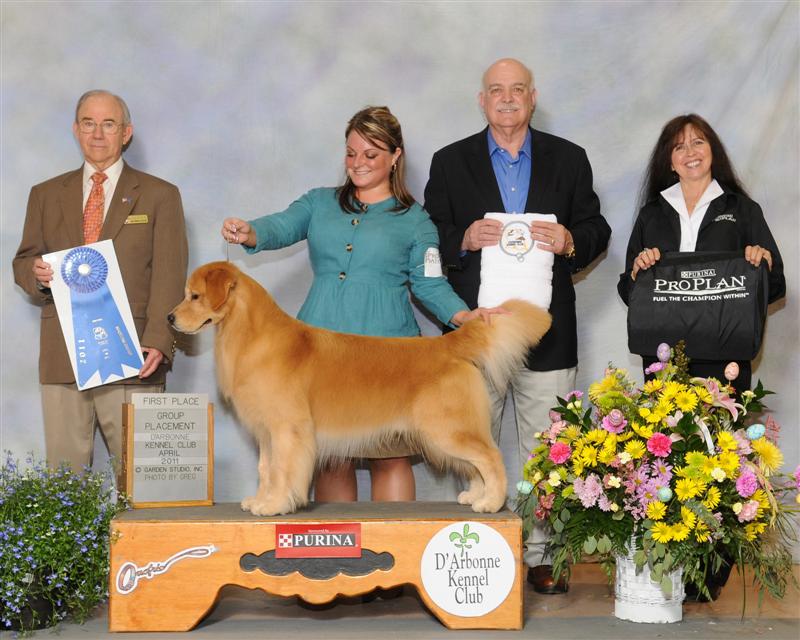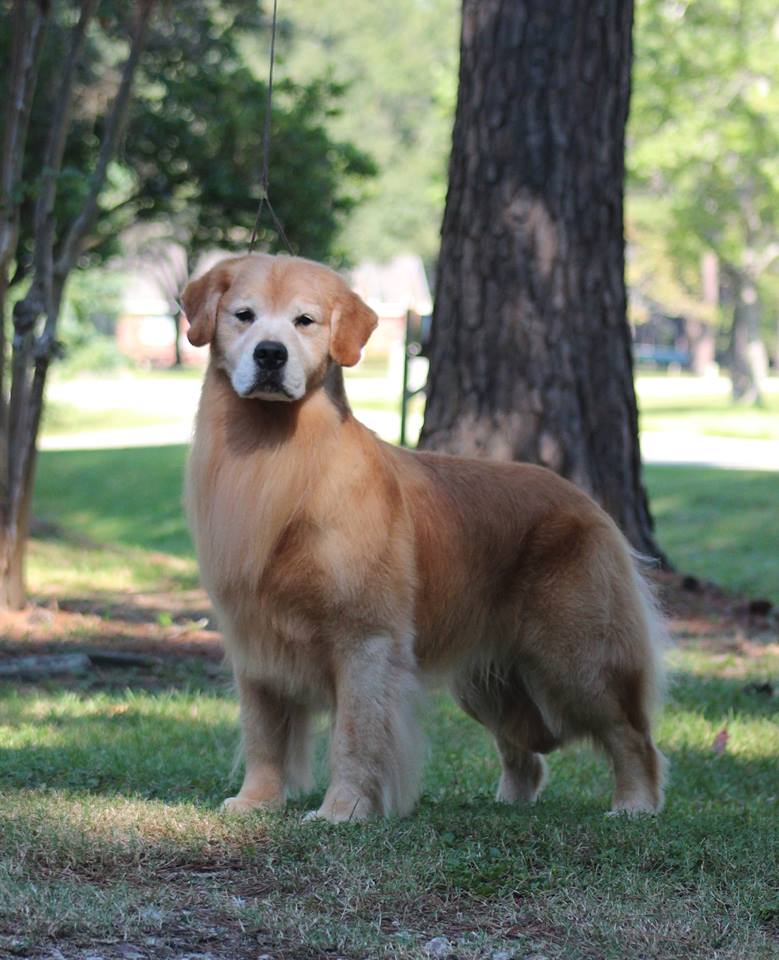 Leo looking Great in 2014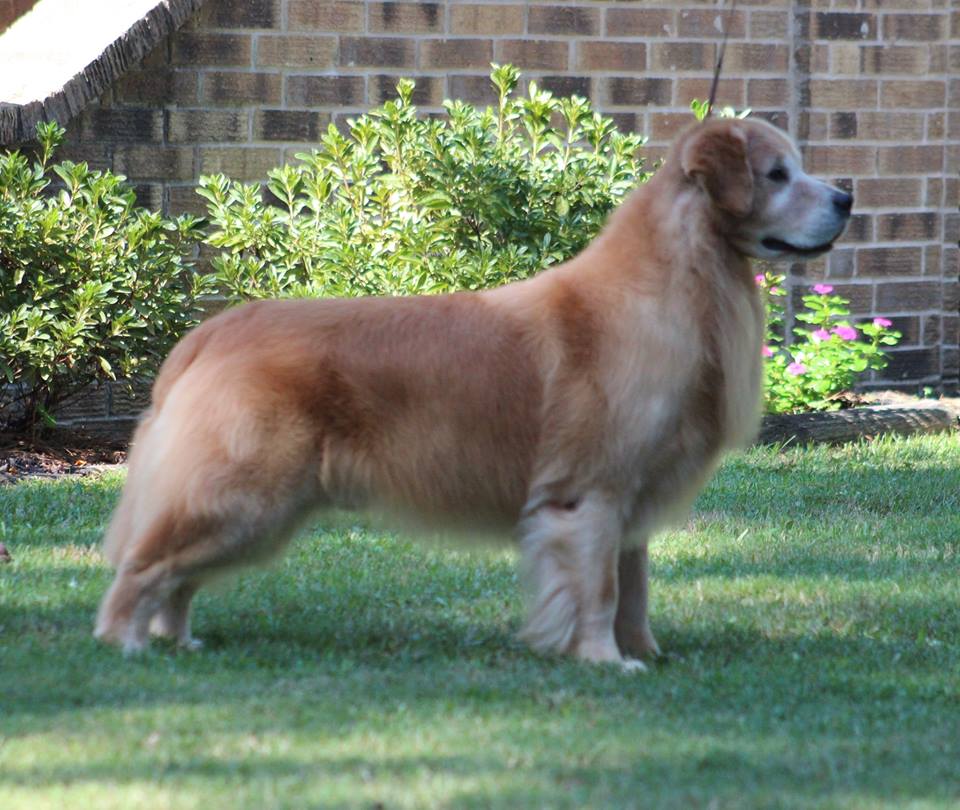 THIS IS BOOTS PAST LITTER HER NEW LITTER WILL BE BORN JANUARY 28th 2015 all inquiries welcome
.
BELOW PAST LITTERS YOU CAN SEE WHAT BEAUTIFUL PUPPIES BOOTS PRODUCED FROM HER FIRST LITTER in 2013
Below Red Girl Boots X Crush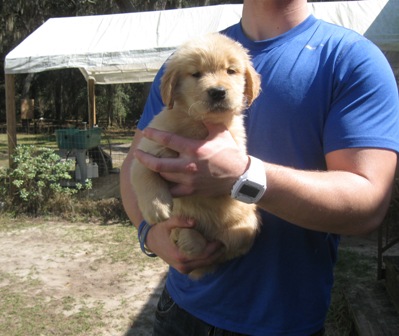 Below Orange Girl Boots x Crush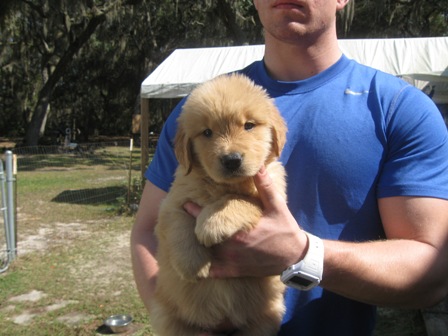 Below Blue Girl Boots X Crush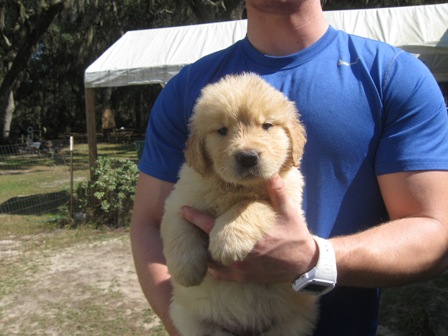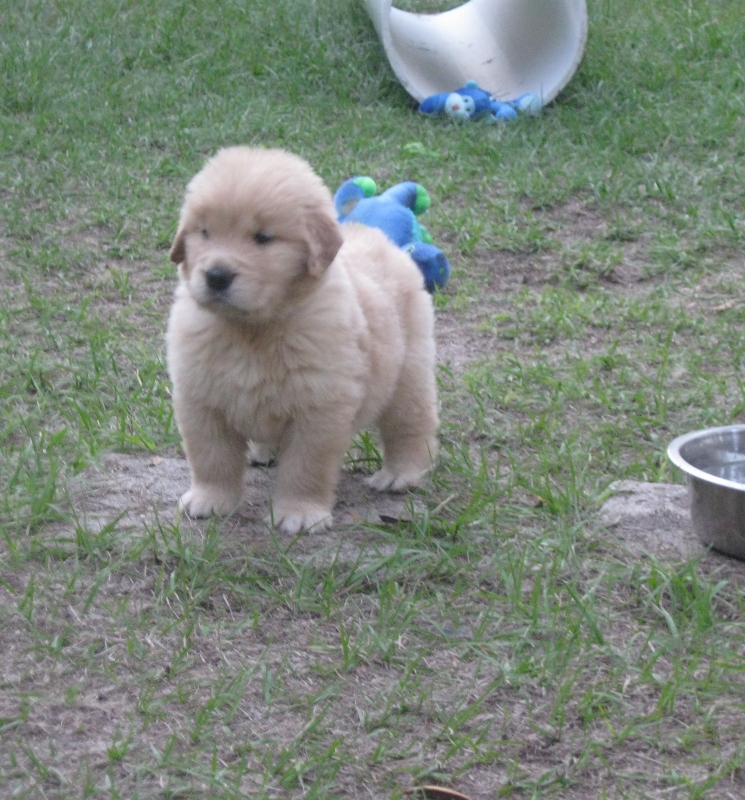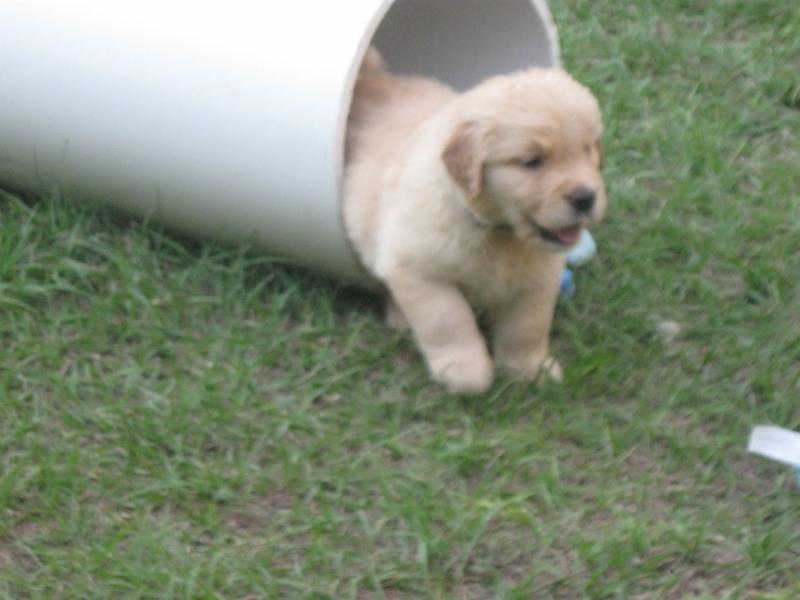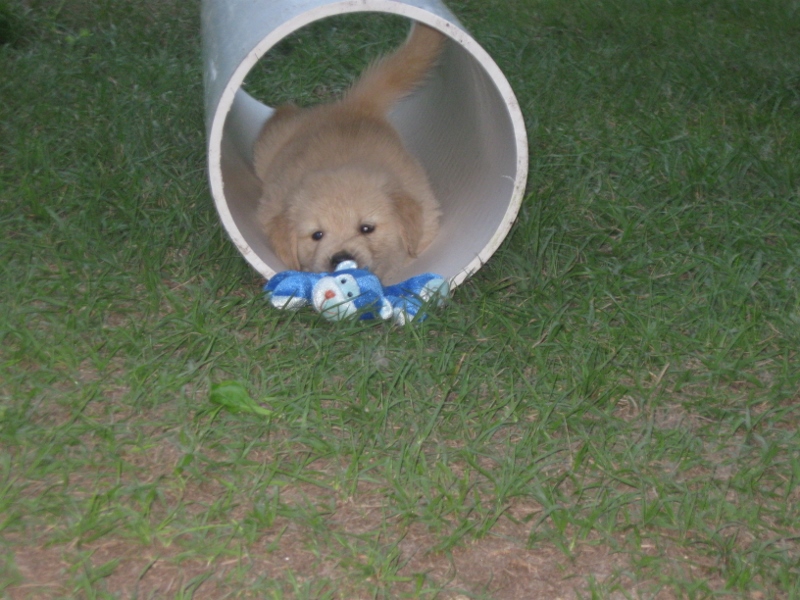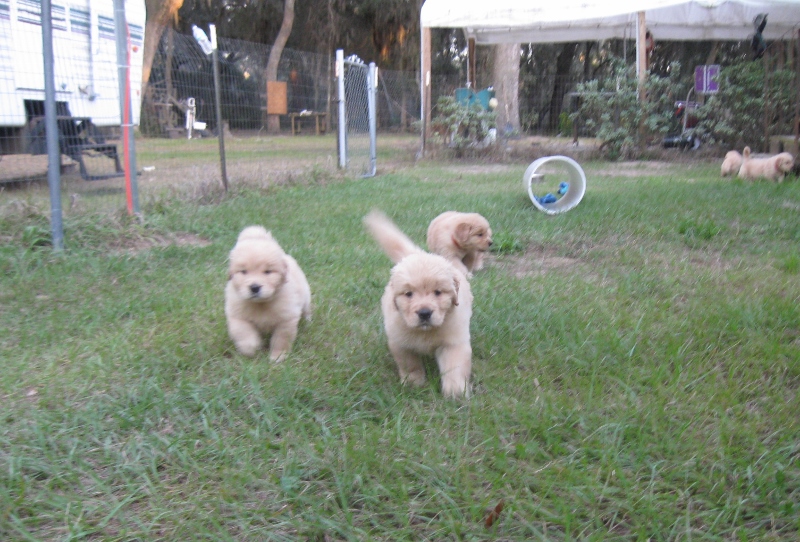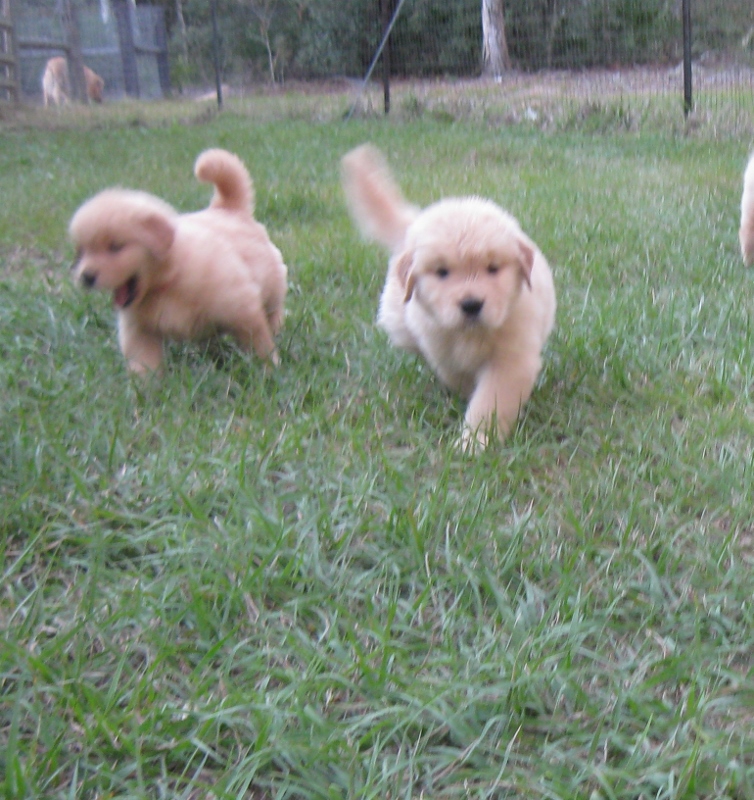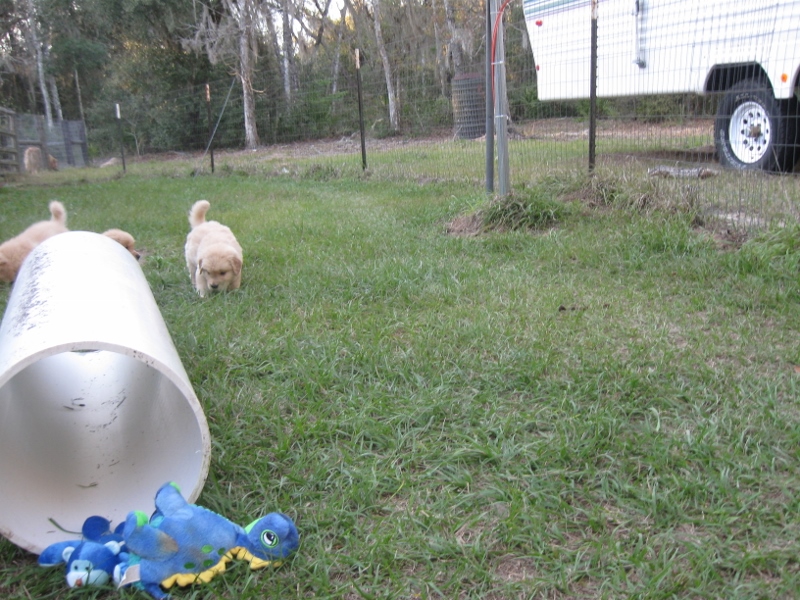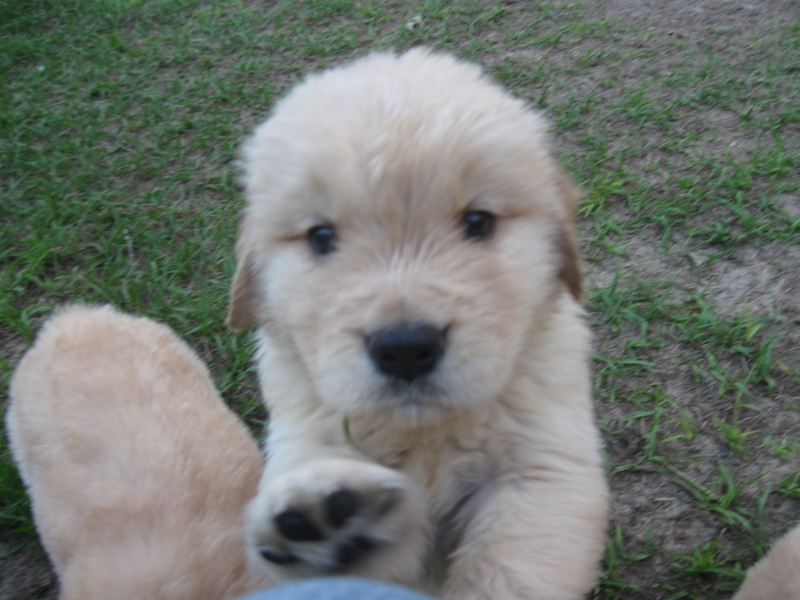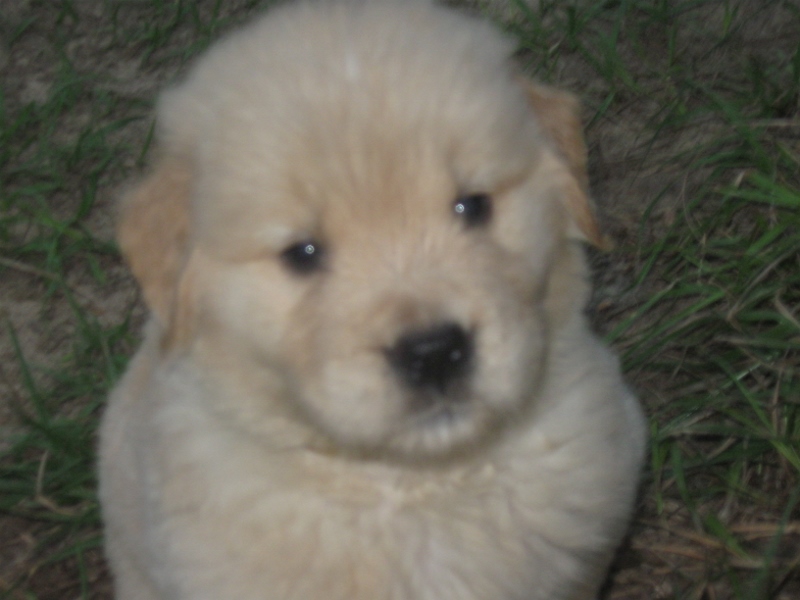 The 3 Girls Below Boots X Crush 3 and half weeks just had a sponge bath so they are a little damp and are actually lighter than the pics these girls are just adorable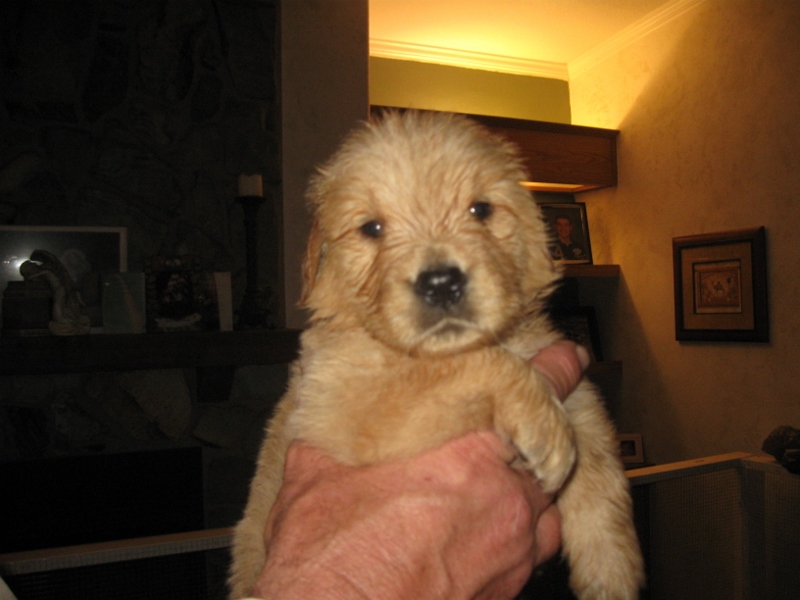 Above Orange Girl Boots X Crush 3 and half weeks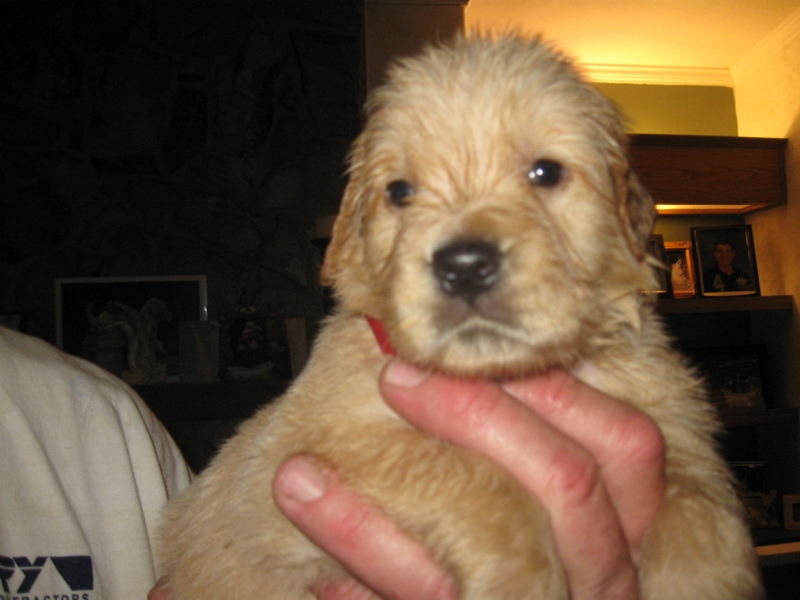 Above Red Girl 3..5 weeks Boots x Crush
Above Blue Girl 3.5 weeks Crush x Boots
Below Boots x Crush boys at 3 and half weeks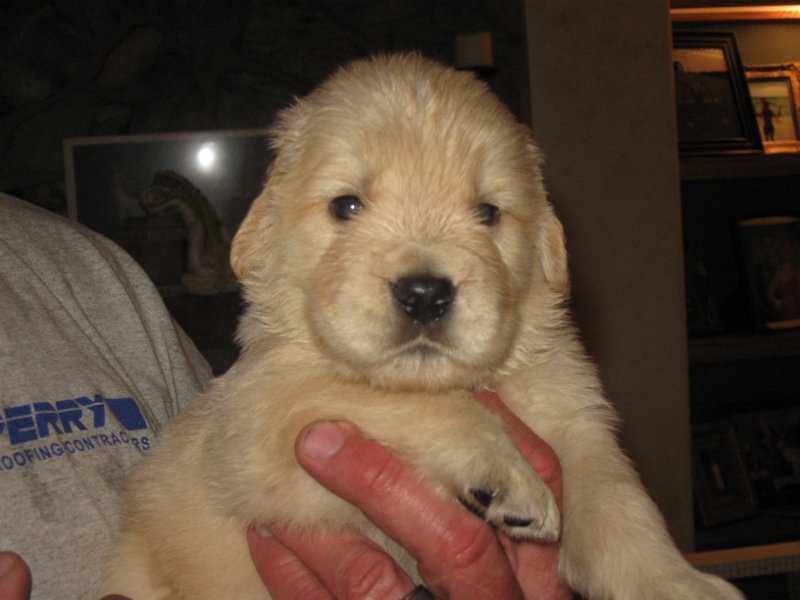 Above Yellow Boy 3 half weeks Boots x Crush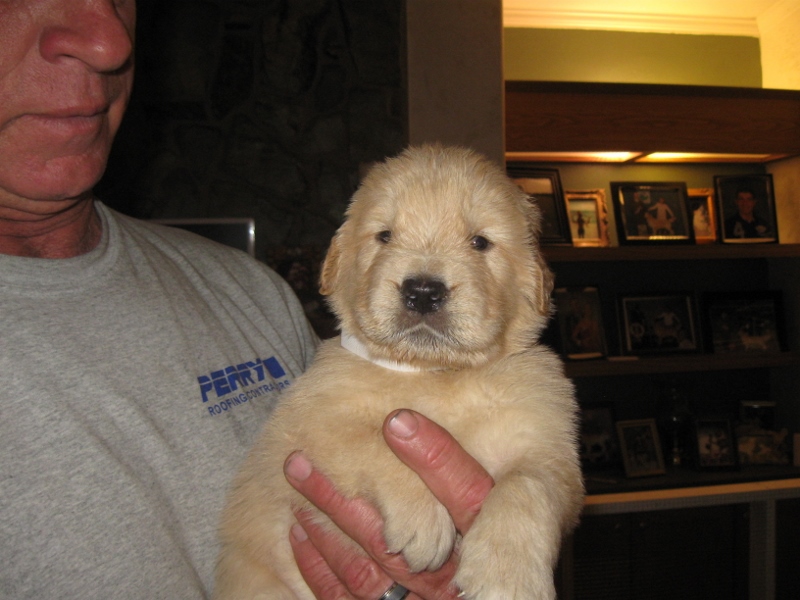 White Boy above Boots x Crush 3.5 weeks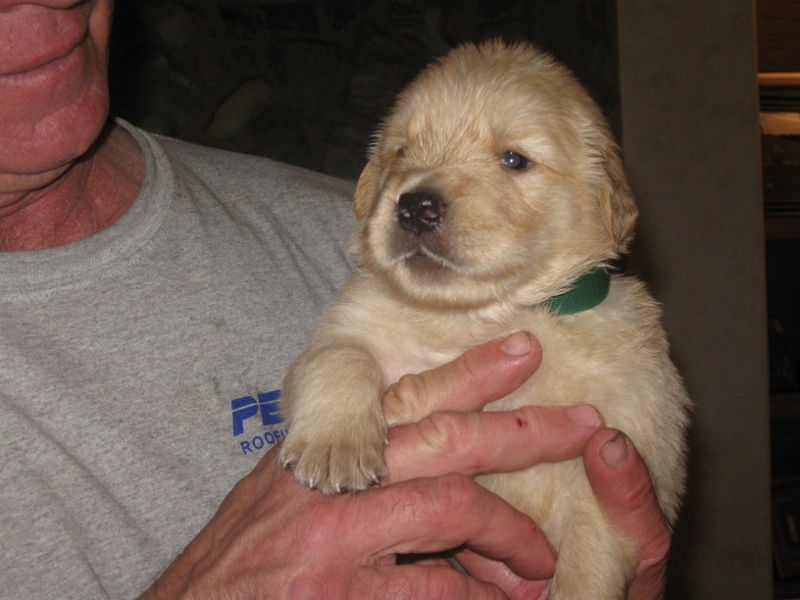 Above Green Boy Boots x Crush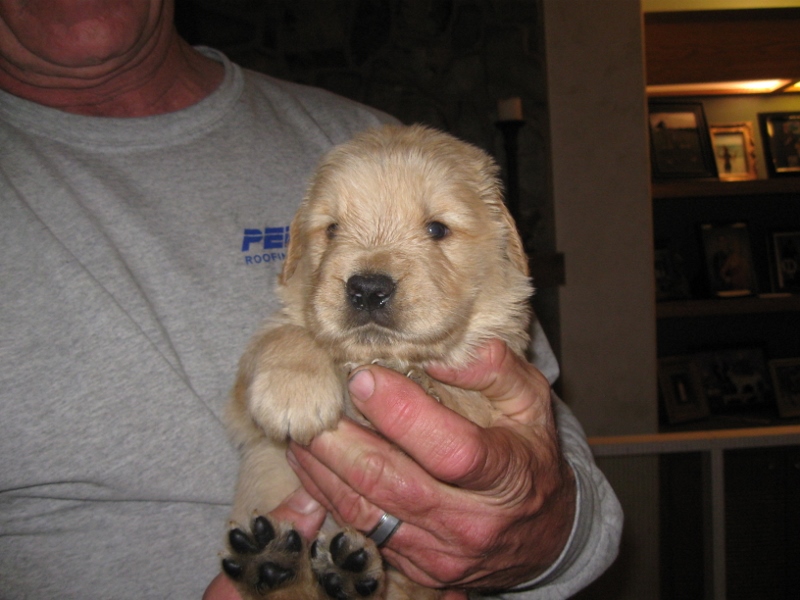 Above No collar Boy Boots x Crush 3 half weeks old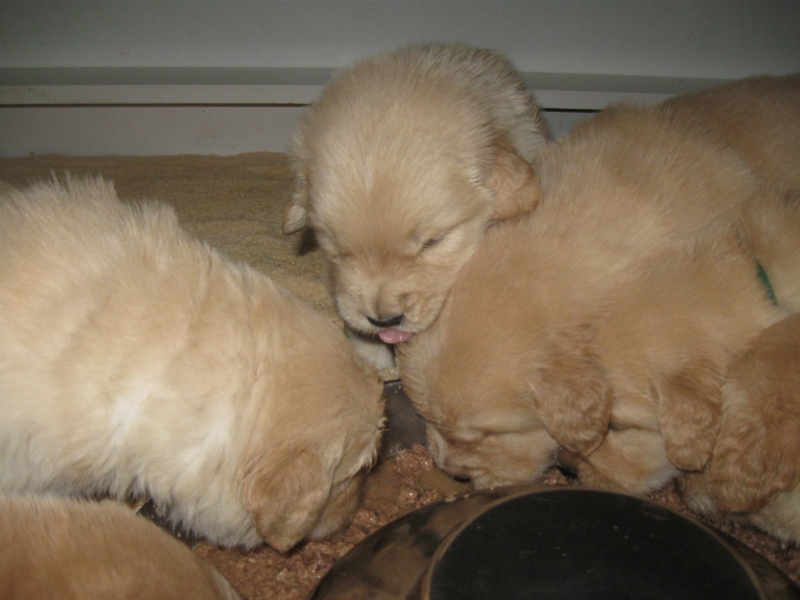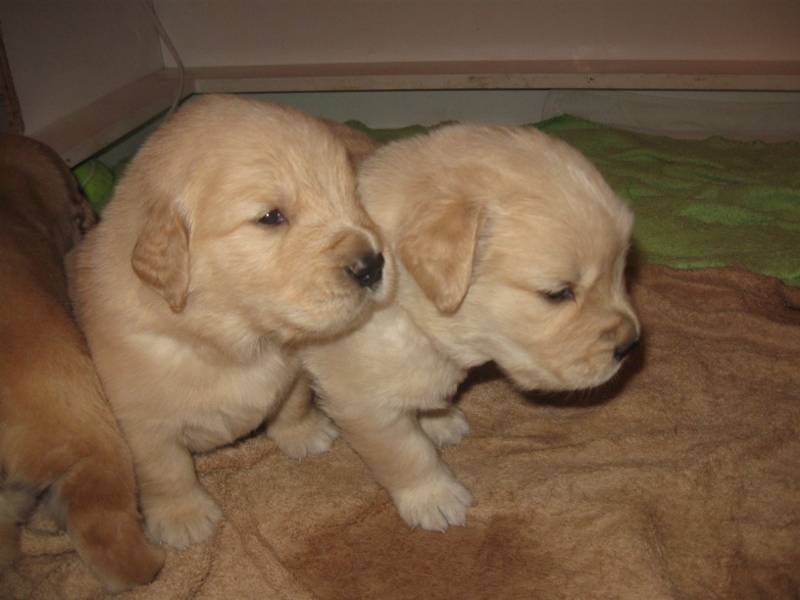 GABBY X CRUSH HAD 1 BEAUTIFUL BOY ON 1-12-2014 HE IS SPOKEN FOR
Ranger at 5 weeks old below Crush x Gabby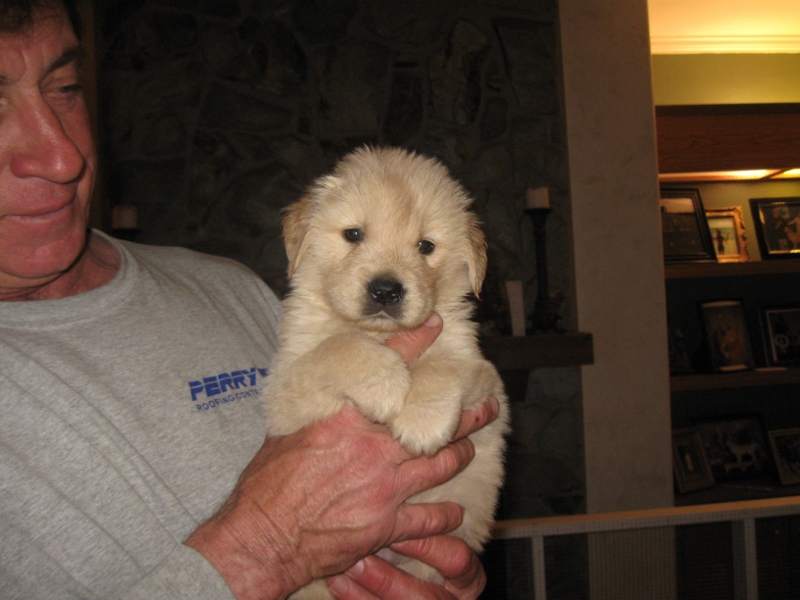 CHAMPION CRUSH X BOOTS
CRUSH IS MULTI BEST IN SHOW WINNER BRAZIL
Introducing The Magnificent 7 litter Boots xCrush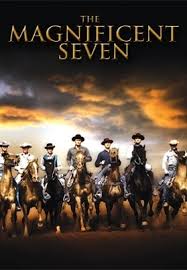 Boots x Crush pups 14 days and eye open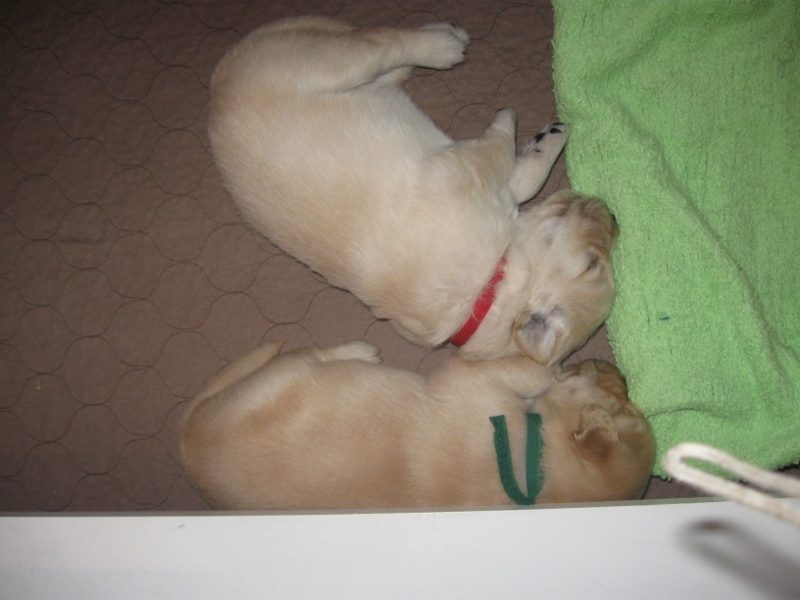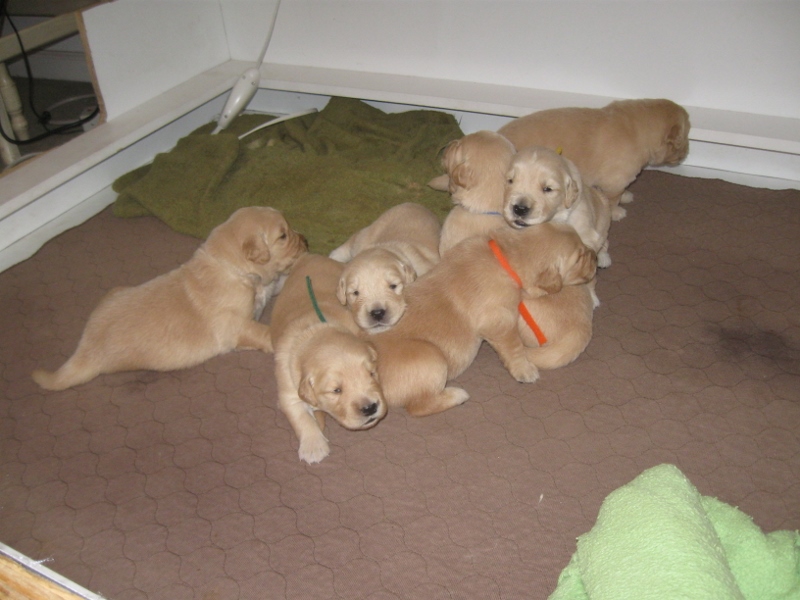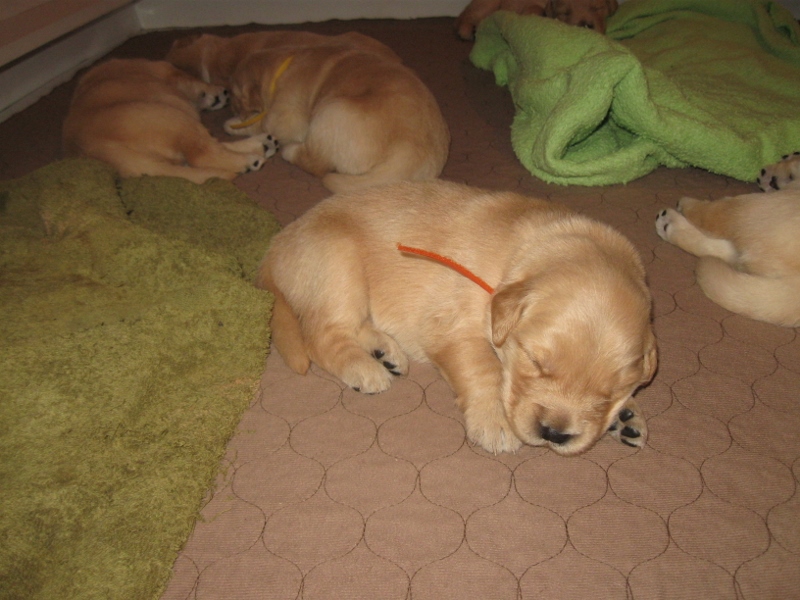 Orange Girl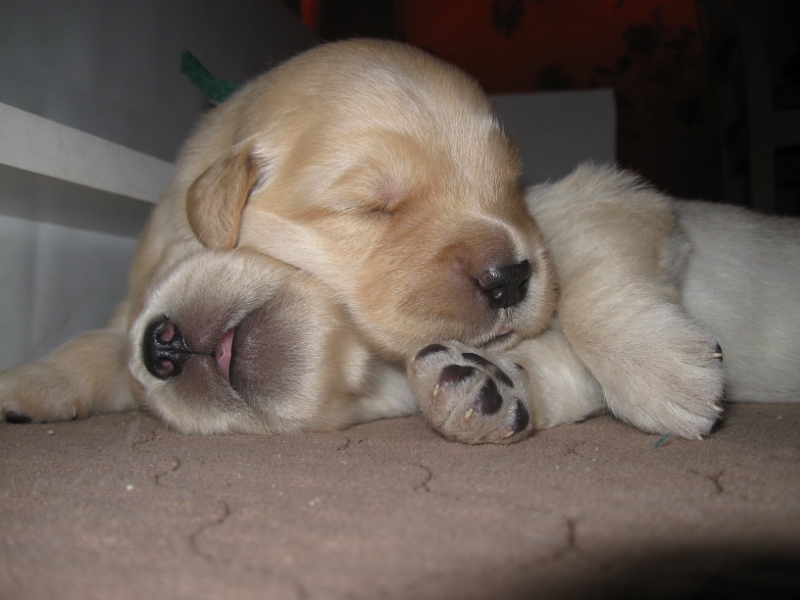 RED Girl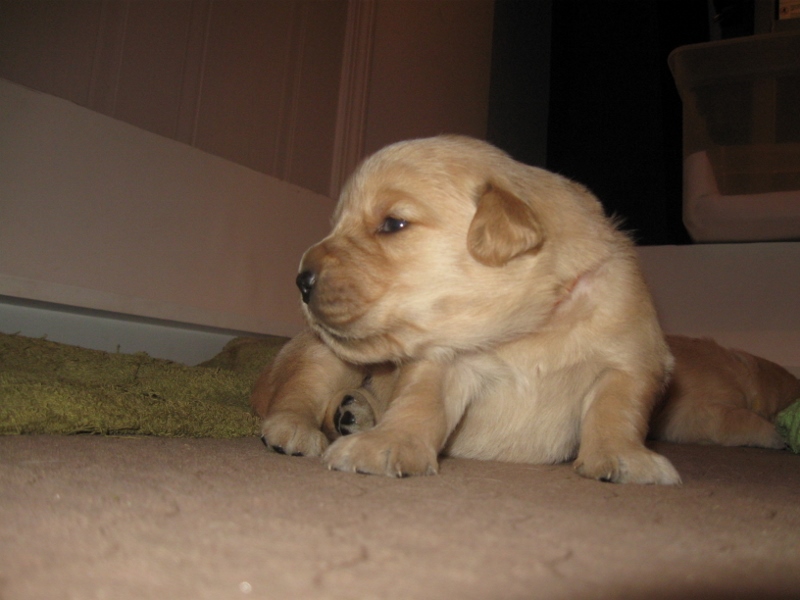 Boots x Crush 8 days old so doggone Cute :)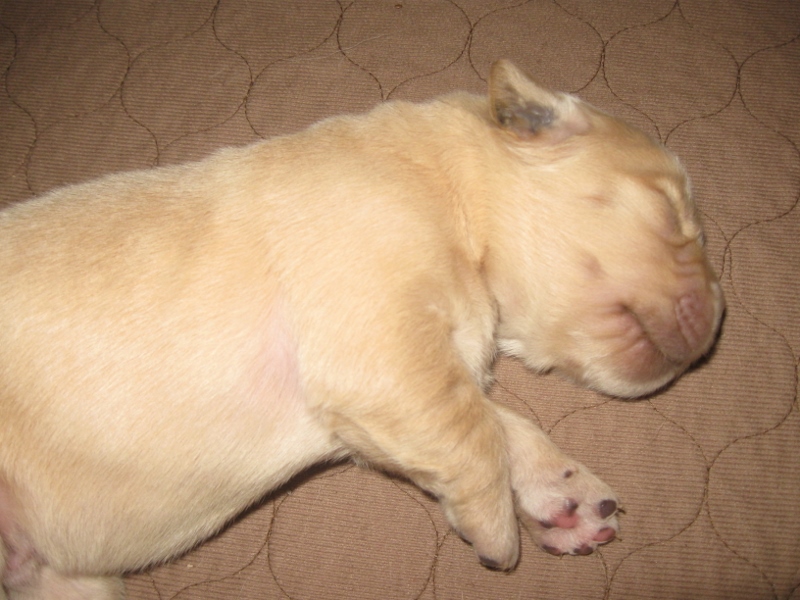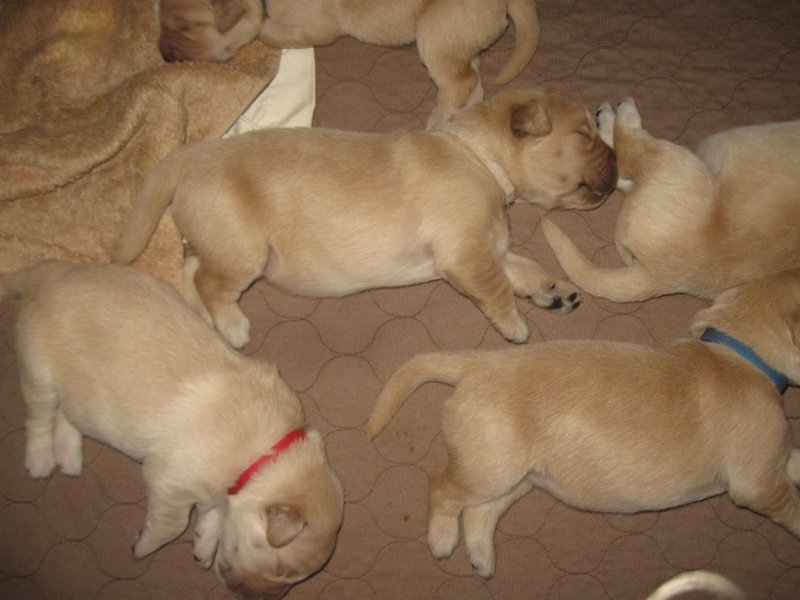 Below Boots and Puppies 6 days old and Getting Big fast :)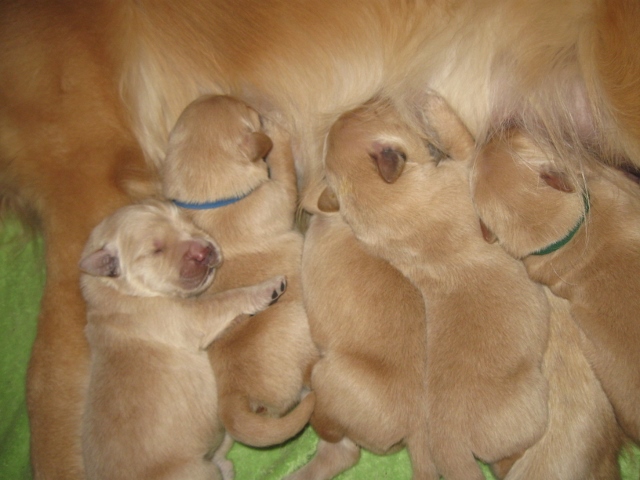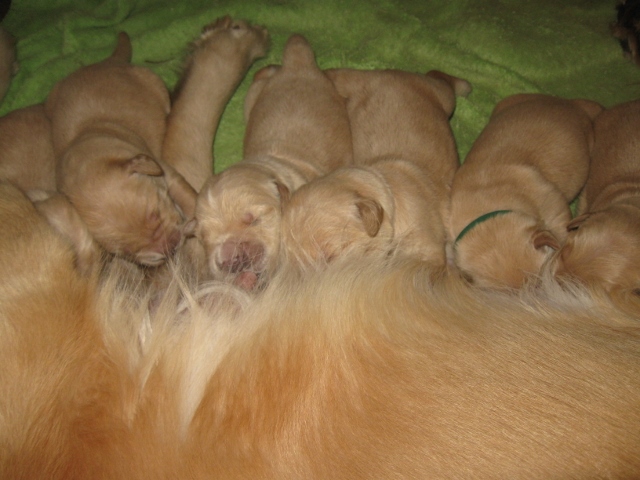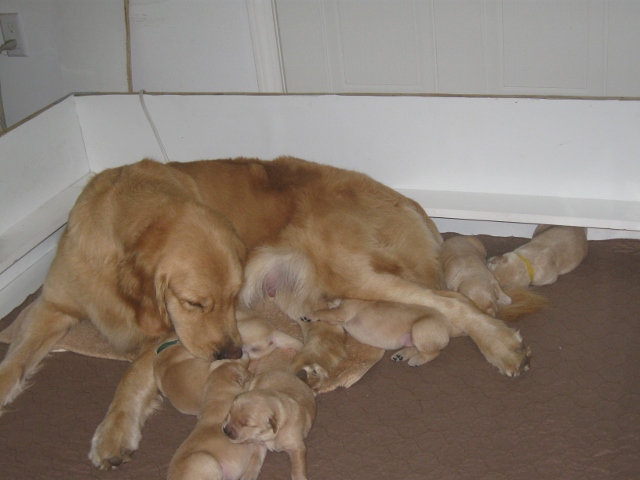 Below Boots and her 7 puppies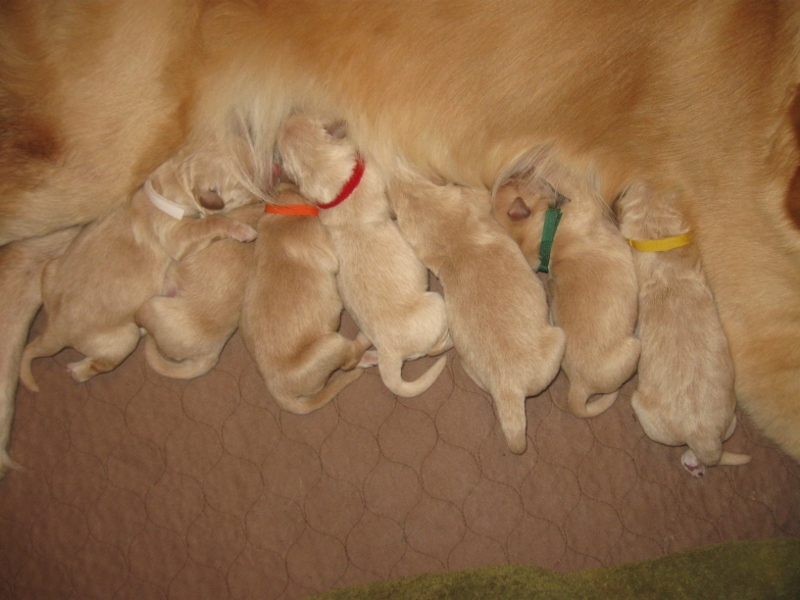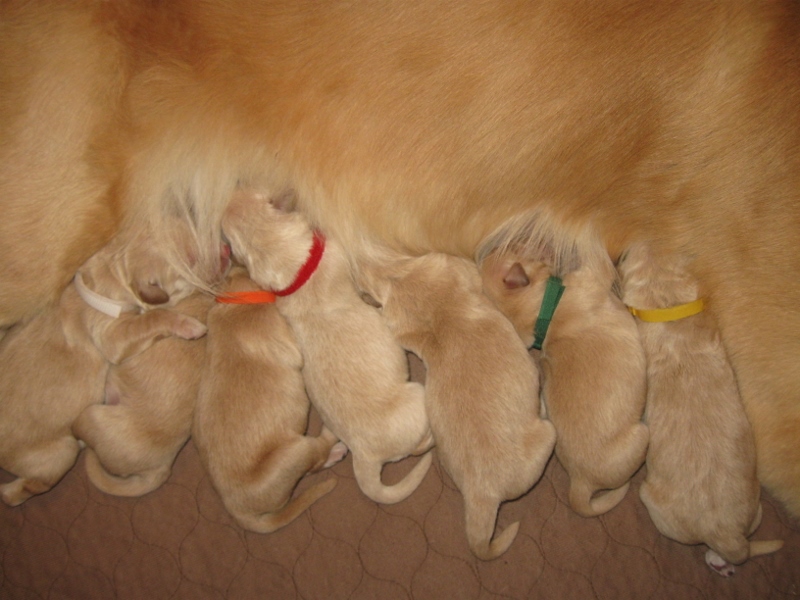 Introducing The Lone Ranger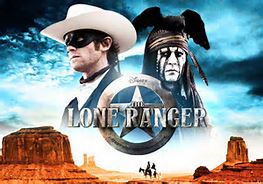 The Lone Ranger 3 weeks and oh so cute he visited with the magnificent Seven today
Ranger is in the Big boy puppy playpen now and eating gruel yummy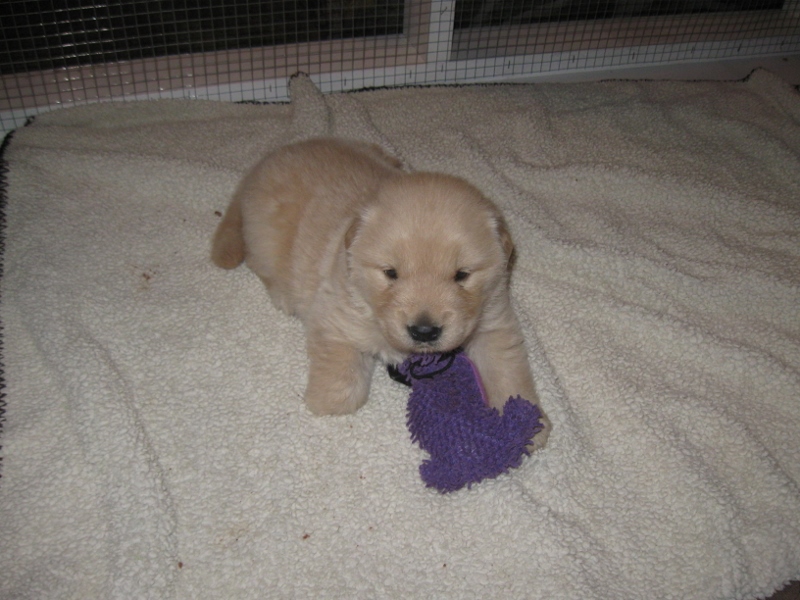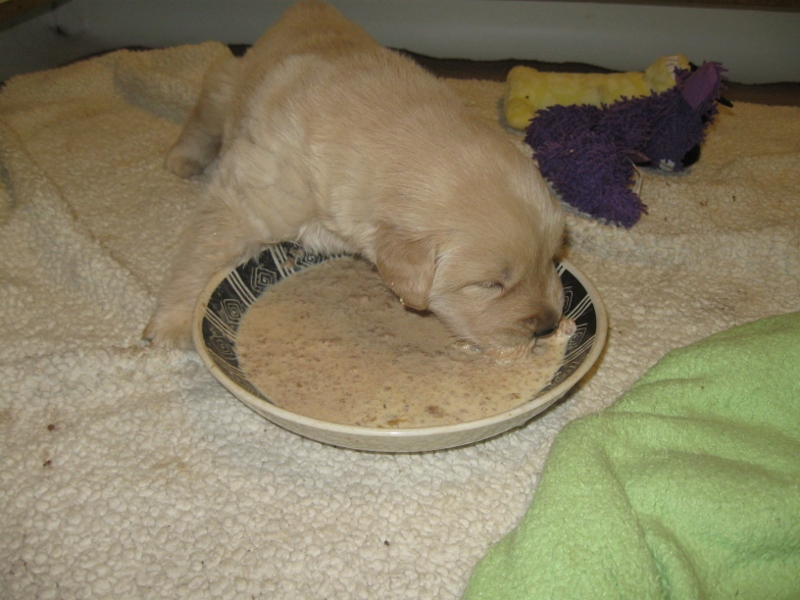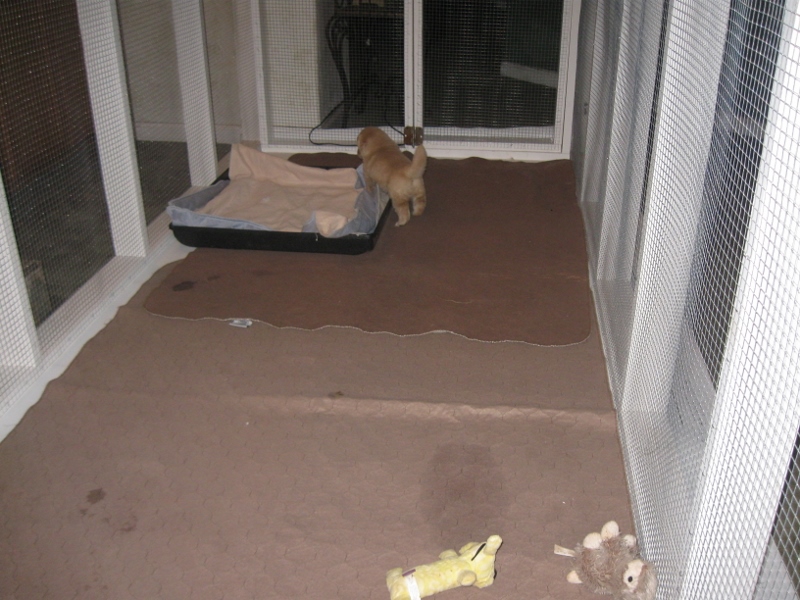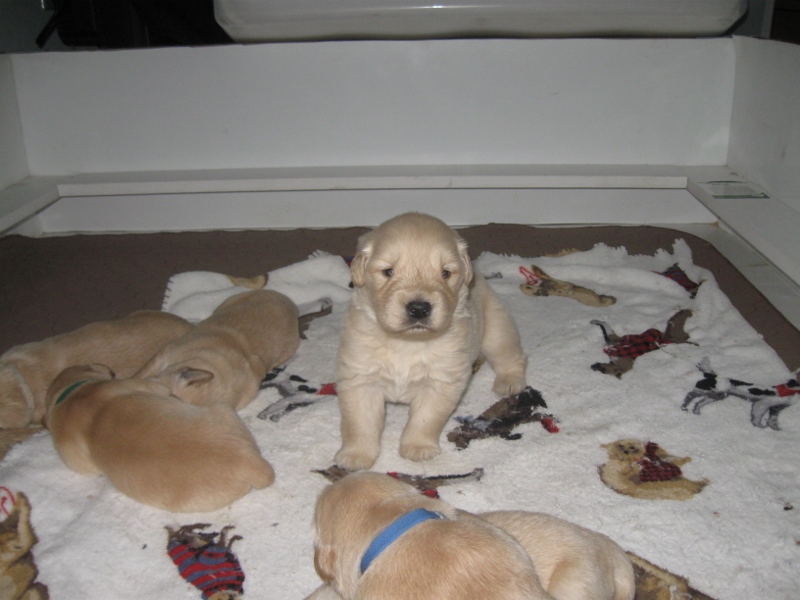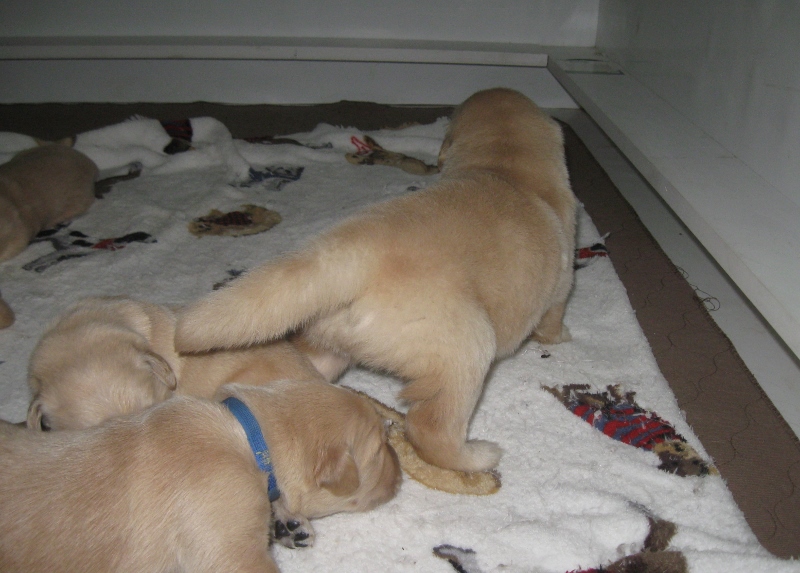 Ranger 12 days old Ch Crush x Ch Gabby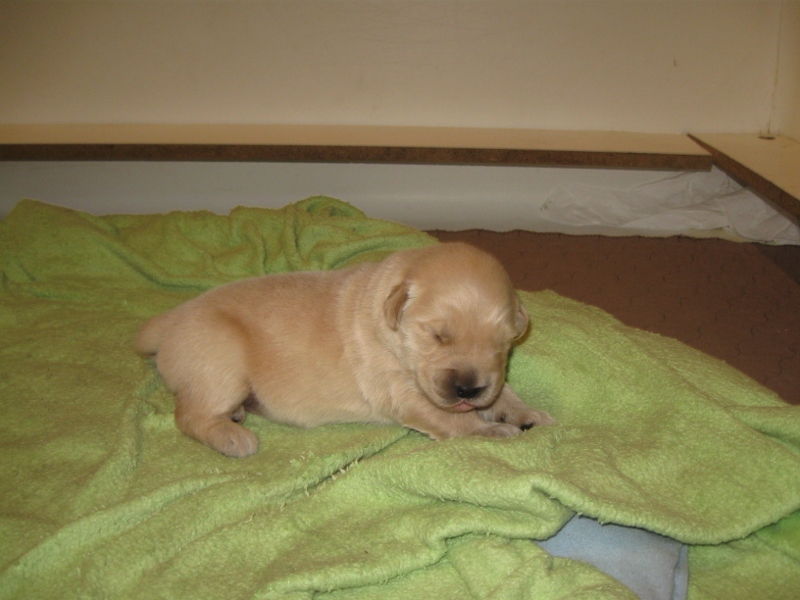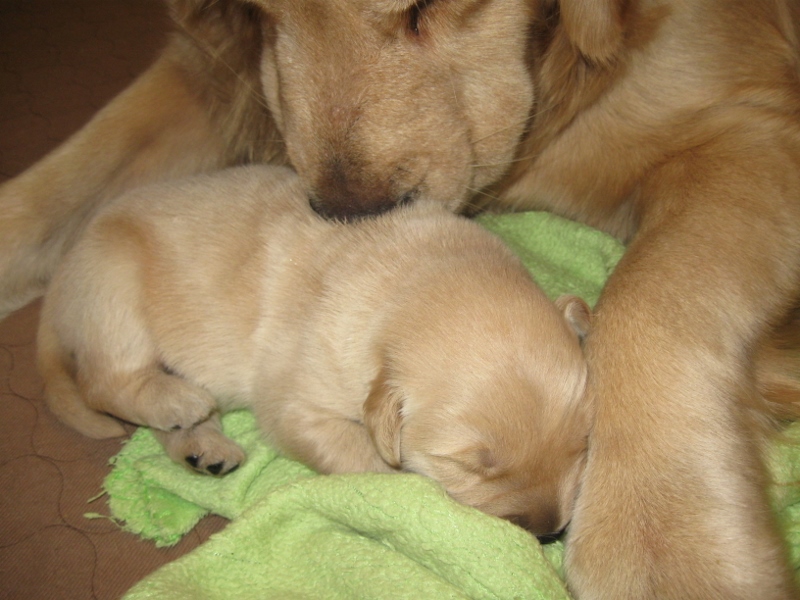 Above Mommy Gabby gives Ranger a kiss 12 day old
Gabby x Crush male pup below 1 week old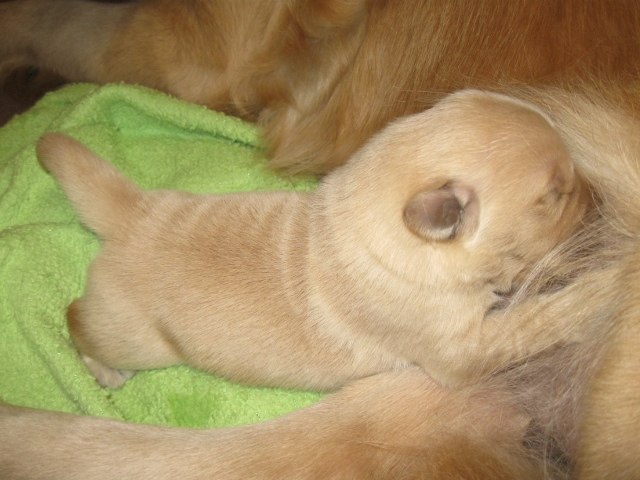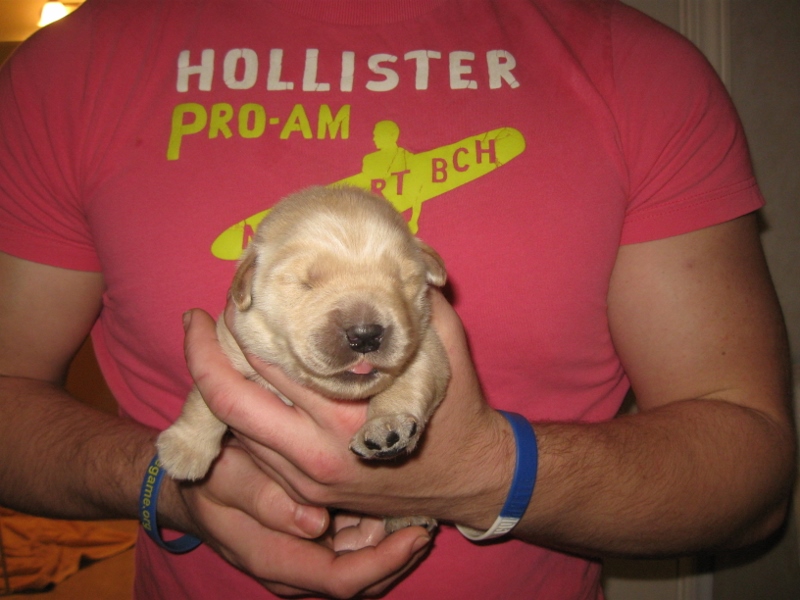 Below Uno has unlimited drinks at the Milk bar at 1 day old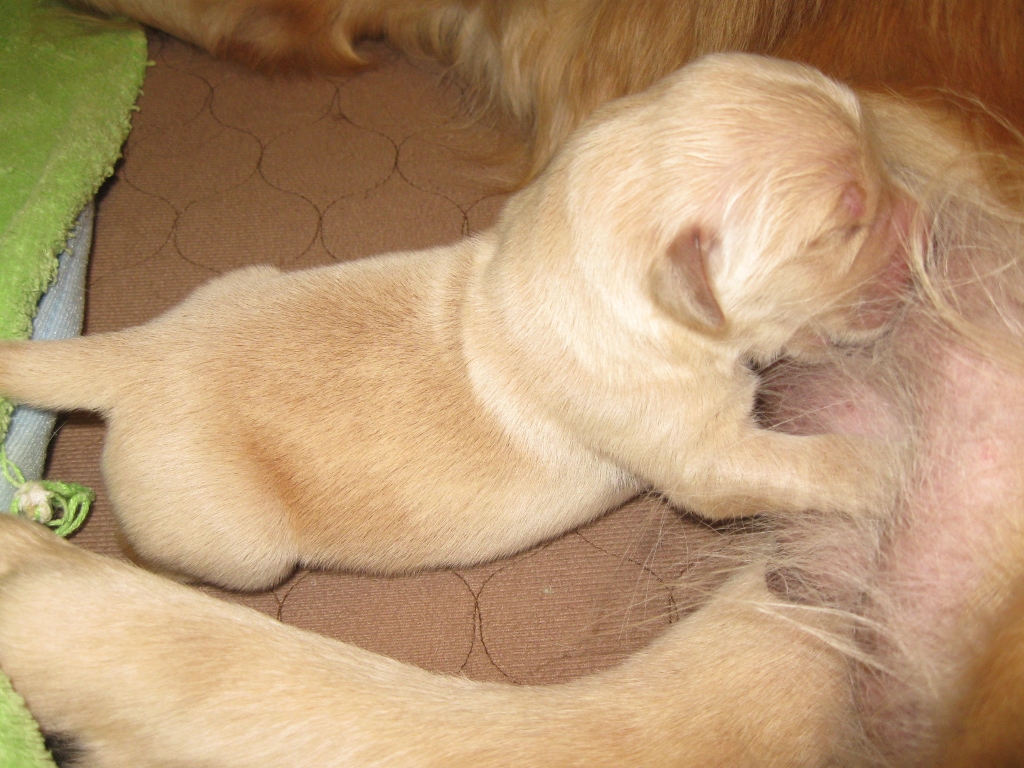 Below Uno and Mommy Gabby 1 day old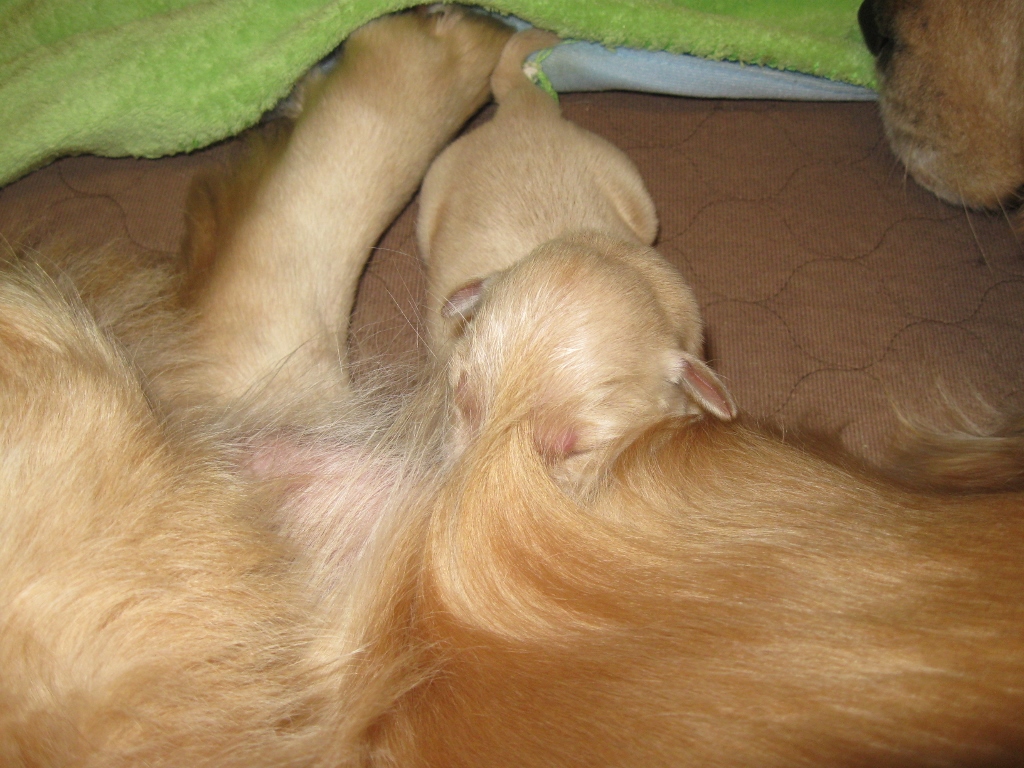 Below Gabby and her little boy nick named Uno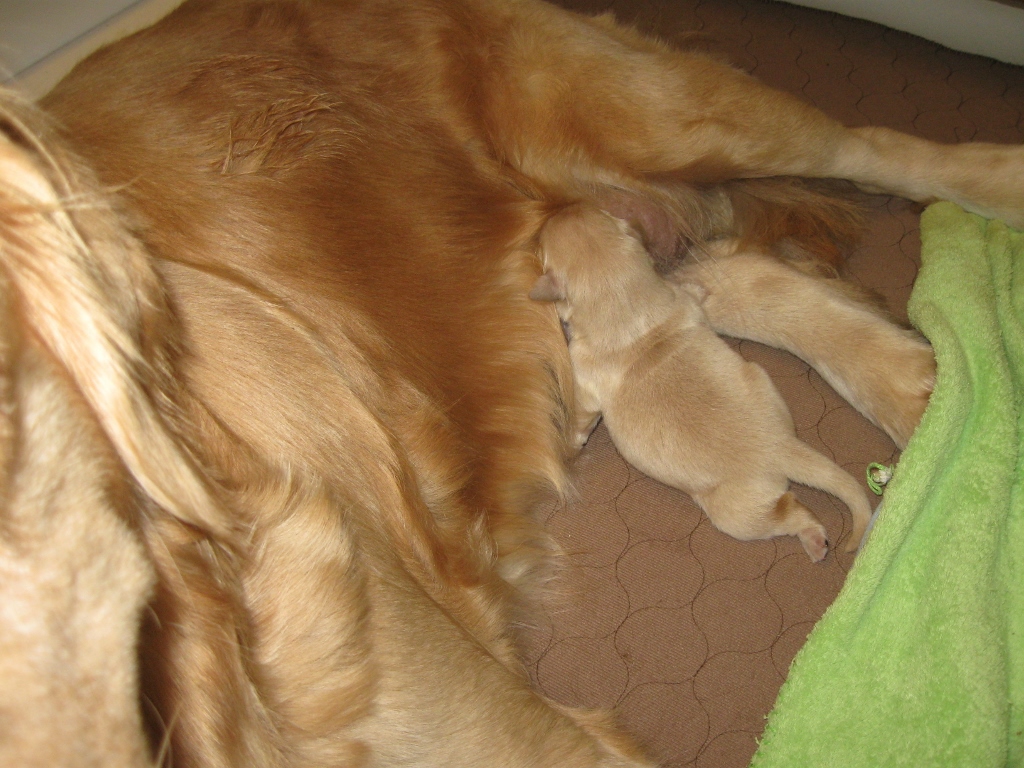 Here is Champion Gabby looking Very pregnant 10 more days to go :)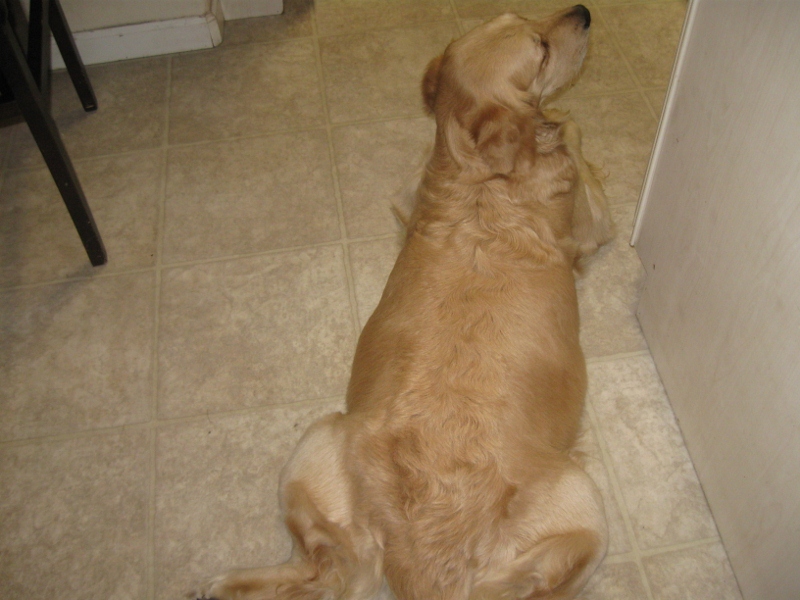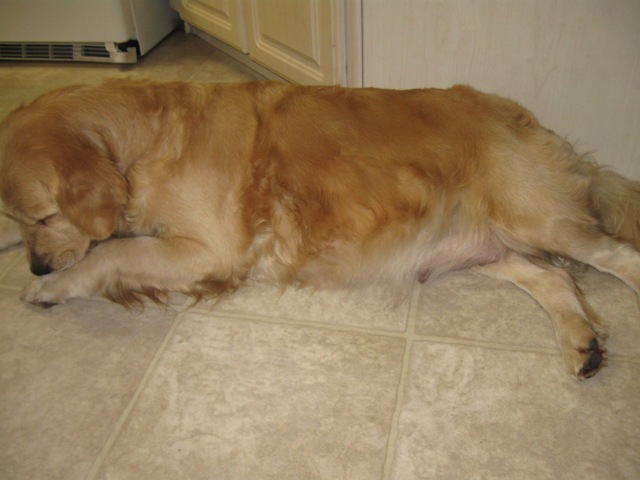 BELOW ARE SOME PICTURES OF OUR PAST LITTERS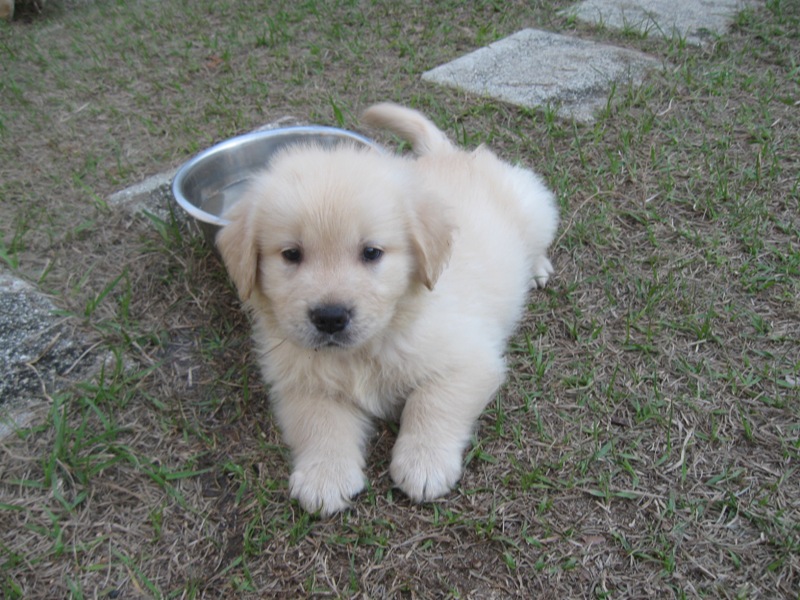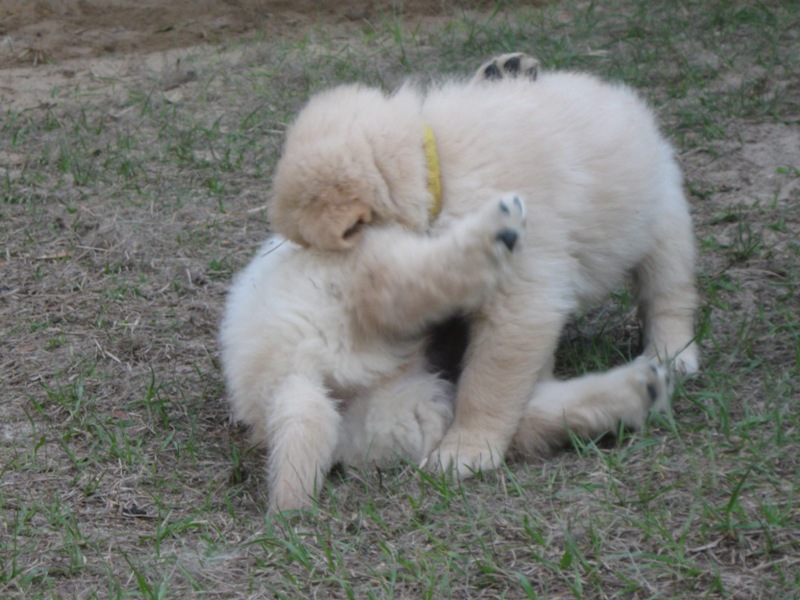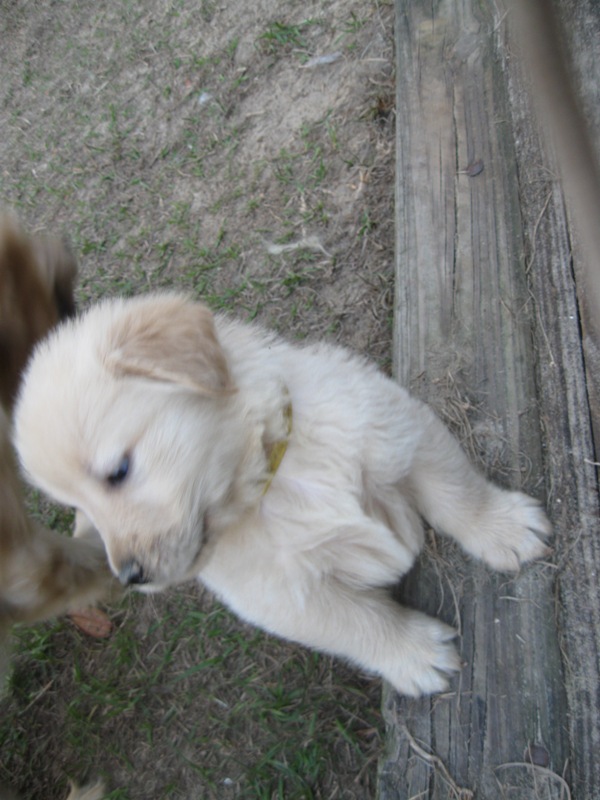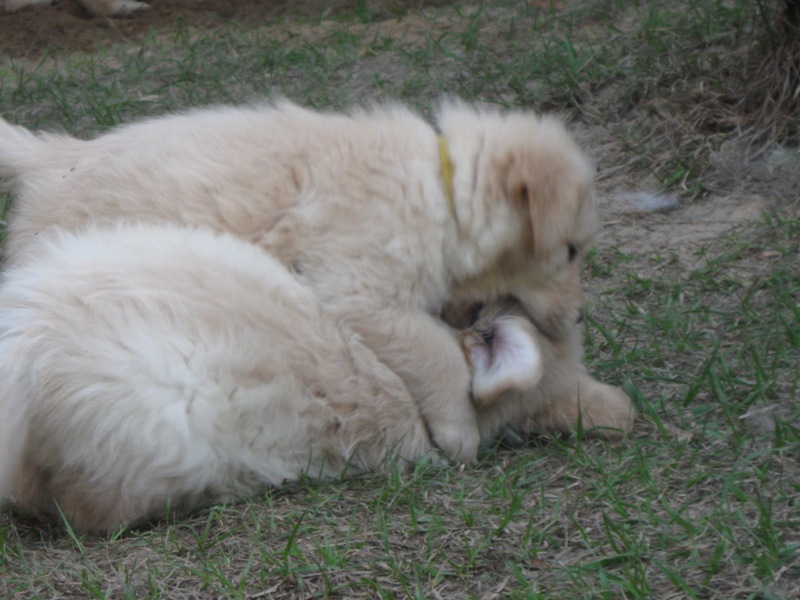 " />
Pups are Almost 6 weeks old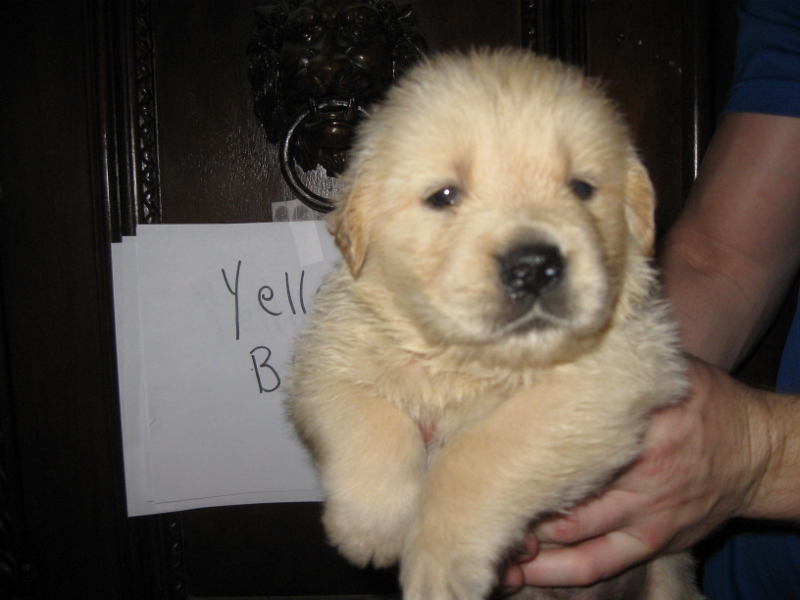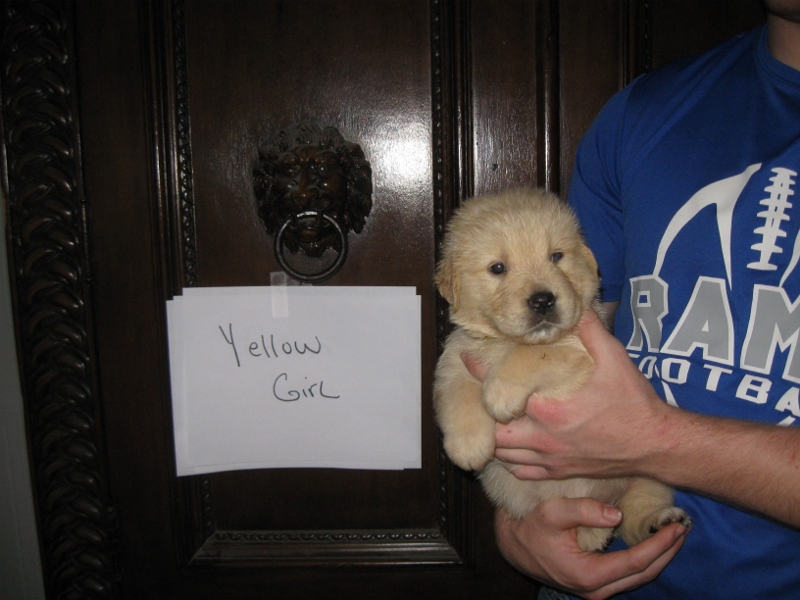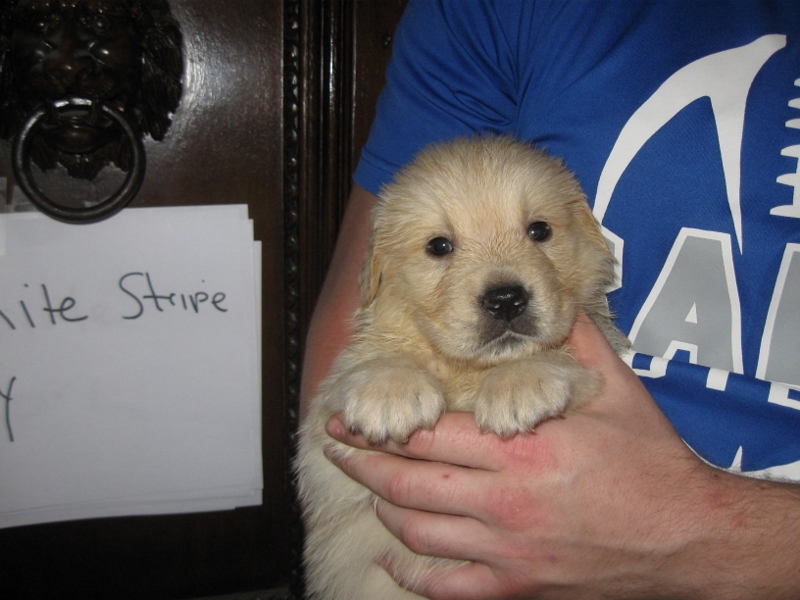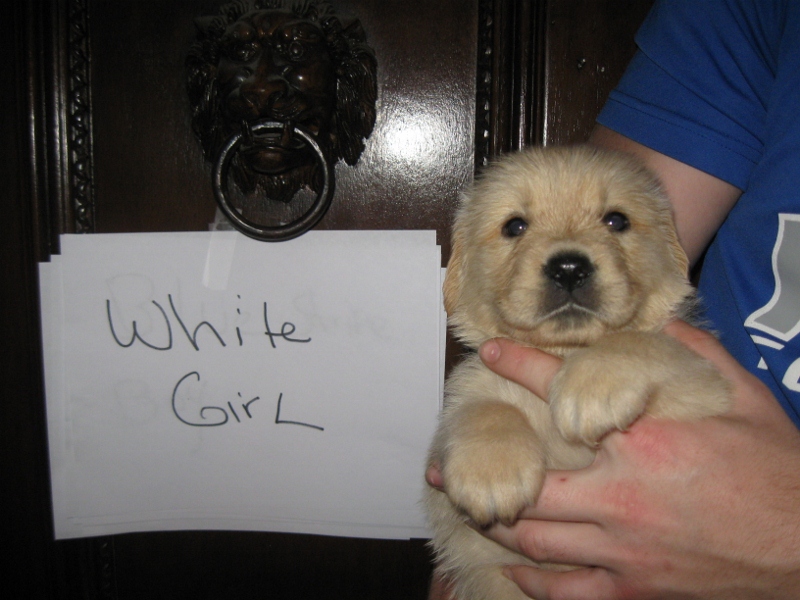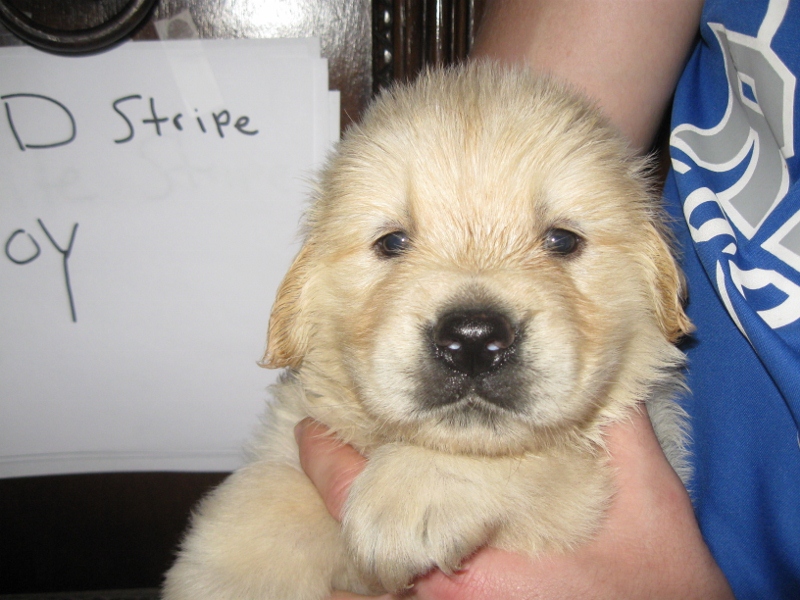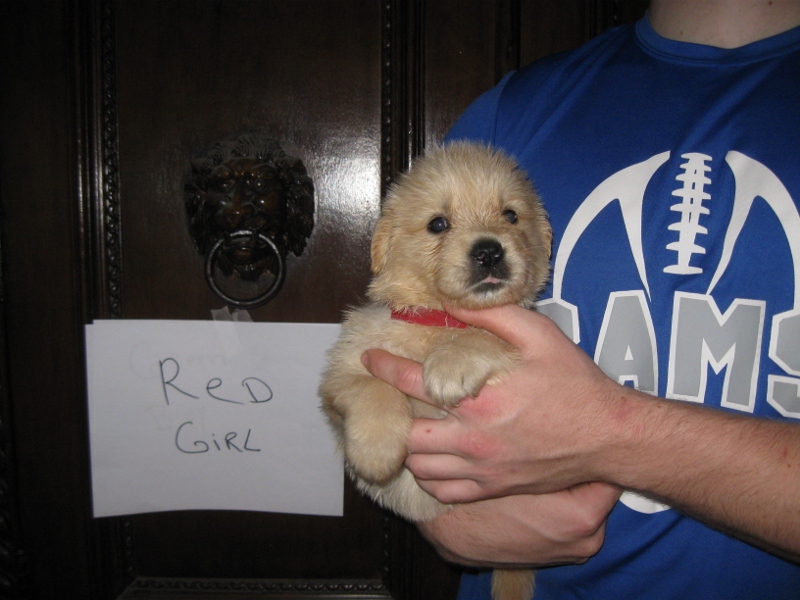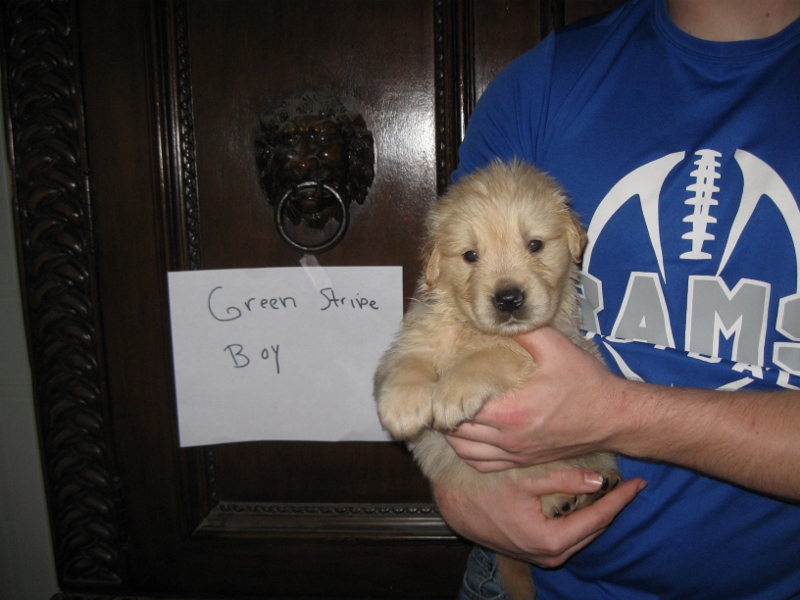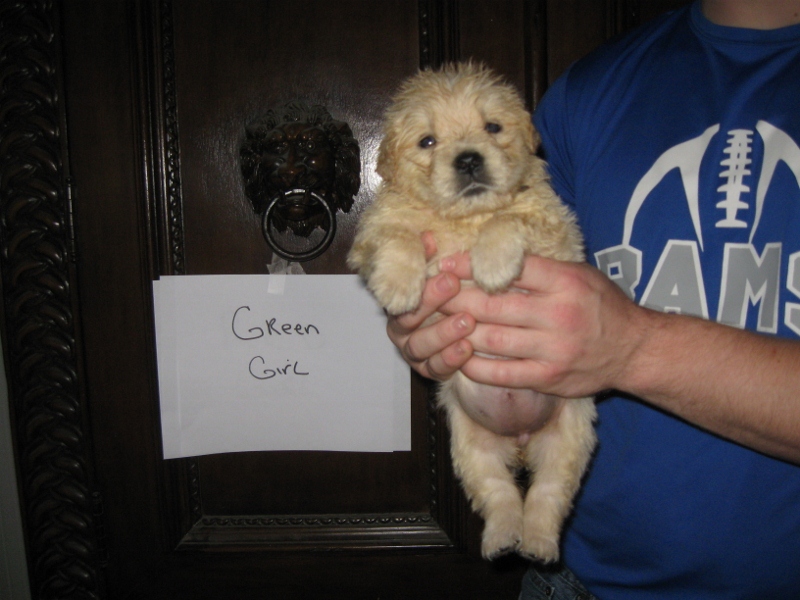 ABOVE GREEN GIRL Still Damp from her after dinner sponge Bath :)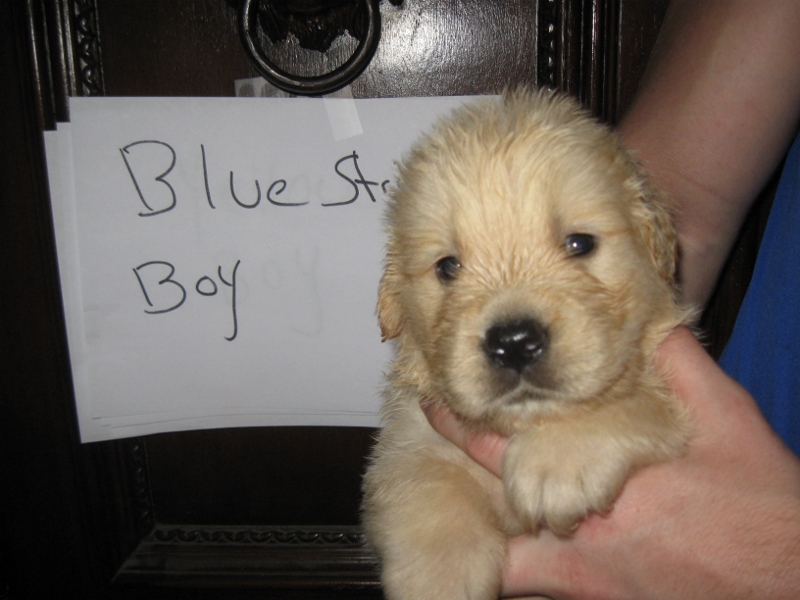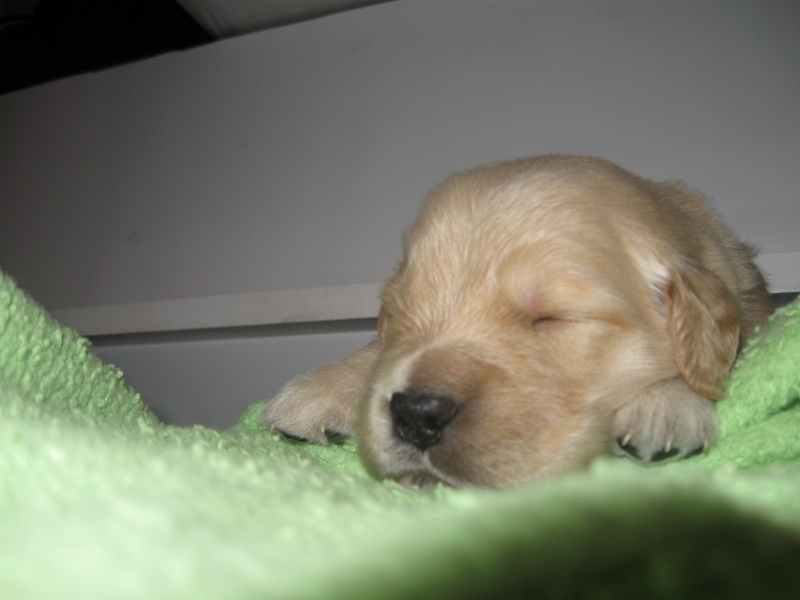 5 weeks and full of spunk :)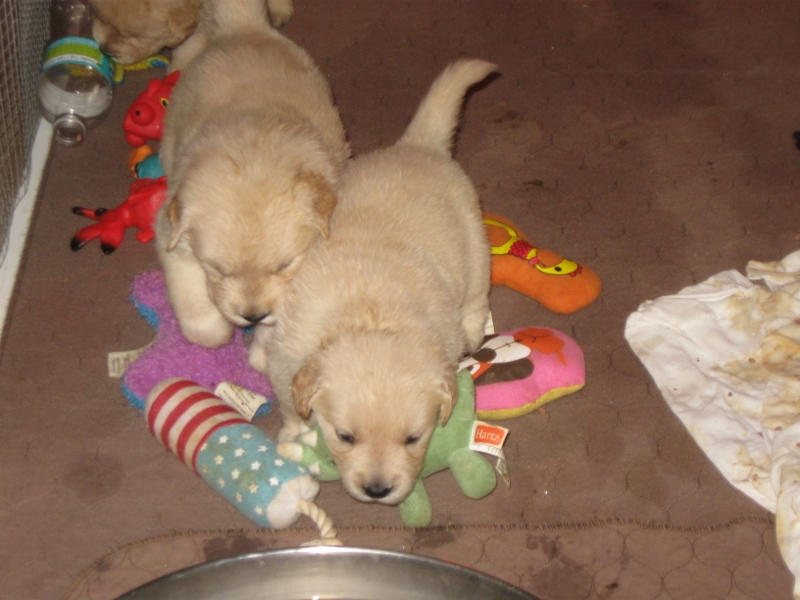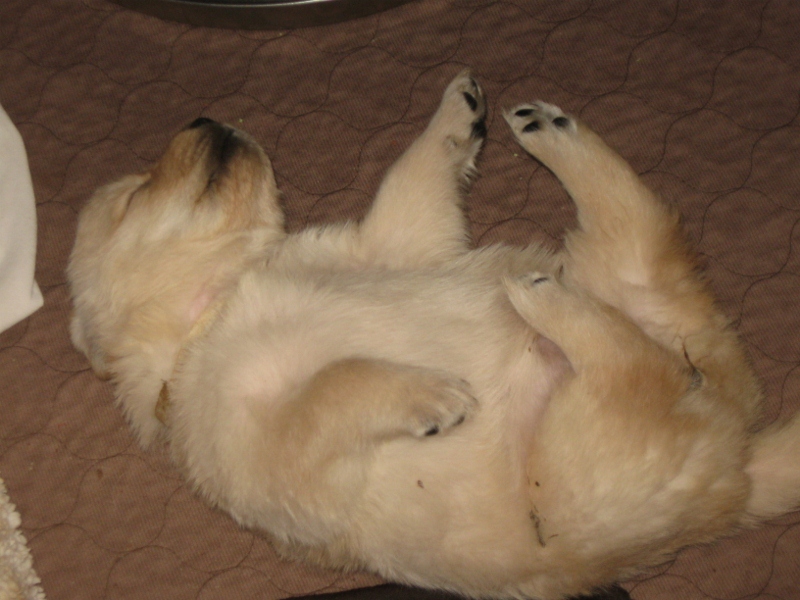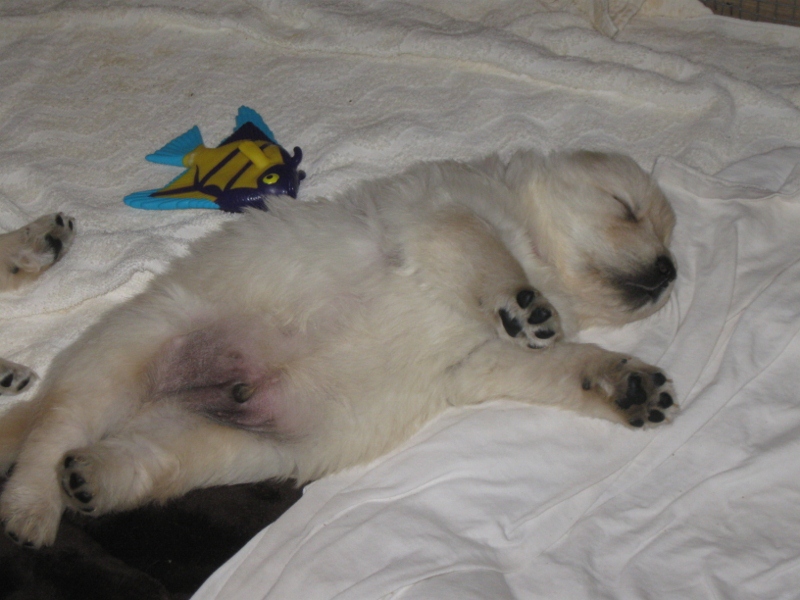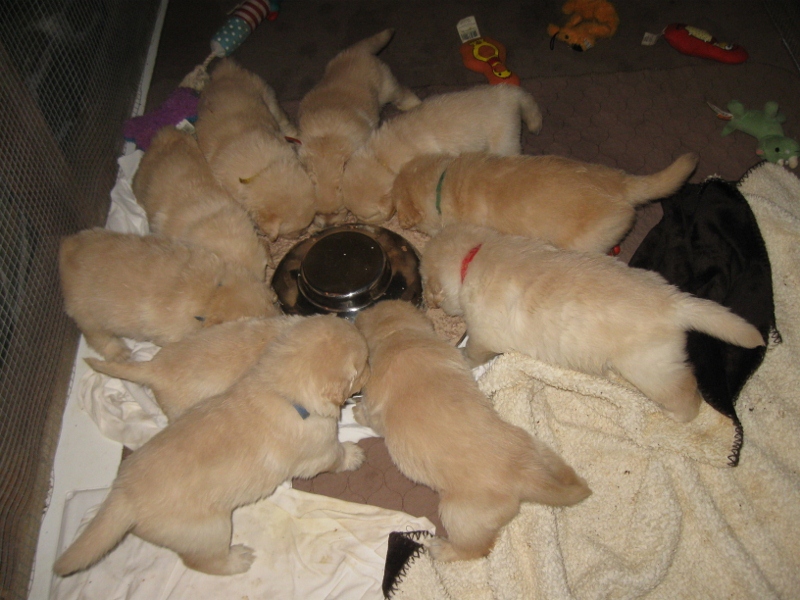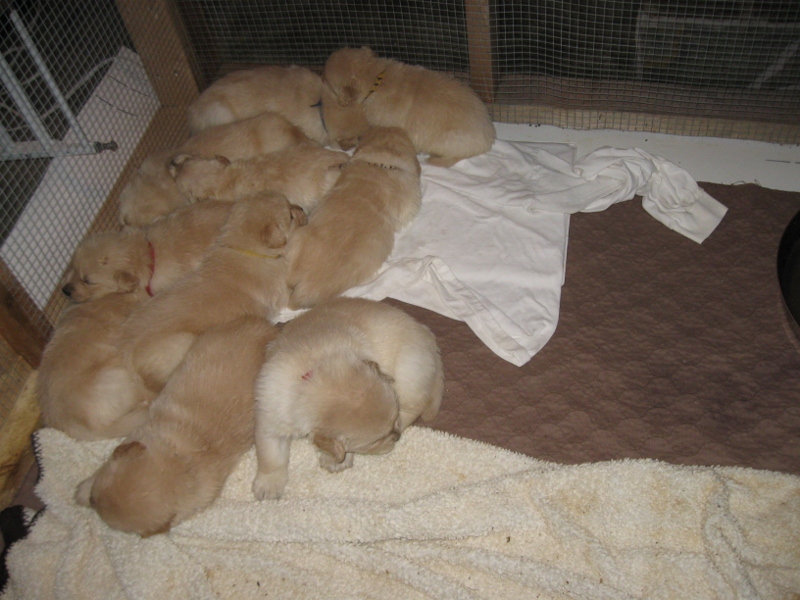 Were getting Bigger 4 week now:)
Pups are now in Puppy Playpen and eating Puppy food Yummy Pups still Nurse from Gabby when she wants :) She is a GREAT Mother.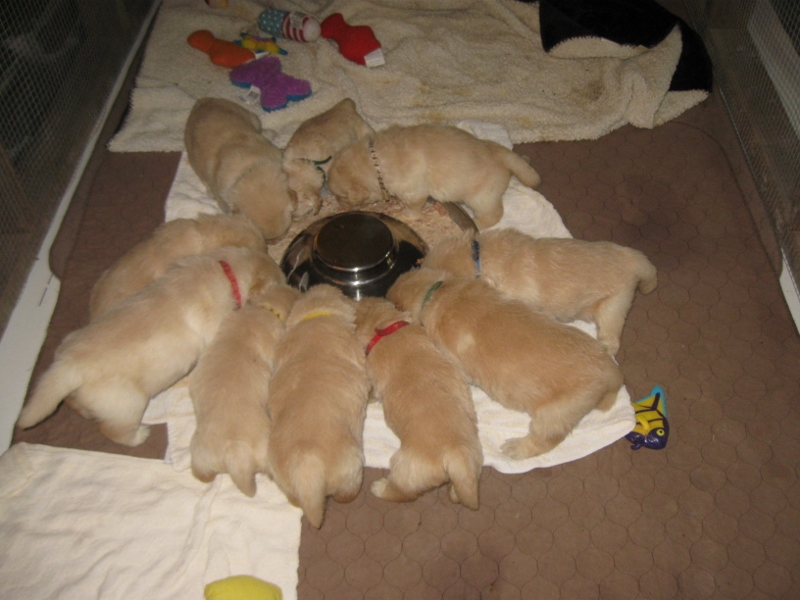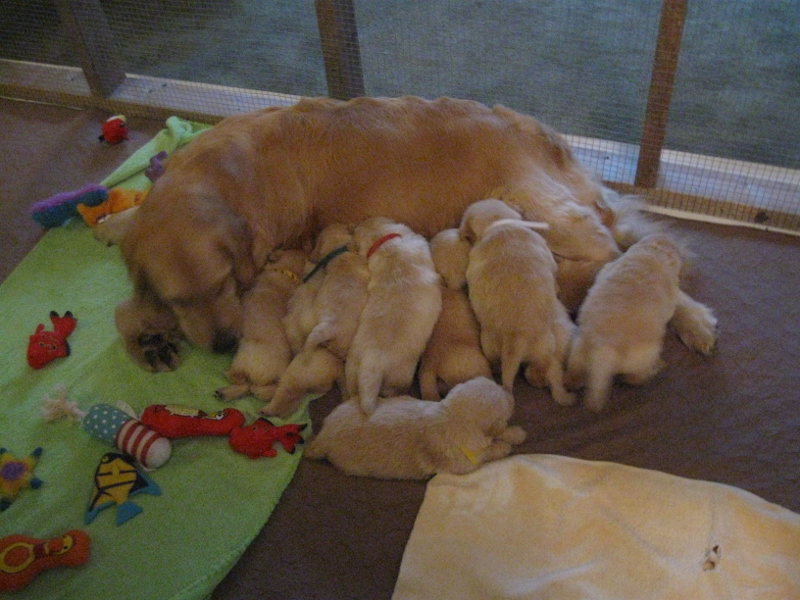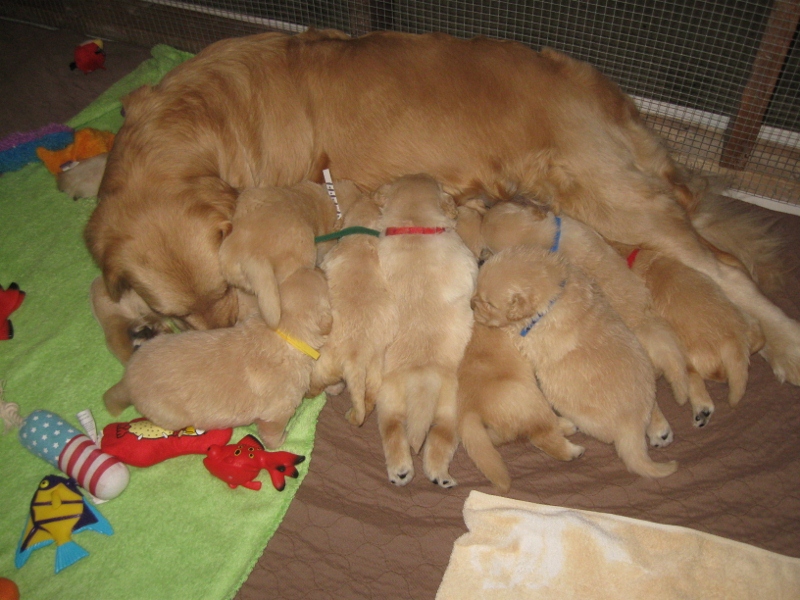 Puppies Almost 3 weeks old eyes are open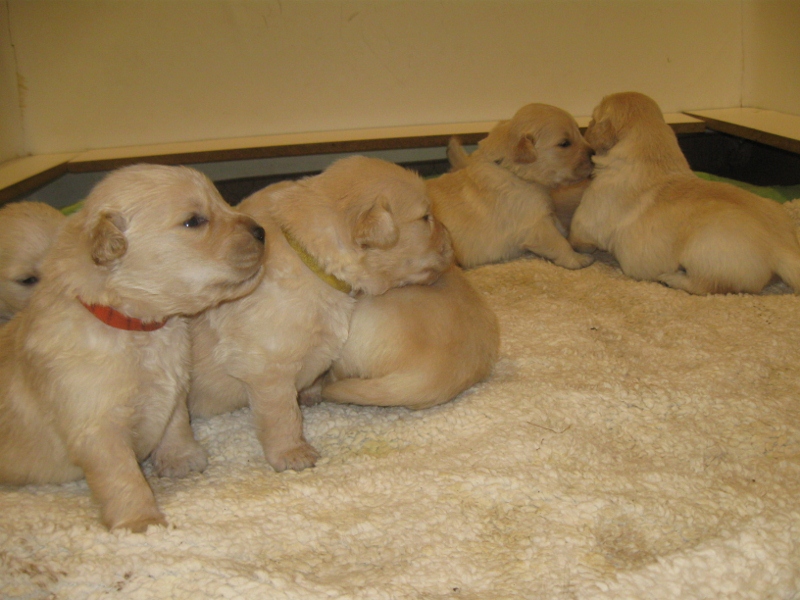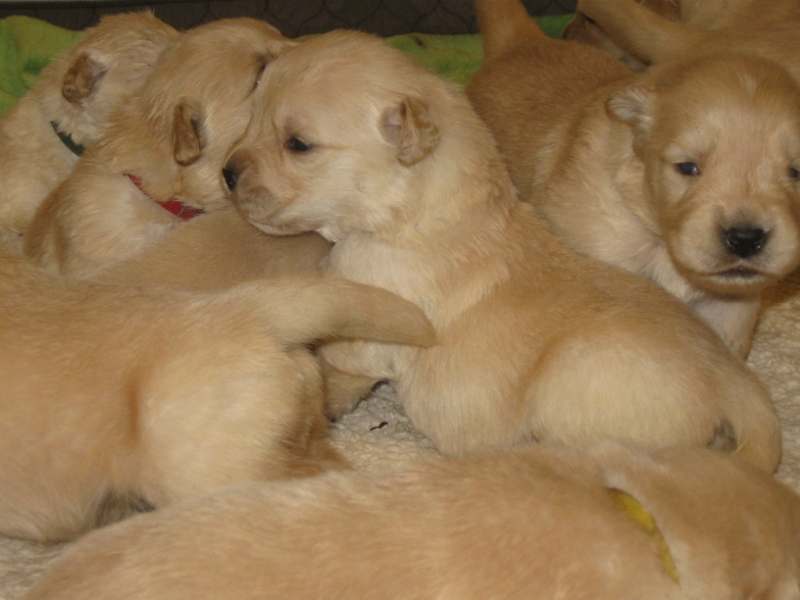 Puppies just turned 3 weeks old and had their first taste of Gruel Yum Yum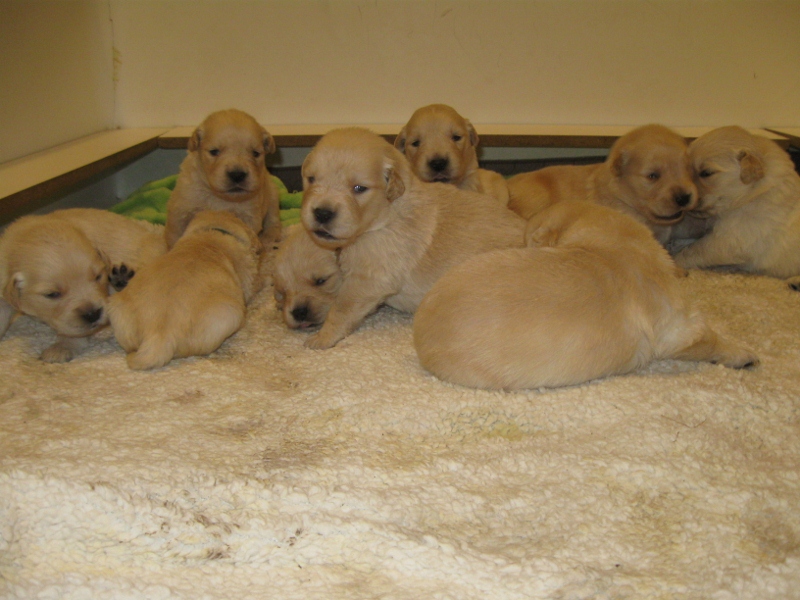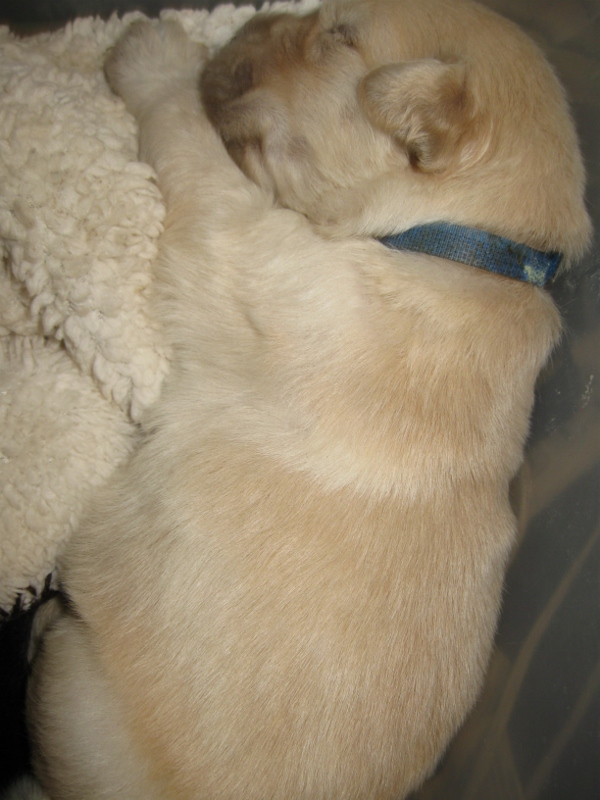 Above Blue Girl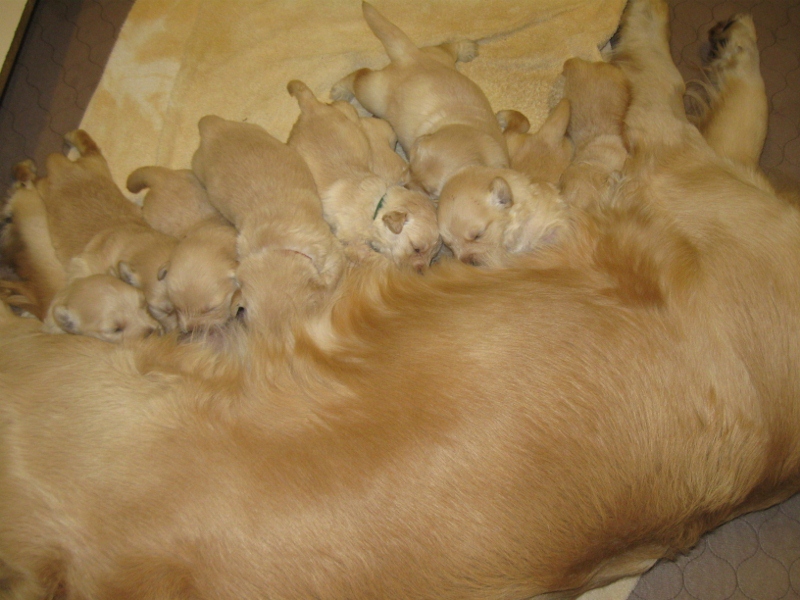 Gabby is a Great Mother she loves her puppies :)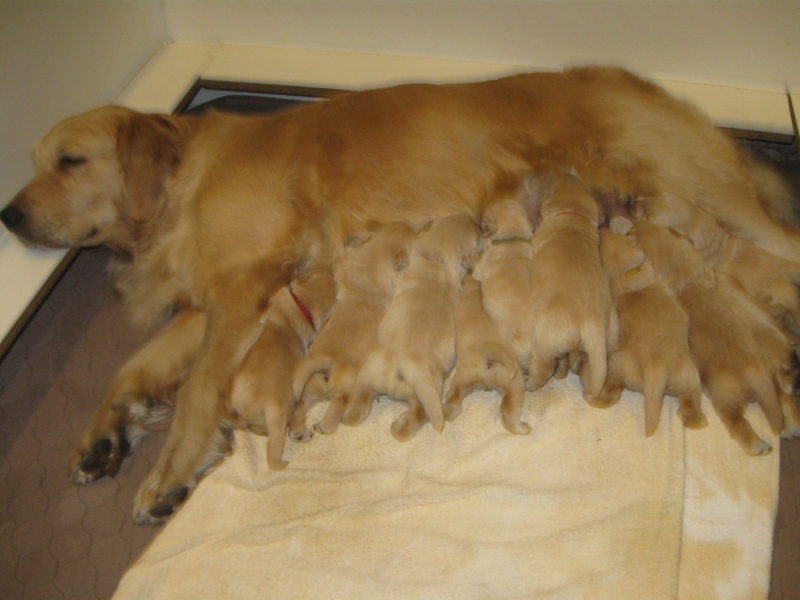 The five Boys 12 days old Below will have photo the 5 girls up by the weekend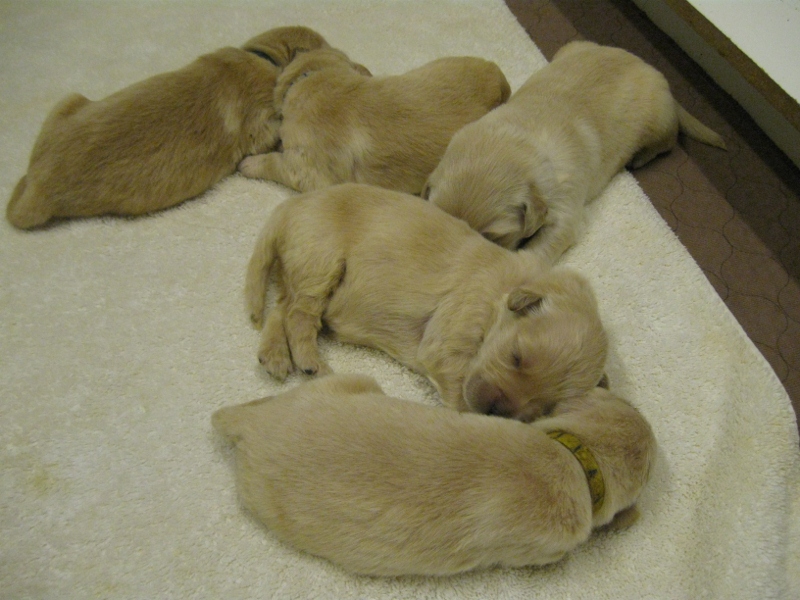 Gabby Crush pups are 12 days old eyes starting to open just a little bit sweet babies :)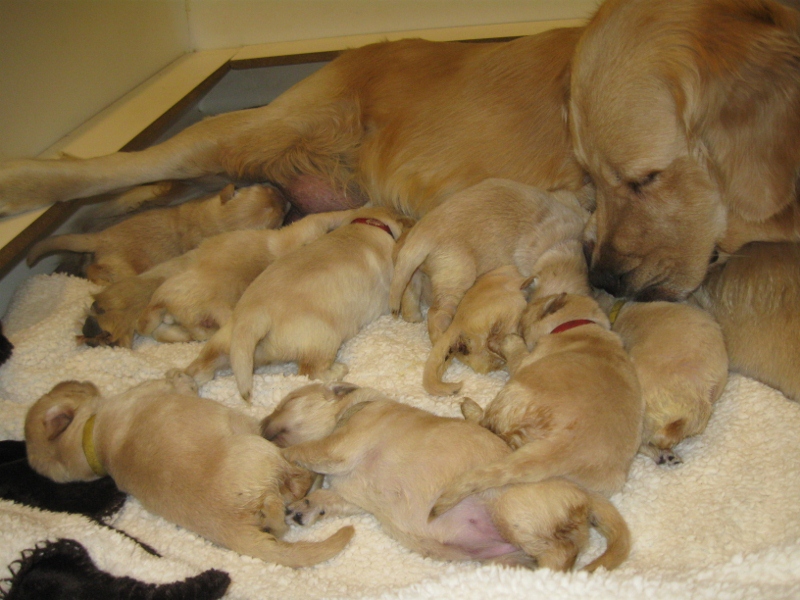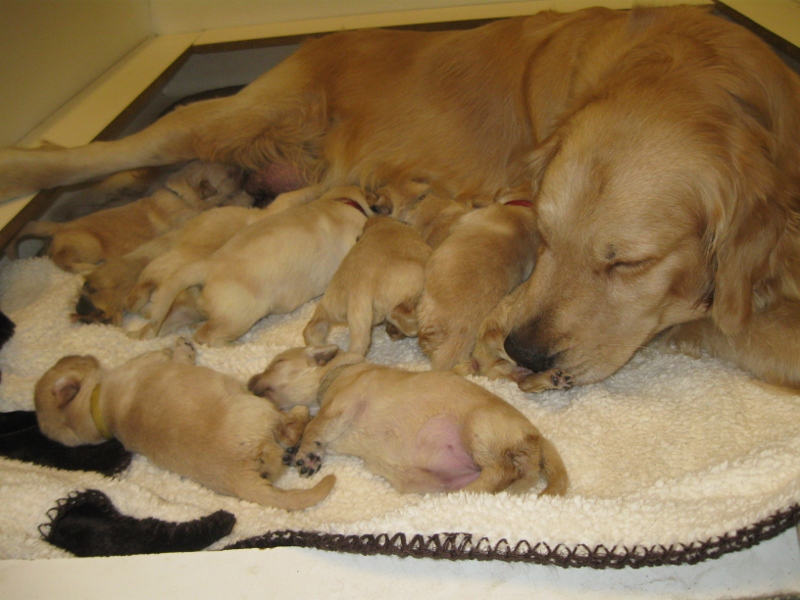 Below Gabby Crush Pups at 6 days old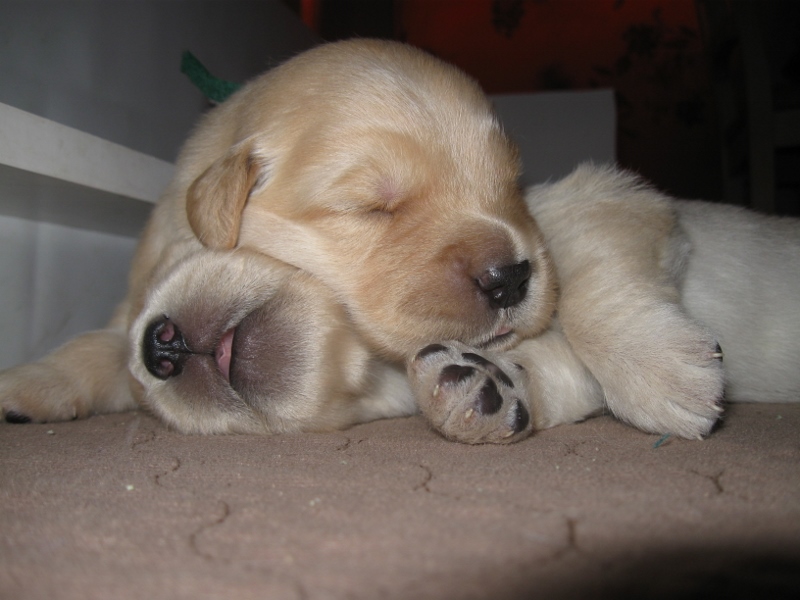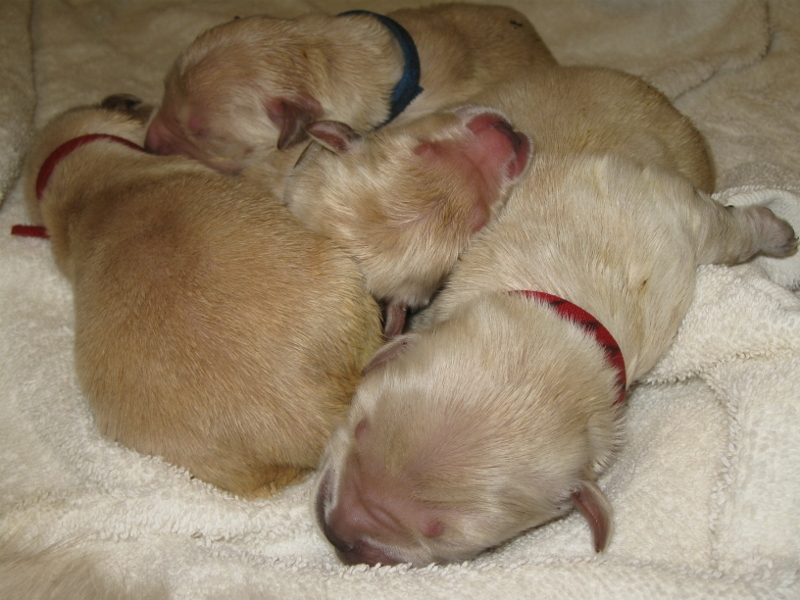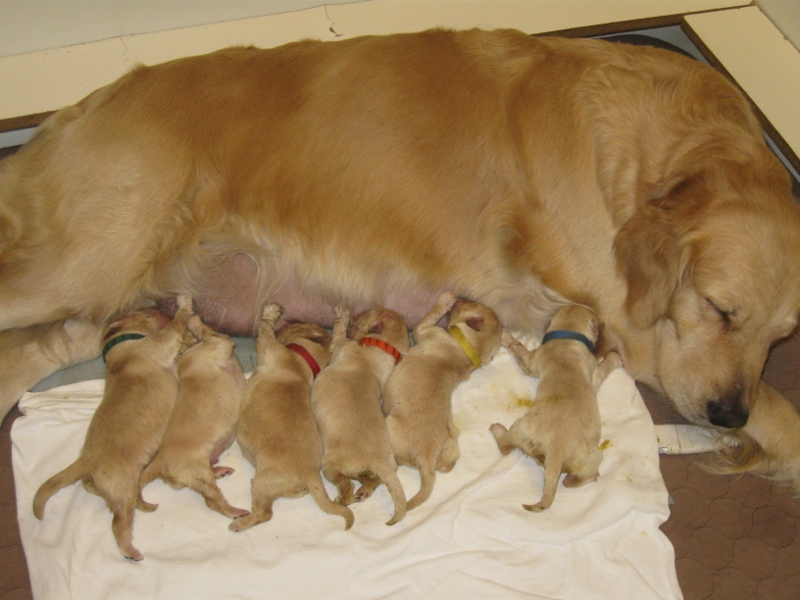 Above 6 of the 11 pups in shifts to nurse
Below Sweet Red stripe boy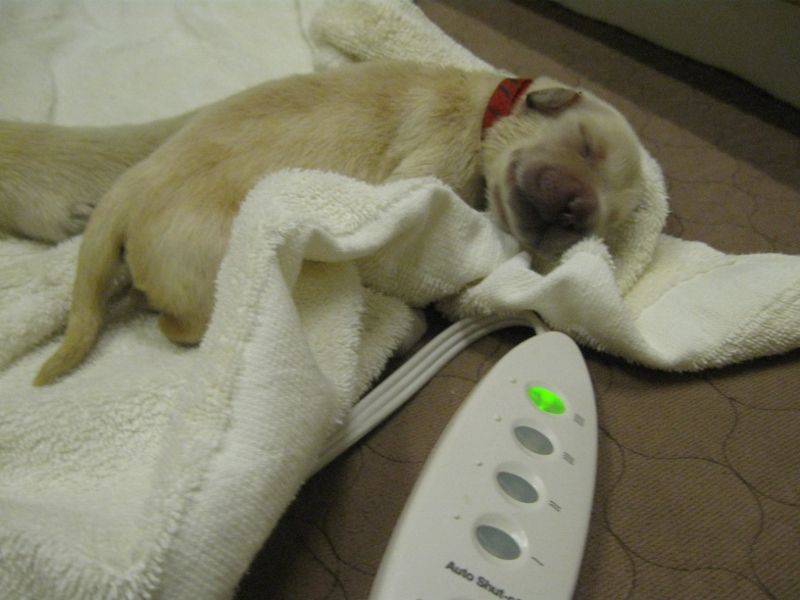 Pups 3 DAYS OLD GETTING CLEANED BY MOMMY GABBY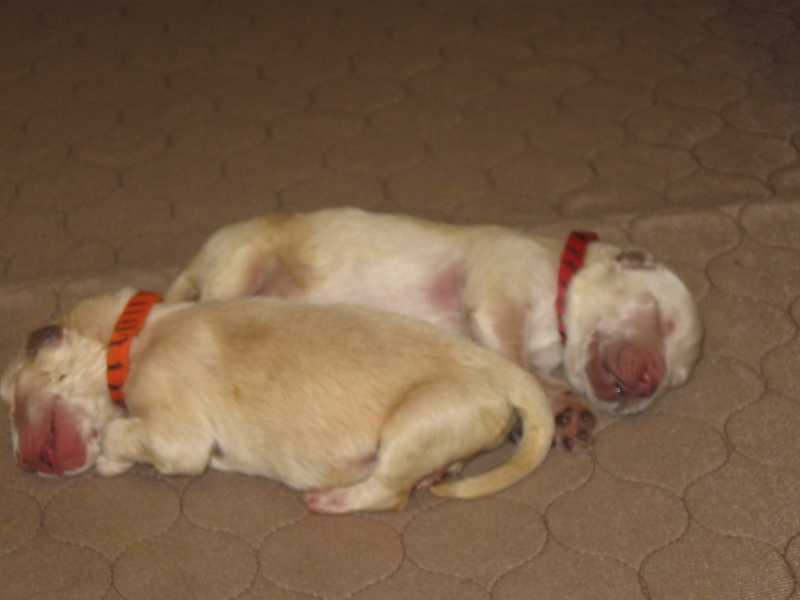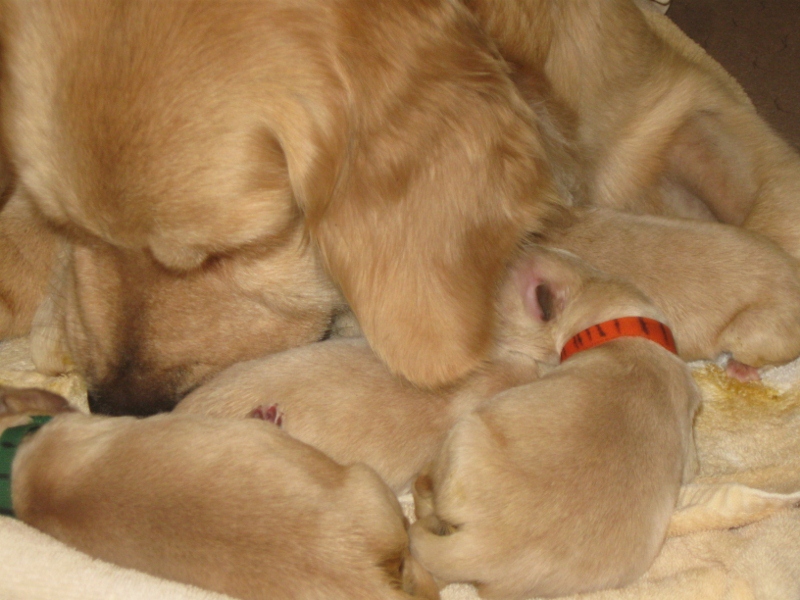 Puppies are 3 days old below Gabby Crush cleaning off the first crew of pups for breakfast L)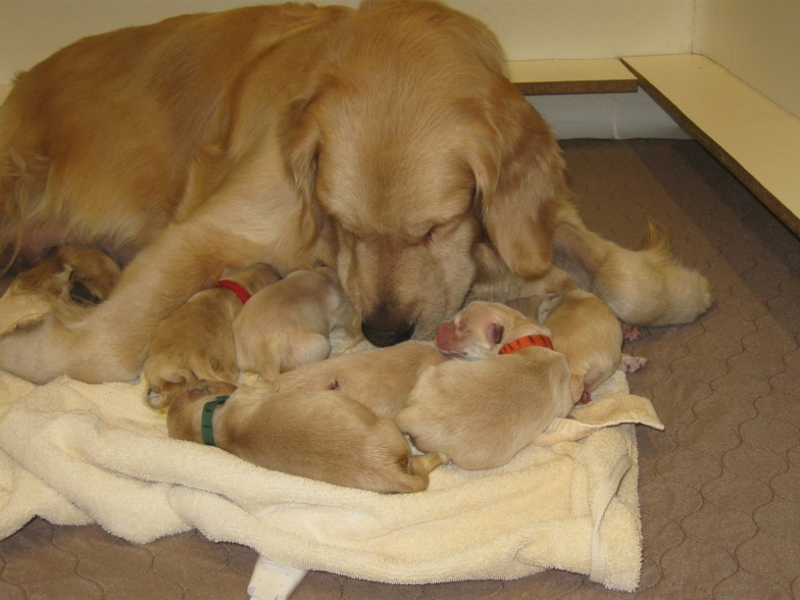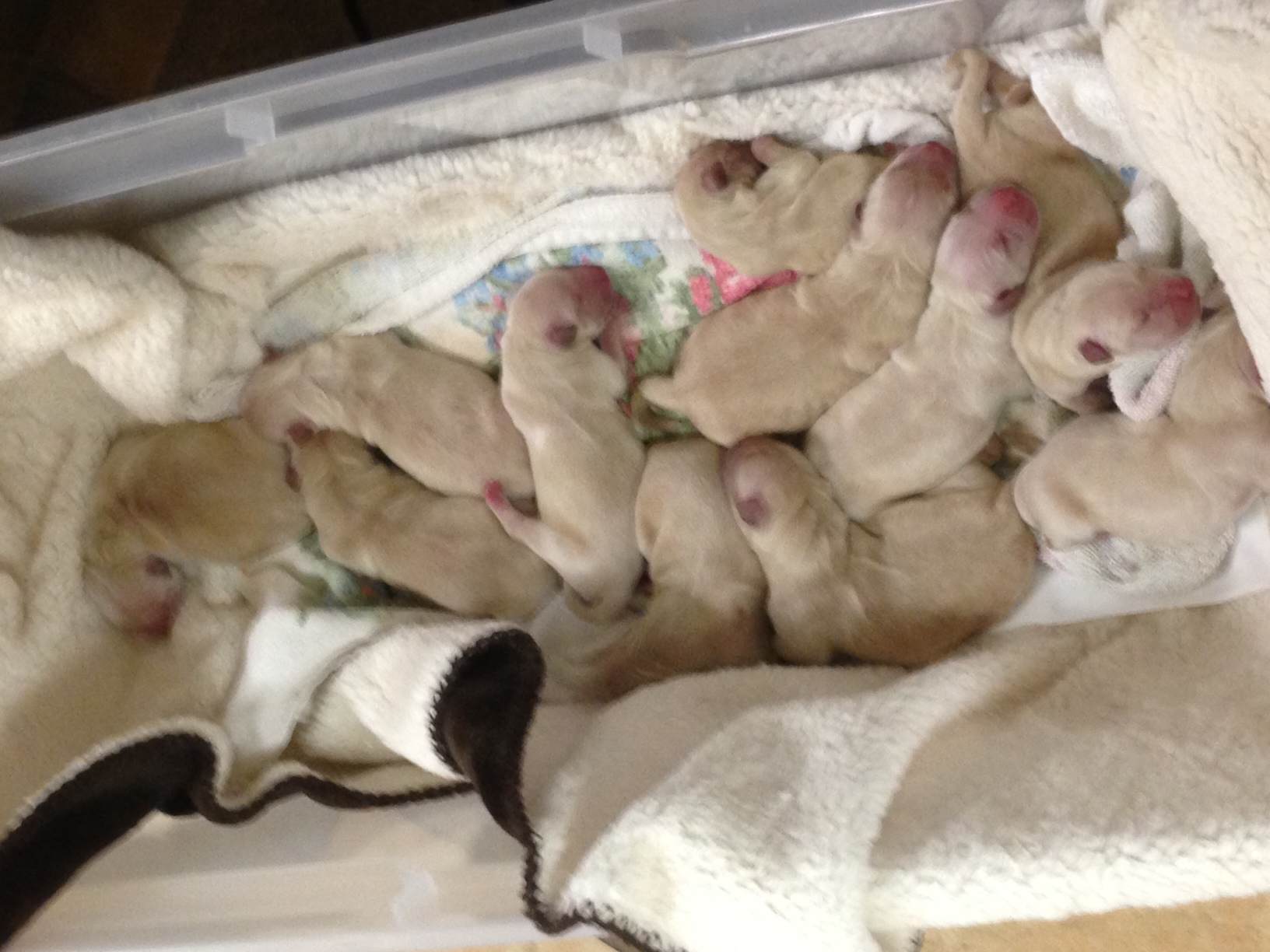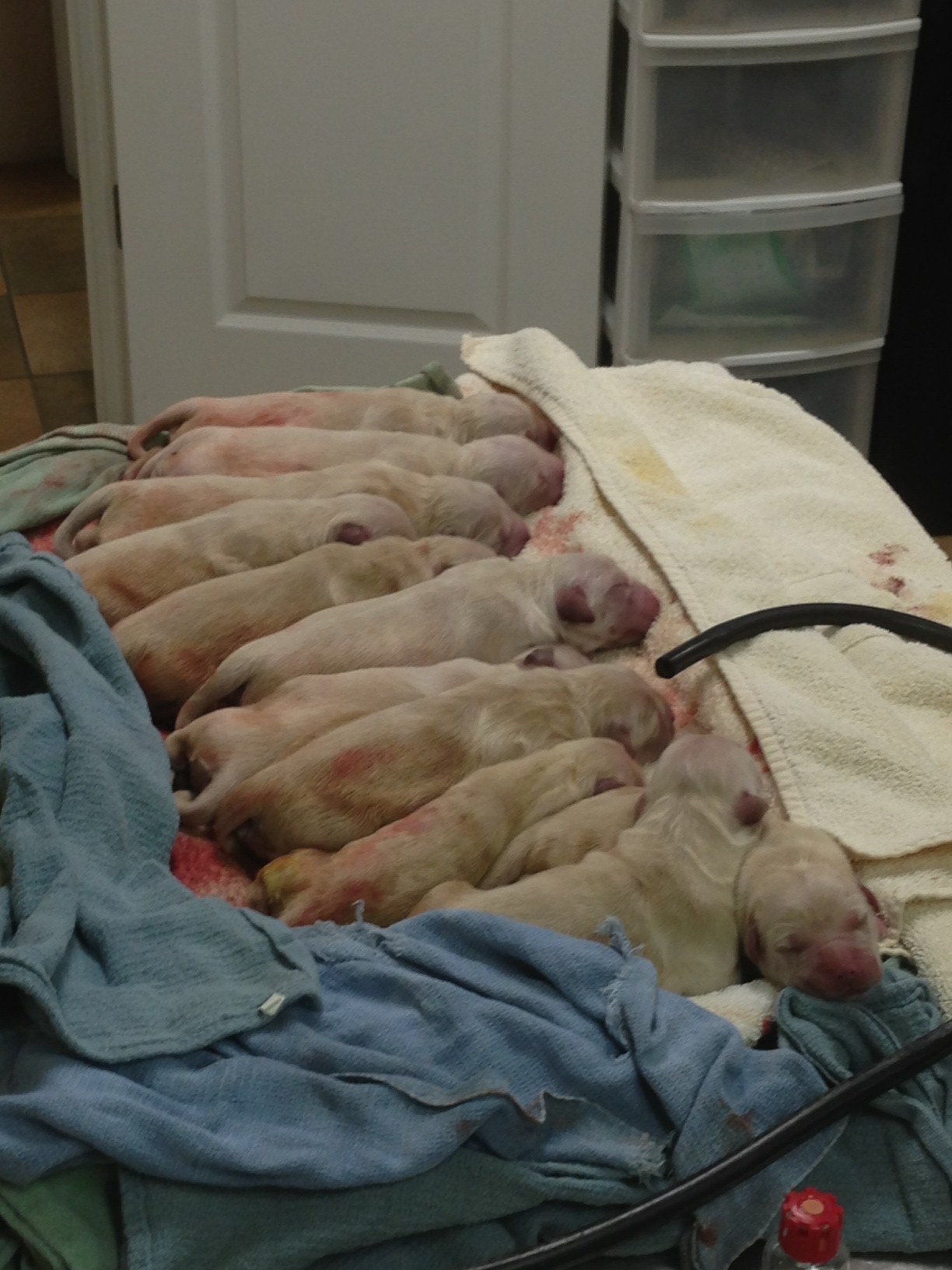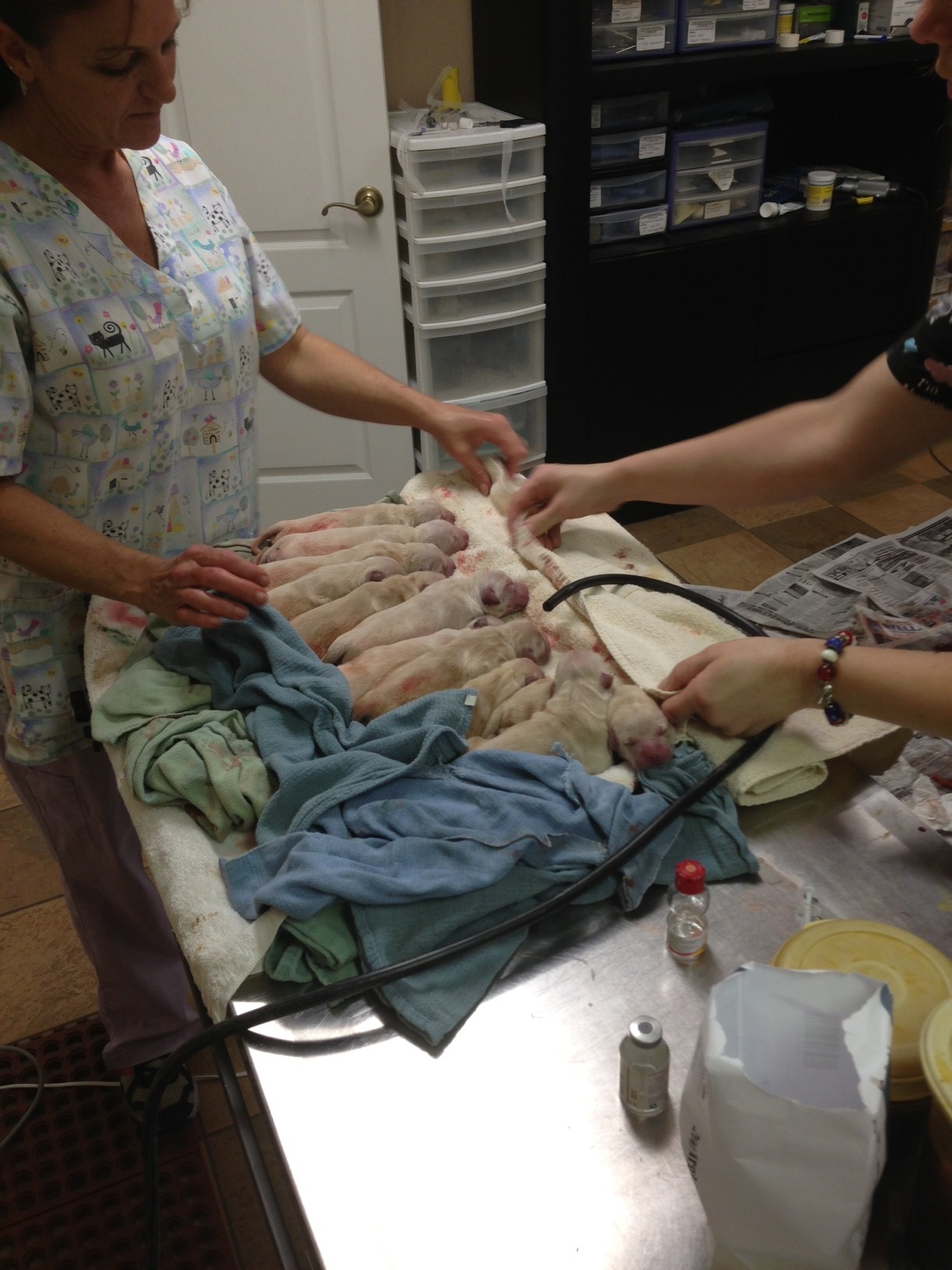 AM.GCH.Br.GCH Delavega Orange Crush ( Crush) has Been Bred to Am.CH Wonderlands Muttering Fool ( Gabby) Please fill out my online
puppy application and hit the submit button at the very bottom I will contact you after I receive it.
Past Pups
PUPPIES ARE HERE ") GABBY HAD 8 BEAUTIFUL PUPPIES ON 1-28-2012
CH Wonderlands Muttering Fool ( Gabby) and
CH Delavega Orange Crush In Wonderland ( Crush)
All Inquires welcome see breeding page for more details
you can View Gabby and Crush on there page under our boys and our girls just click on there name This litter will be outstanding puppies.
Pups are 8 weeks old now and BEAUTIFUL going to there forever homes this Sunday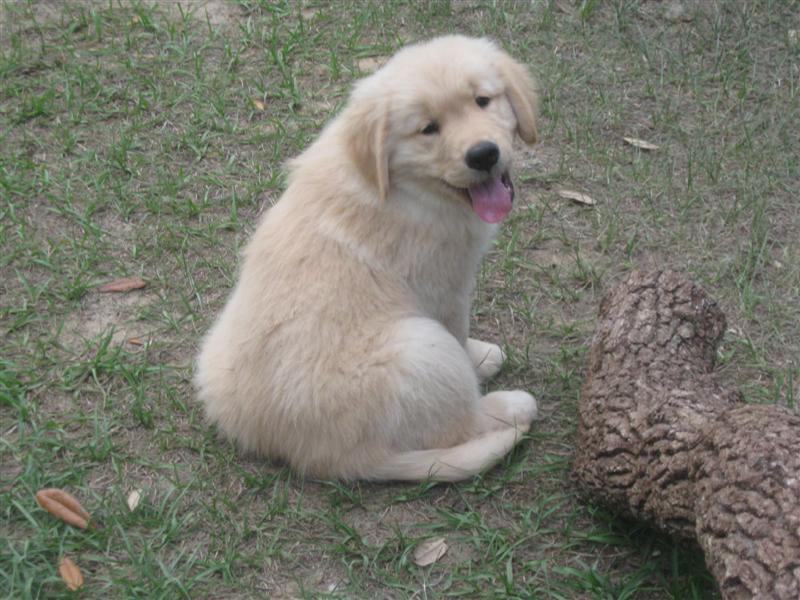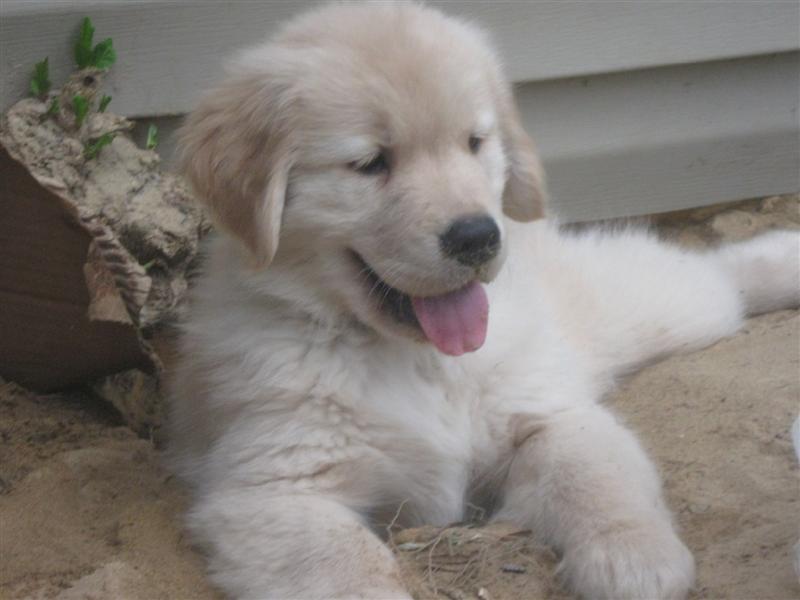 Pups are 7 weeks old now going to there forever homes on April 1st
Goofy Puppy boy playing outside 7 weeks old . These pups are so Beautiful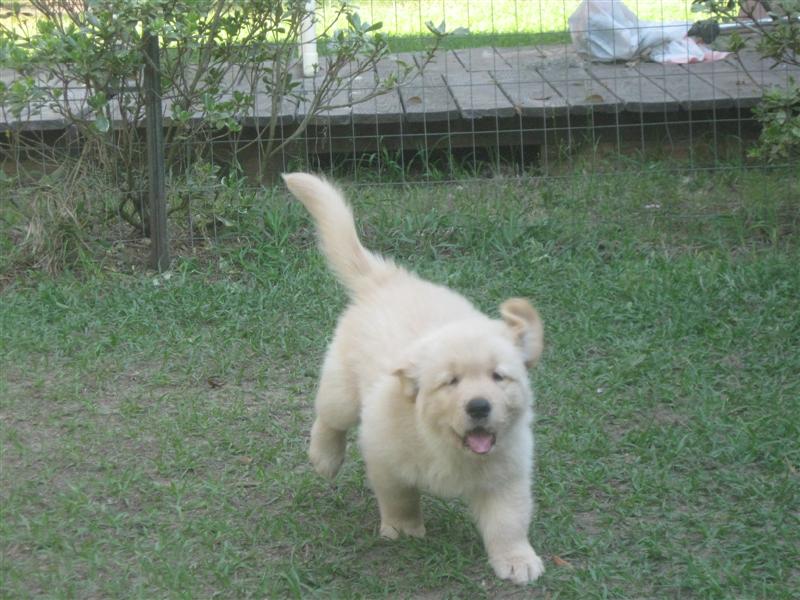 Puppies are 6 weeks old now Below Green Boy getting cleaned up after rolling in the Poop LOL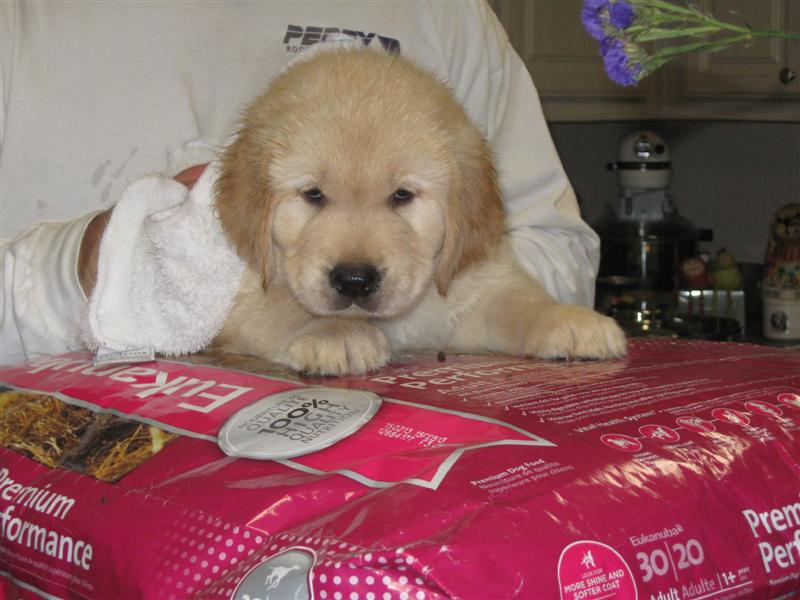 Below is a picture of some of the pups in whelping box while I clean out the Puppy Playpen 3 girls and one boy in the middle the others are running around behind them.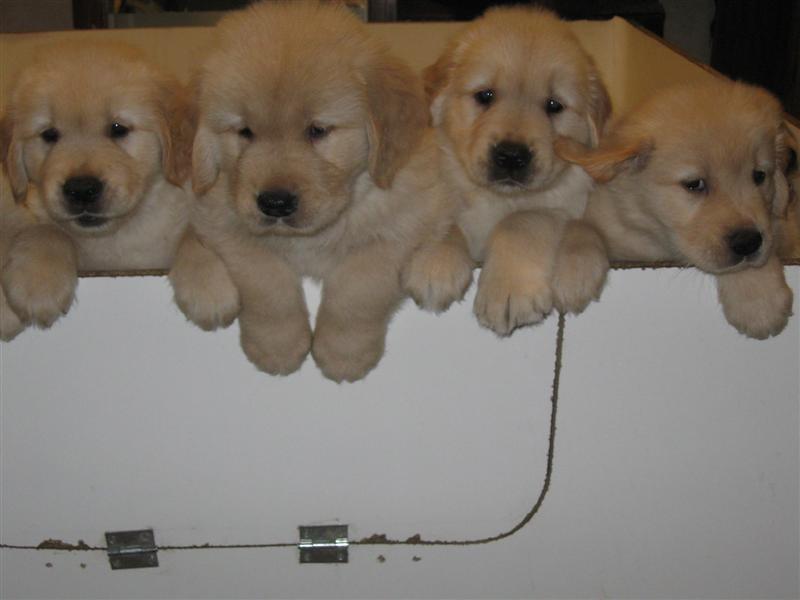 Puppies are 5 weeks Old and Beautiful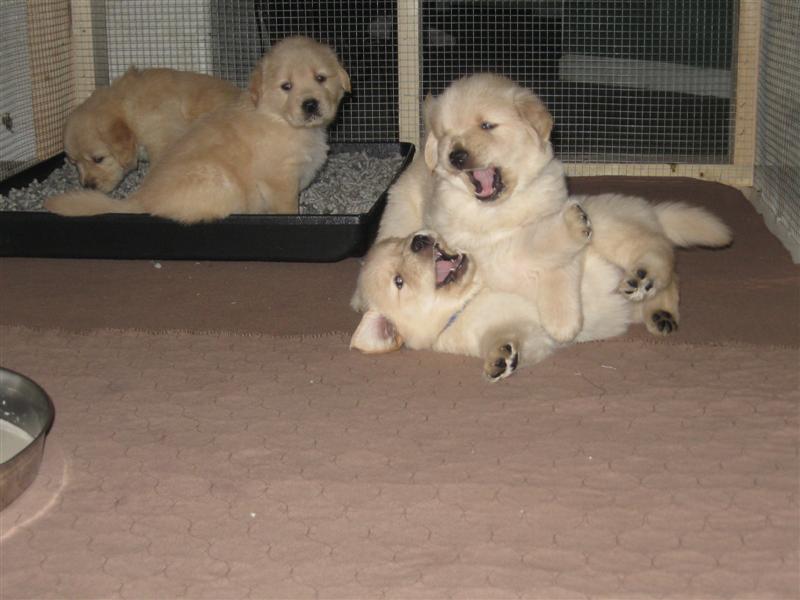 Puppies 4 weeks now and will be going to there forever homes on April 1st
if you are getting a puppy you will recieve an email from me this week with all the details of pick up puppy day and times schedule.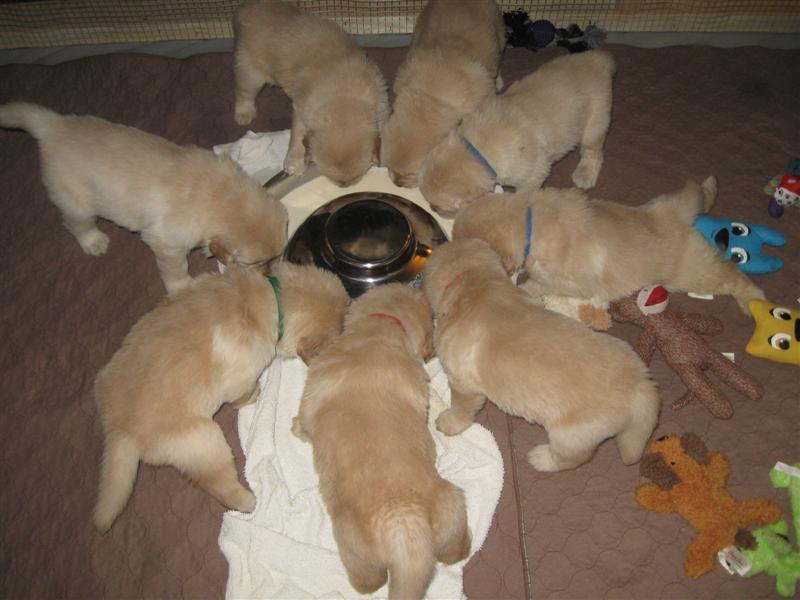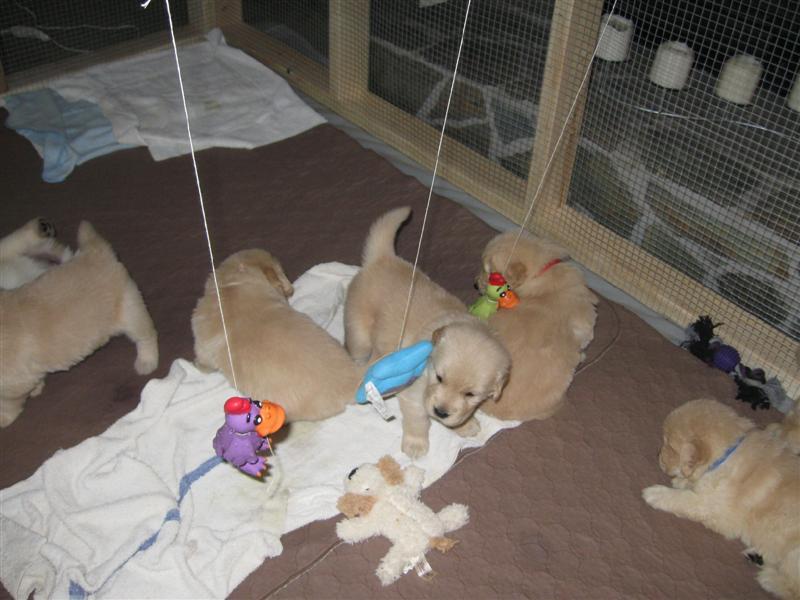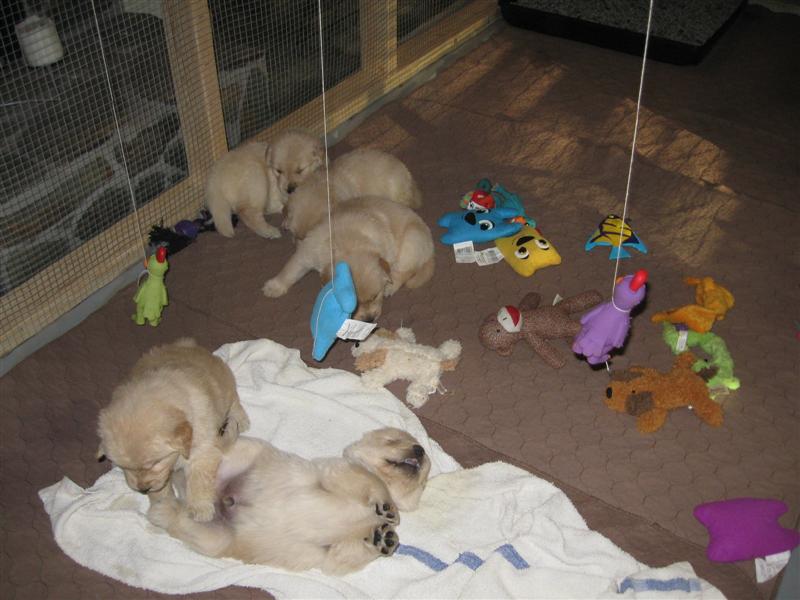 Pups are 3 weeks old first day in the Puppy Play Pen :)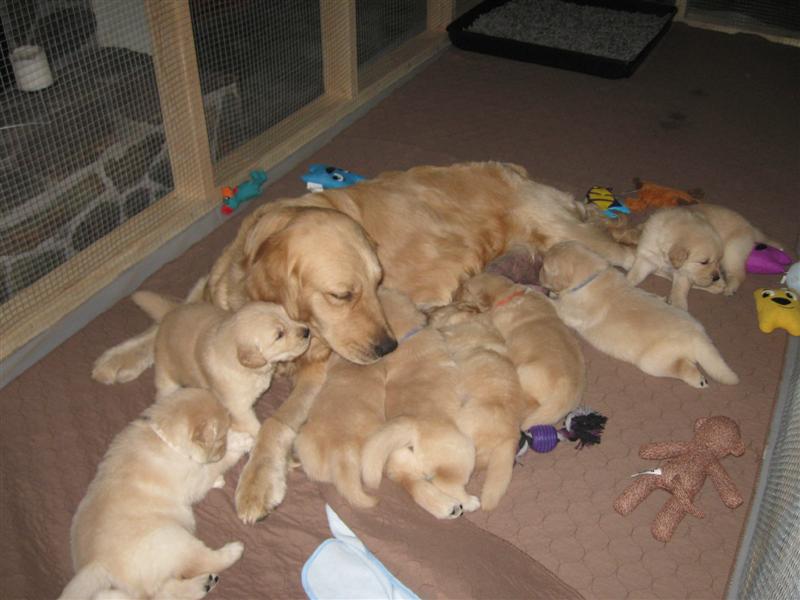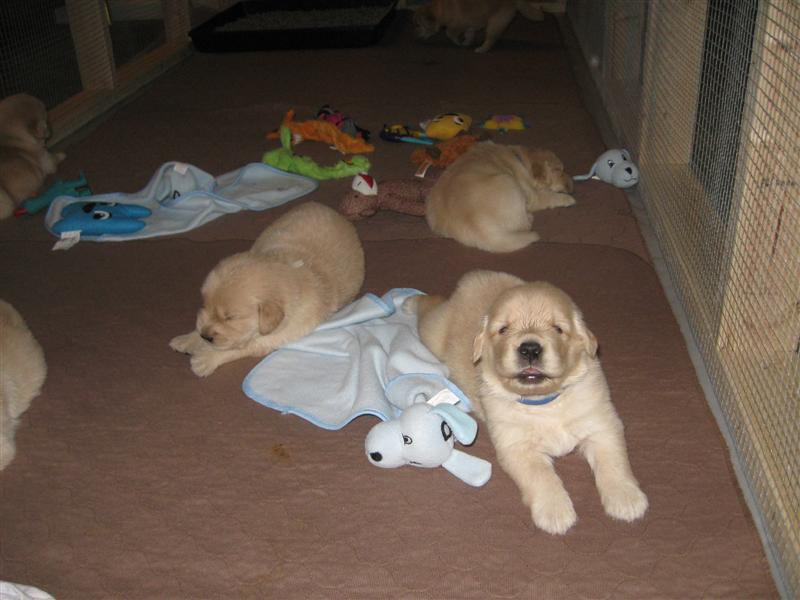 Happy Valentines Day to all The Puppy Parents They are 17 days and eyes are Open :) So Adorable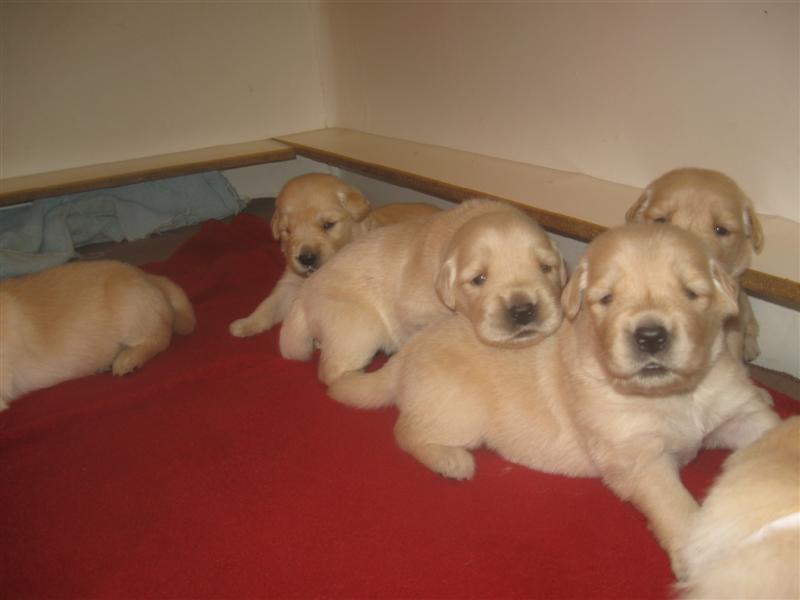 PUPS ARE 11 DAYS AND BEAUTIFUL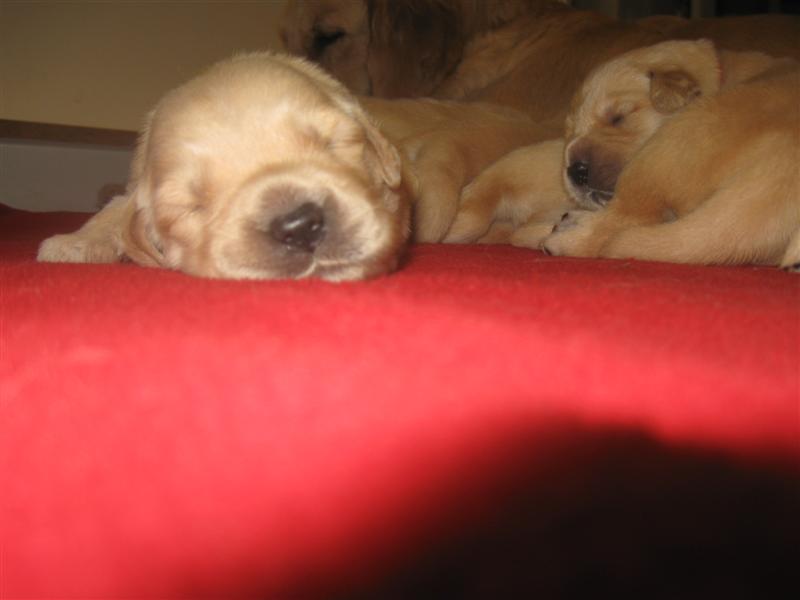 Above Yellow girl in front Red Girl in Back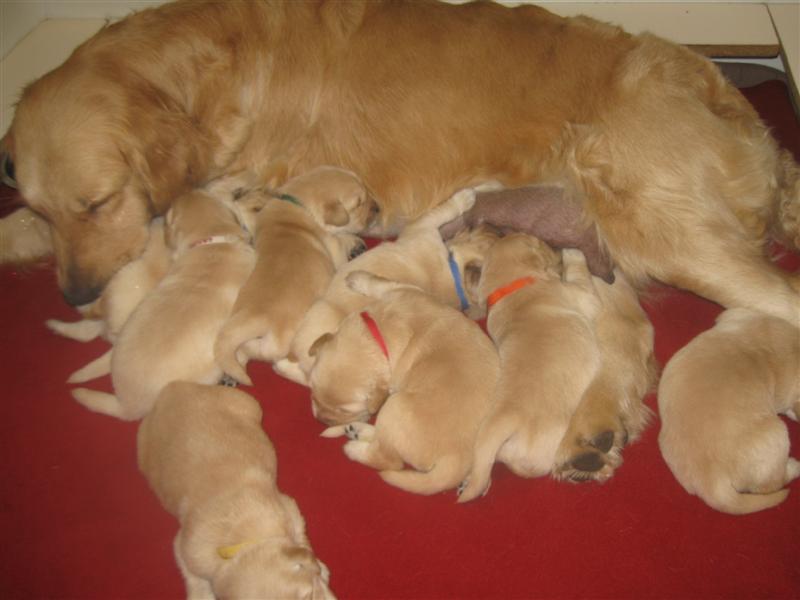 Above Gabby and The puppies 11 days old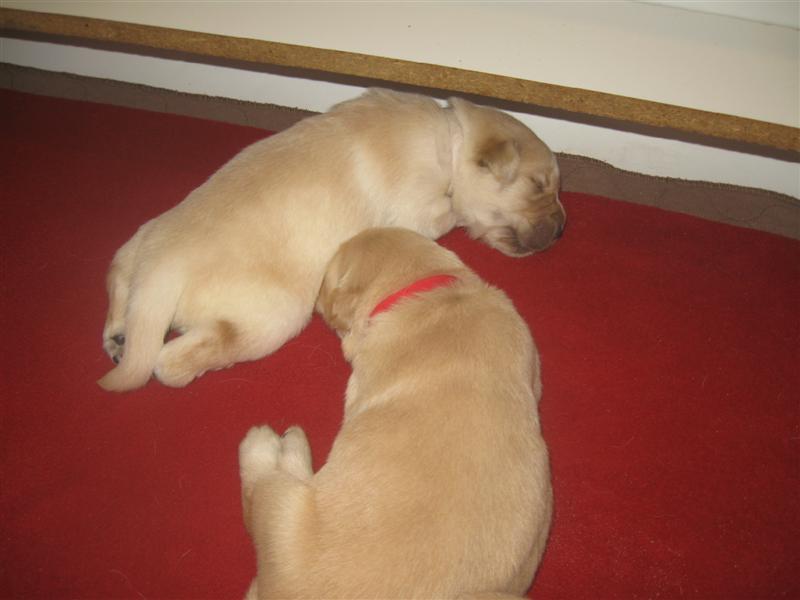 Above White Boy and Orange Boy 11 days old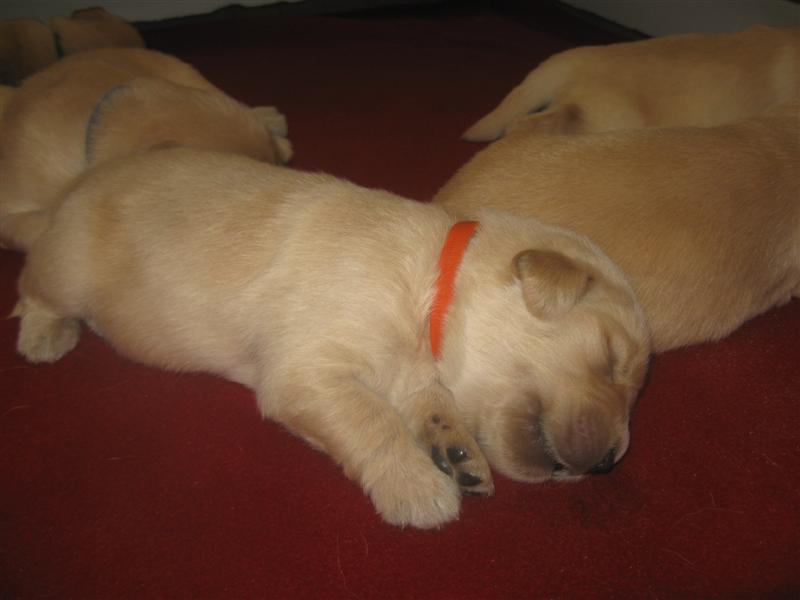 Above Orange Boy 11 days old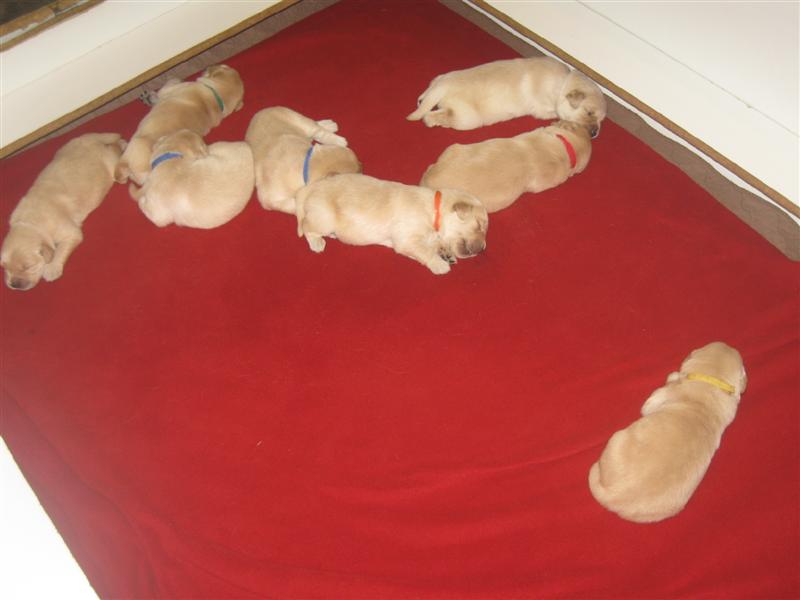 Above all 8 puppies at 11 days old doing Great :) So Cute.
The 4 Boys below only 8 days old eyes not open yet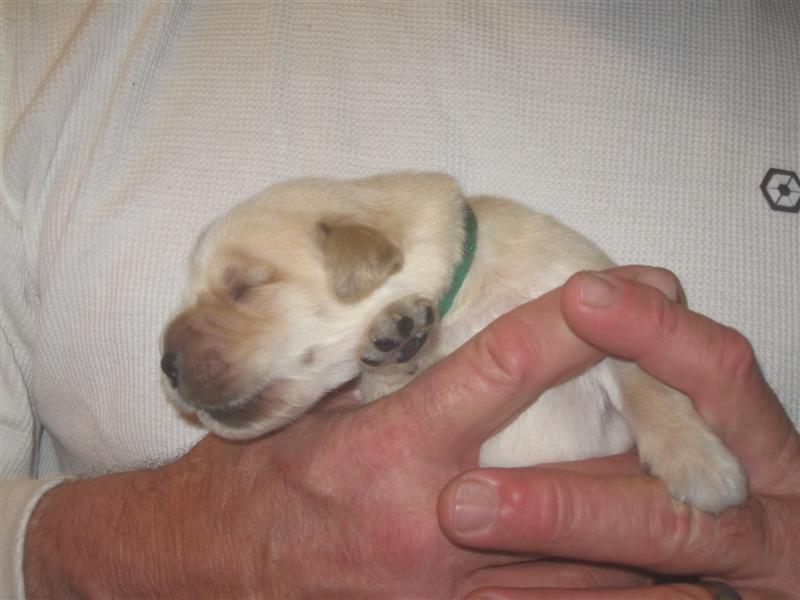 Green Boy 8 days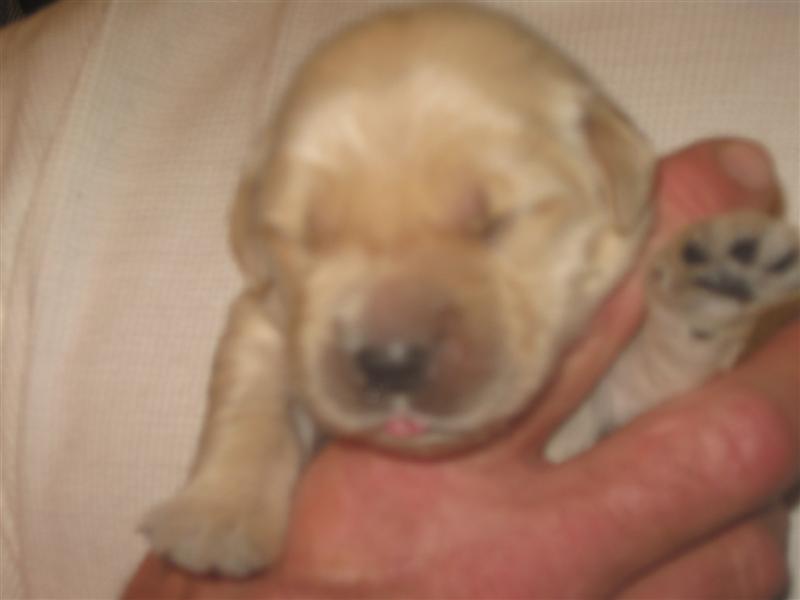 Orange boy 8 days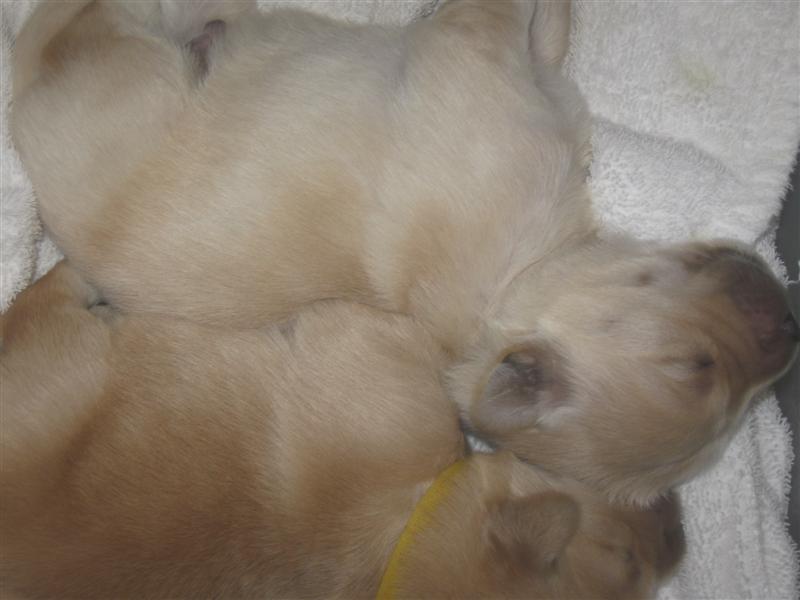 Above White boy 8 days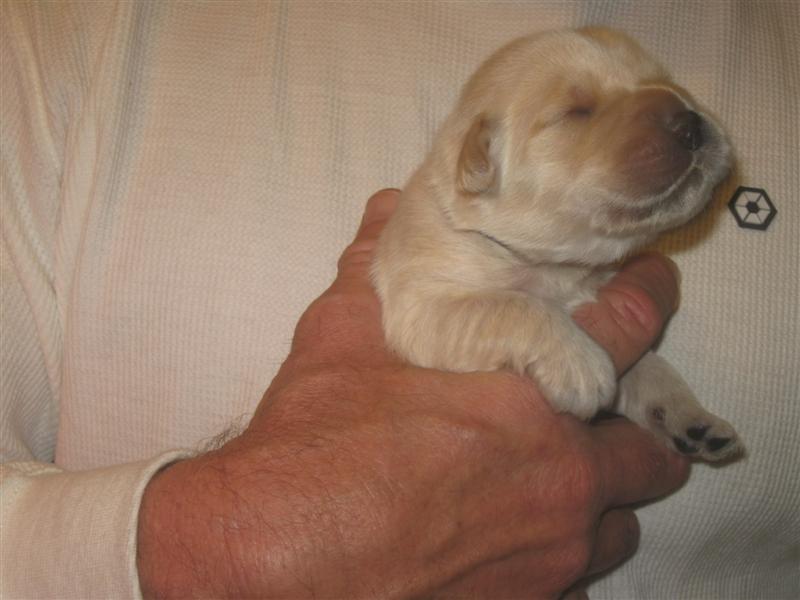 Blue Stripe Boy 8 days old
Puppies are 1 week old today :)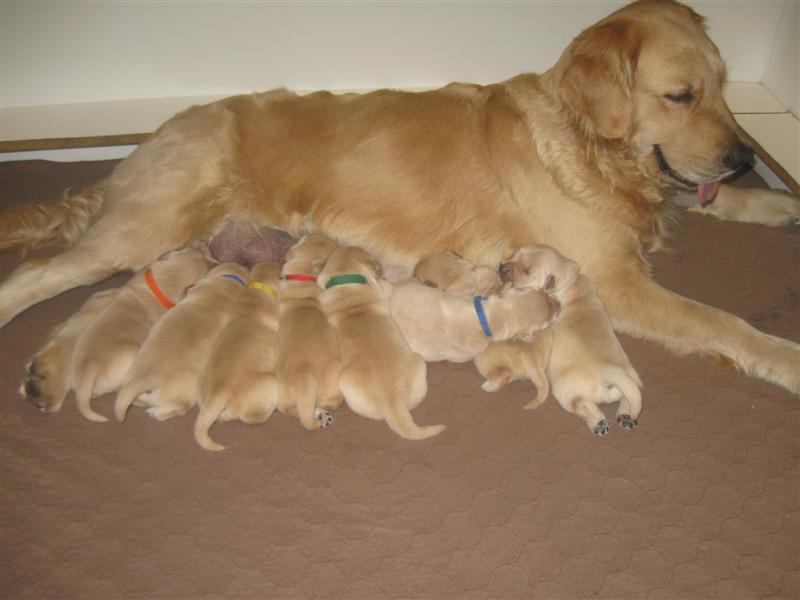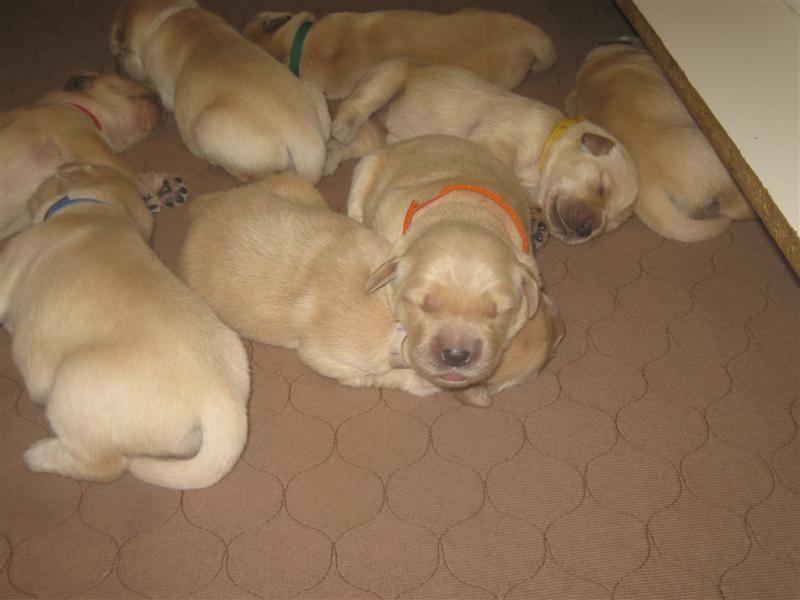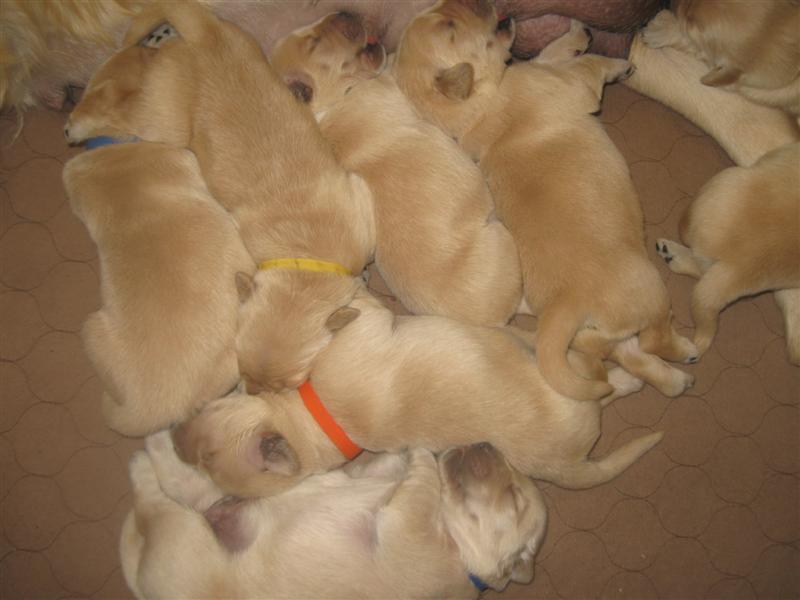 Above the Beautiful Puppies Crush x Gabby Litter at 7 day old
Below Ch Gabby and Ch Crush Puppies 3 days old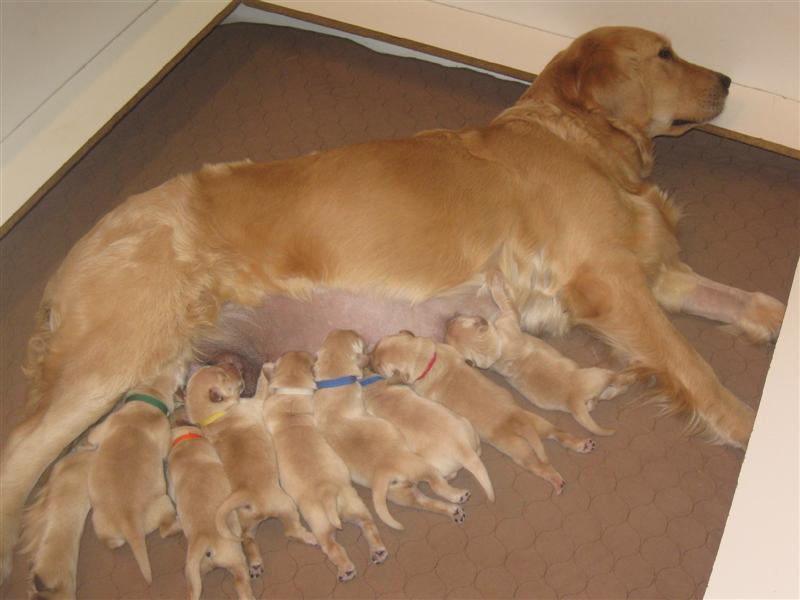 Above 3 days old Gabby and Crush Pupppies left to right Green Boy, Orange Boy, Yellow Girl, White Boy, Blue Girl, Blue Stripe Boy, Red Girl, Zebra stripe Girl.
above Gabby and Crush Puppies 1 day old 4 girls 4 boys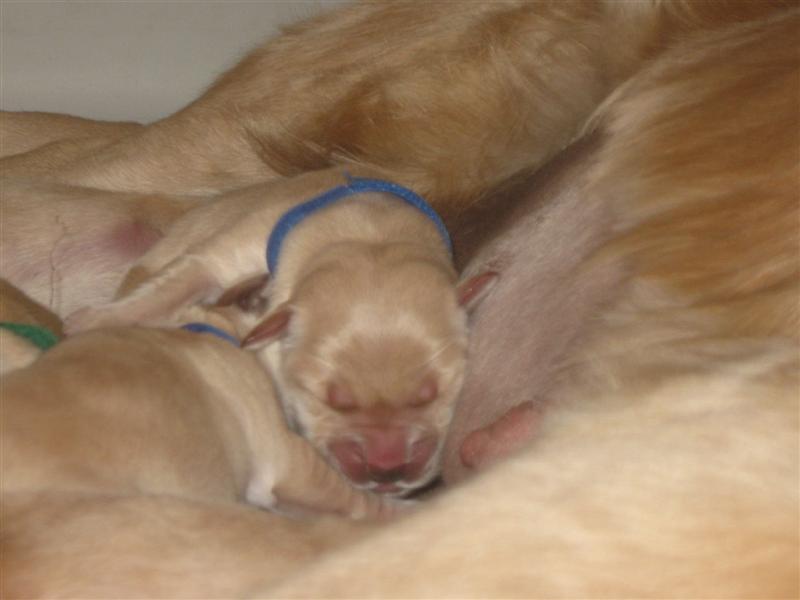 Above Blue girl
PAST LITTER BELOW
Wonderland's Boots On The Ground ( Boots)
In Support of our USA Troops in Iraq and Afganastan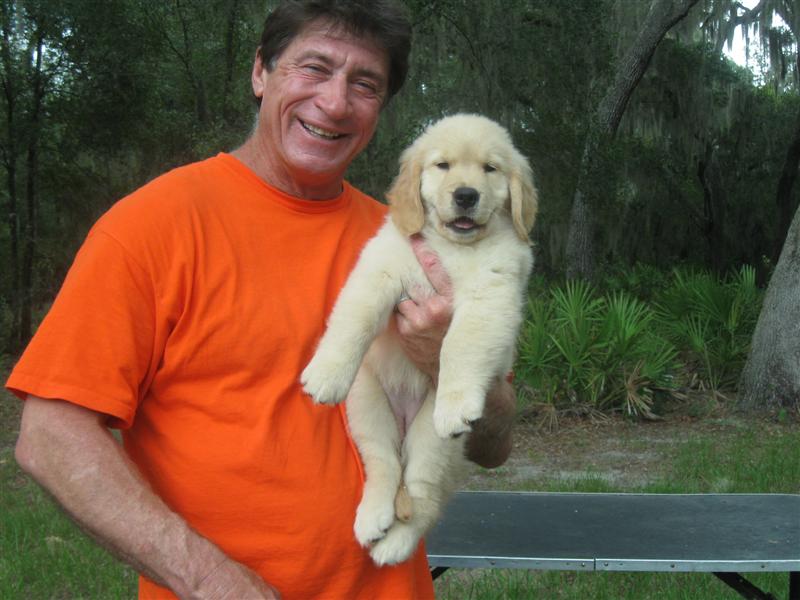 Boots and Daddy above and below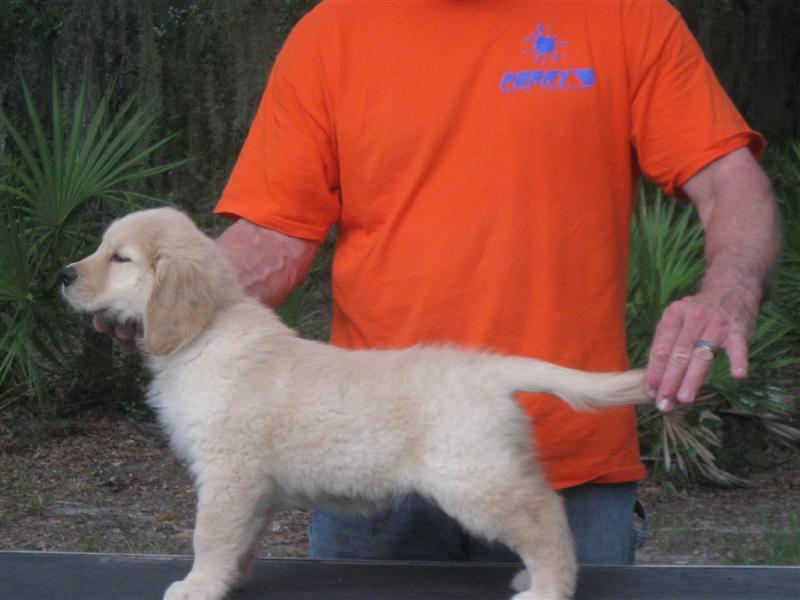 Below Some of the pups in the tub waiting while I clean puppy play pen they are soooo cute 8 weeks old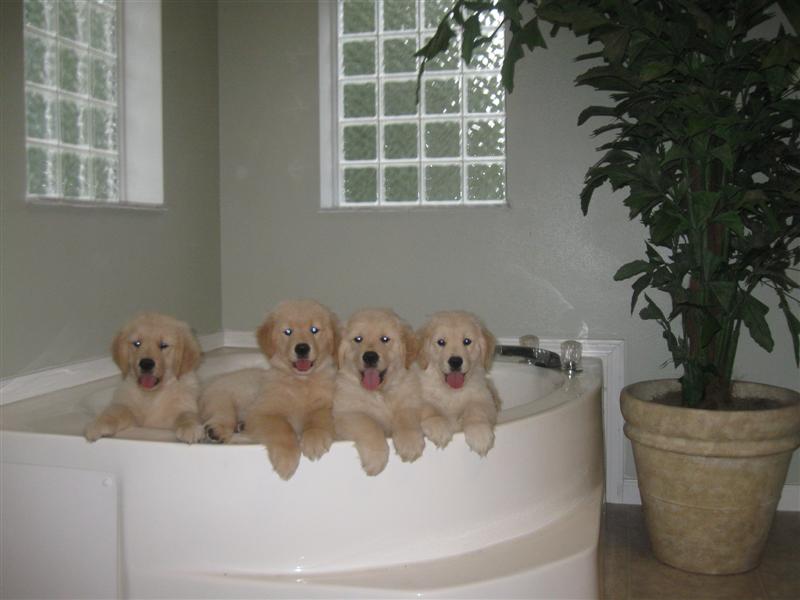 Below 6 weeks old play time outside early morning before it gets to hot..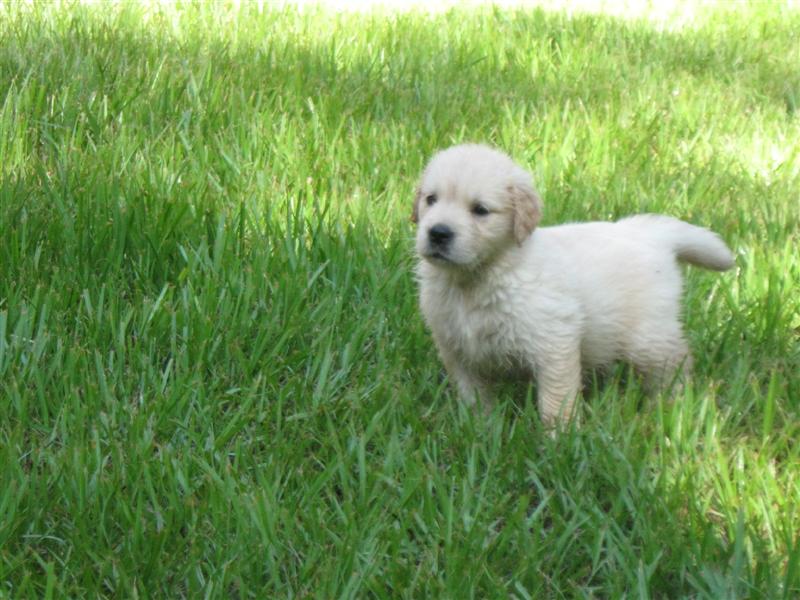 Above No collar girl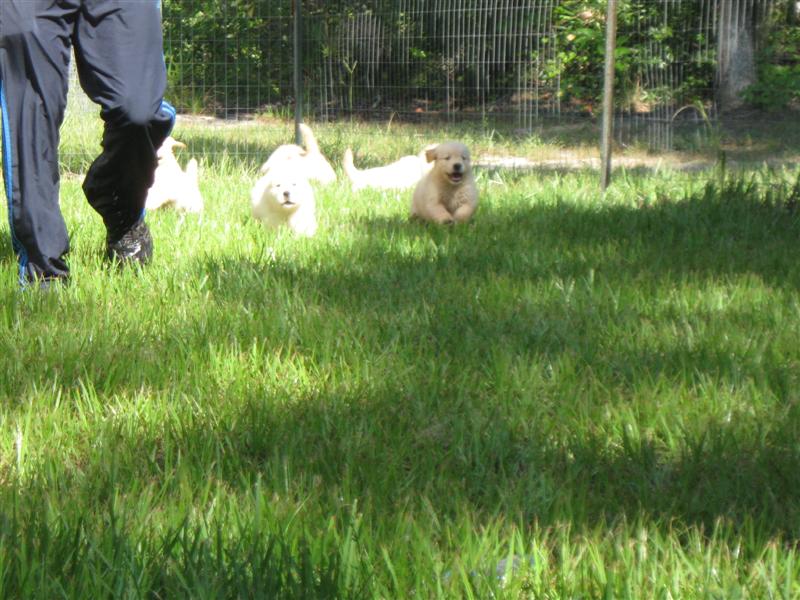 here they come 6 weeks old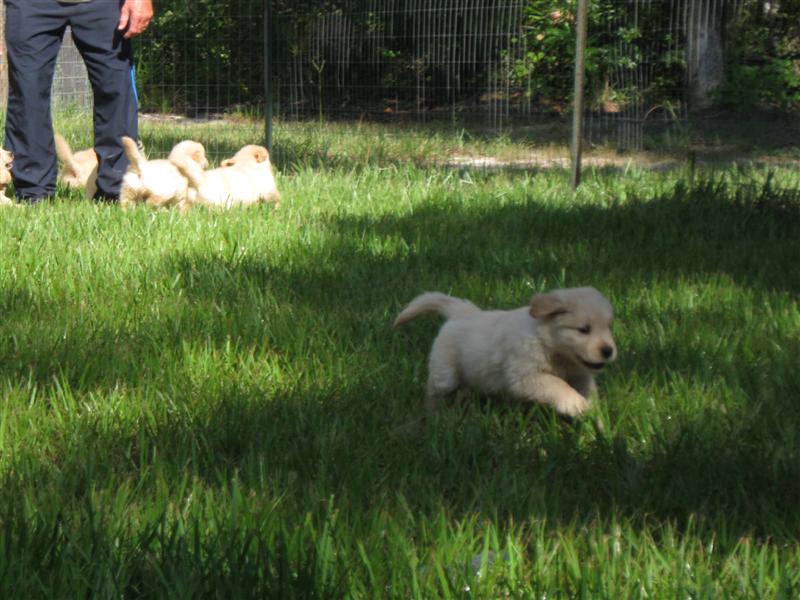 Whoo hoo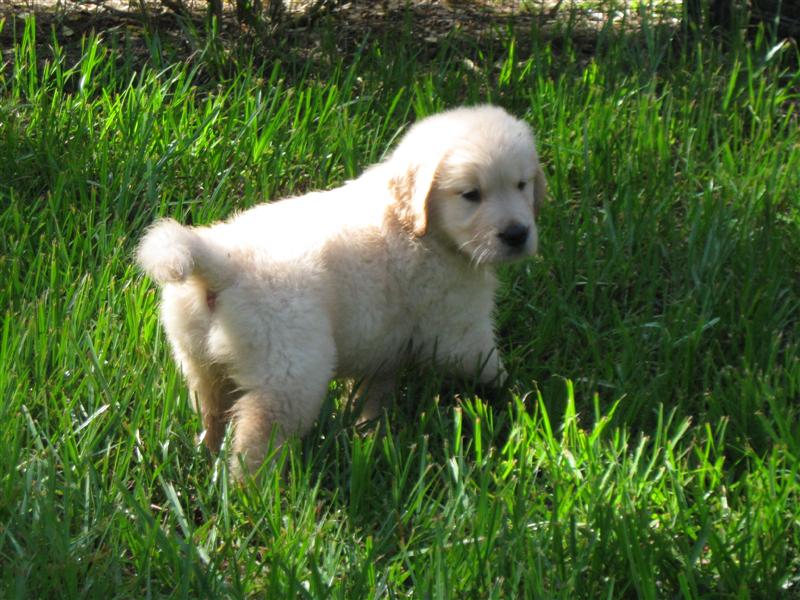 so handsome 6 weeks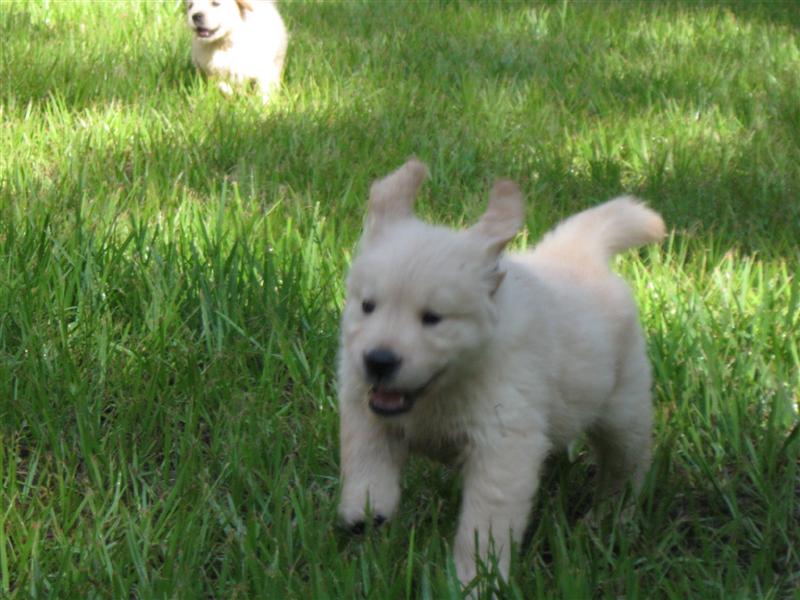 Fly like the wind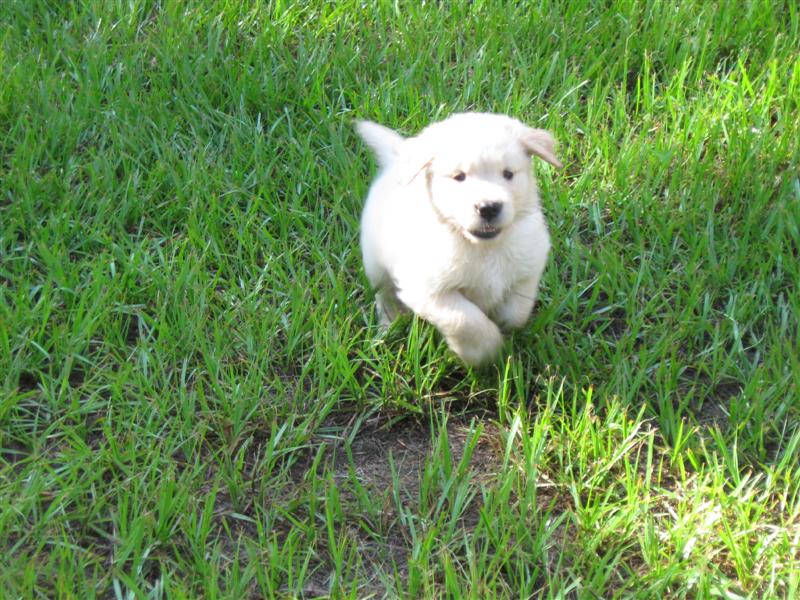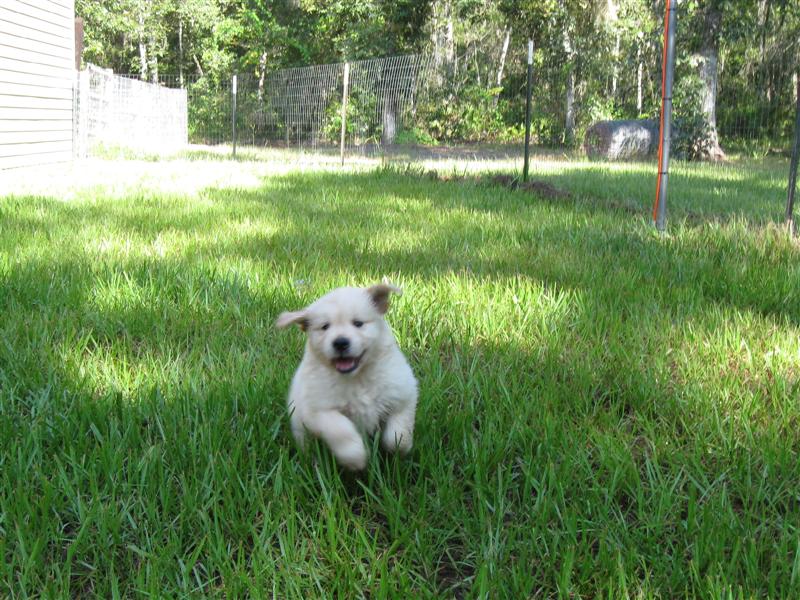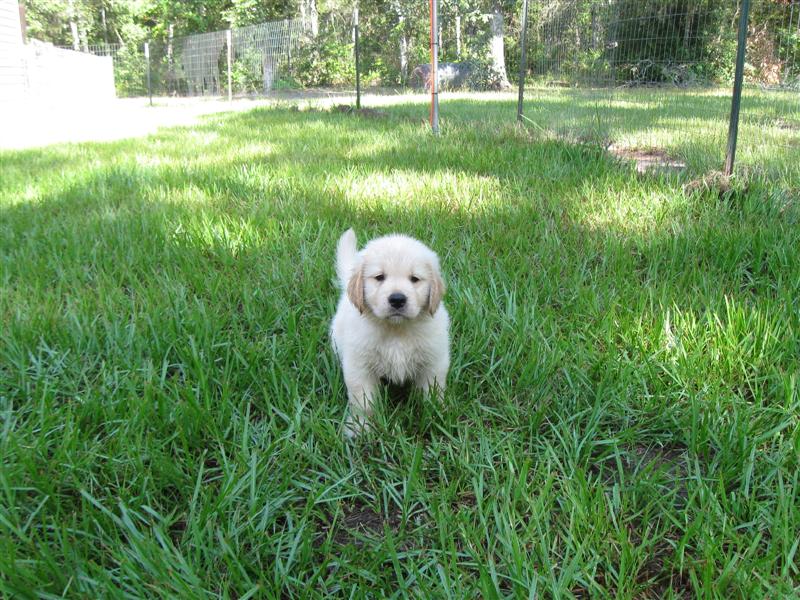 You talking to me :) above 6 weeks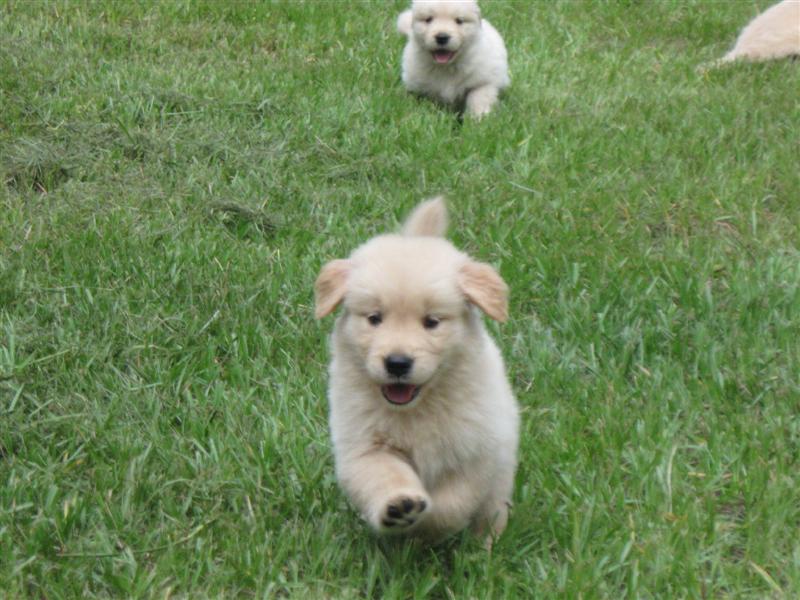 1st time outside puppies having a blast Pink girl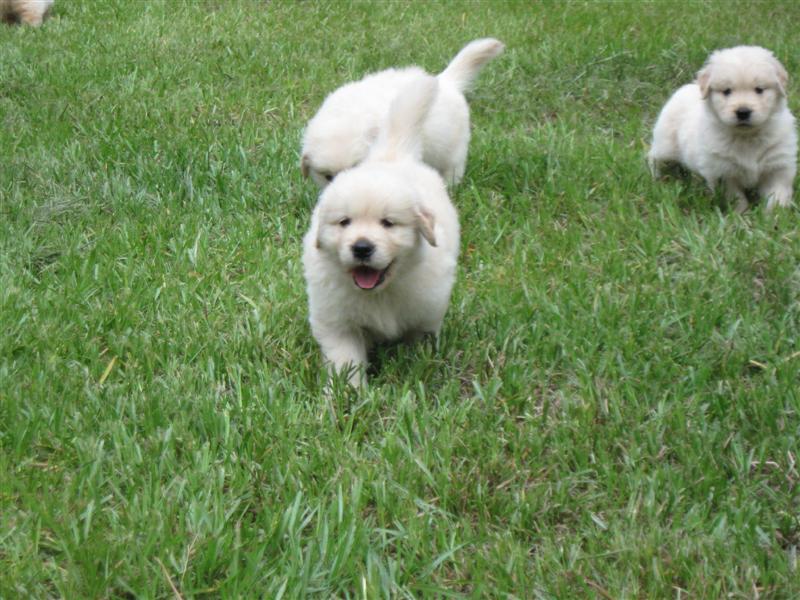 White Boy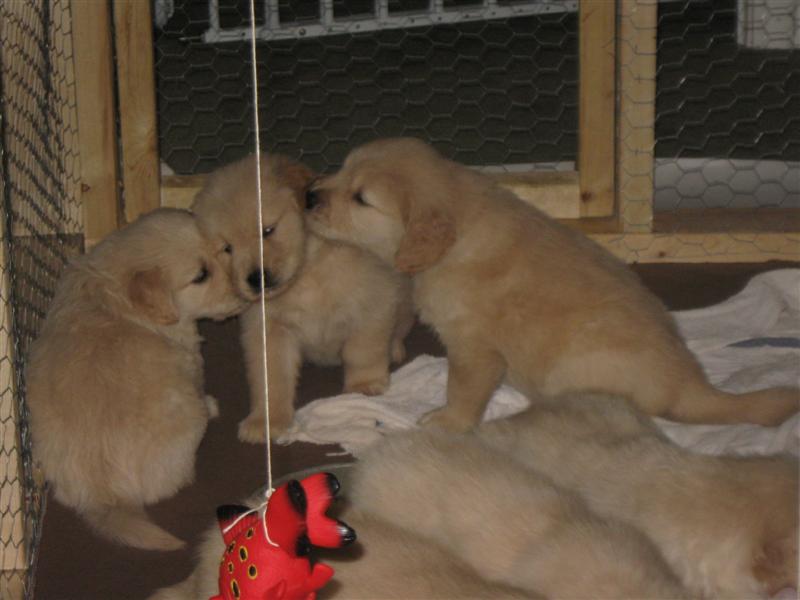 double kisses for sis :)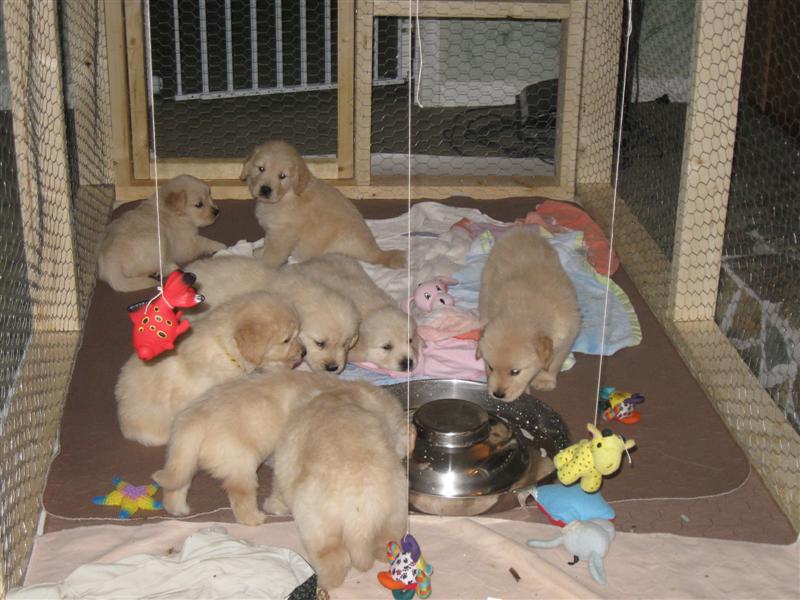 above 5 weeks getting so big :)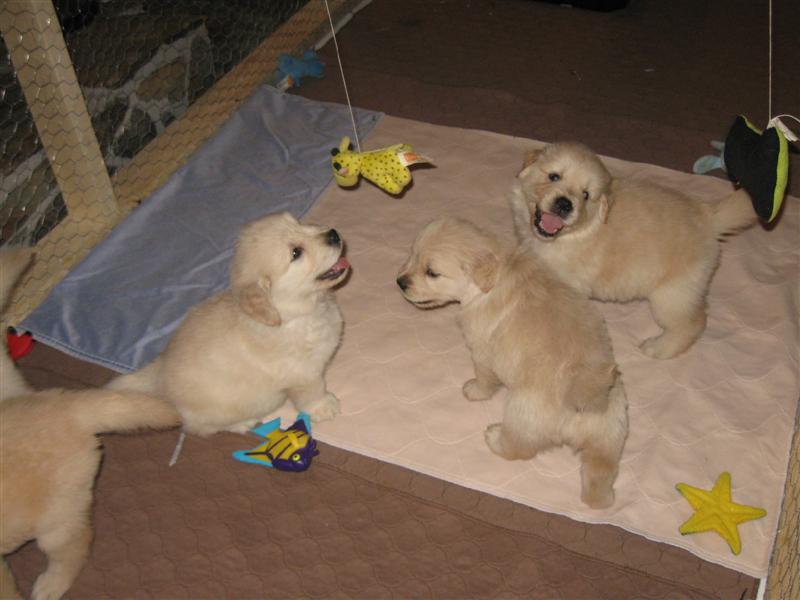 Thats 1 toy they pulled down 2 to go :)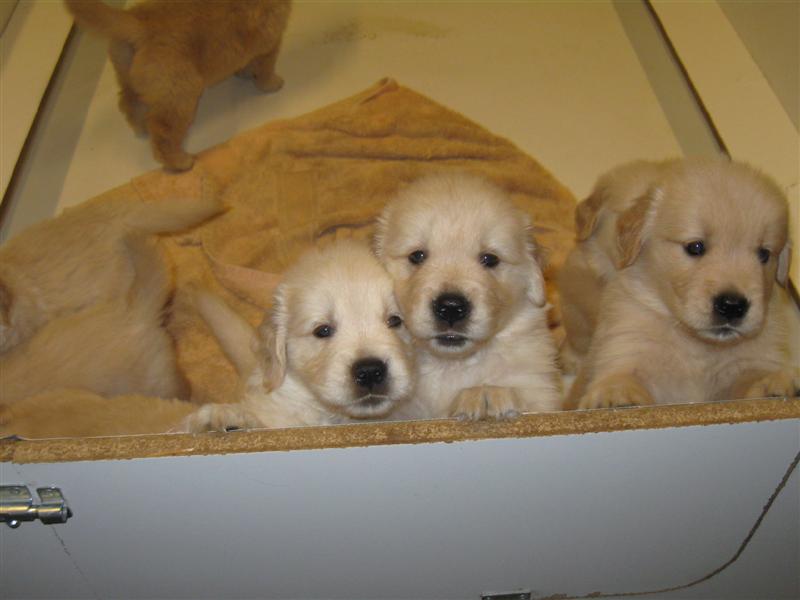 above 3 of the girls hanging out in whelping box while I clean puppy play pen 5 weeks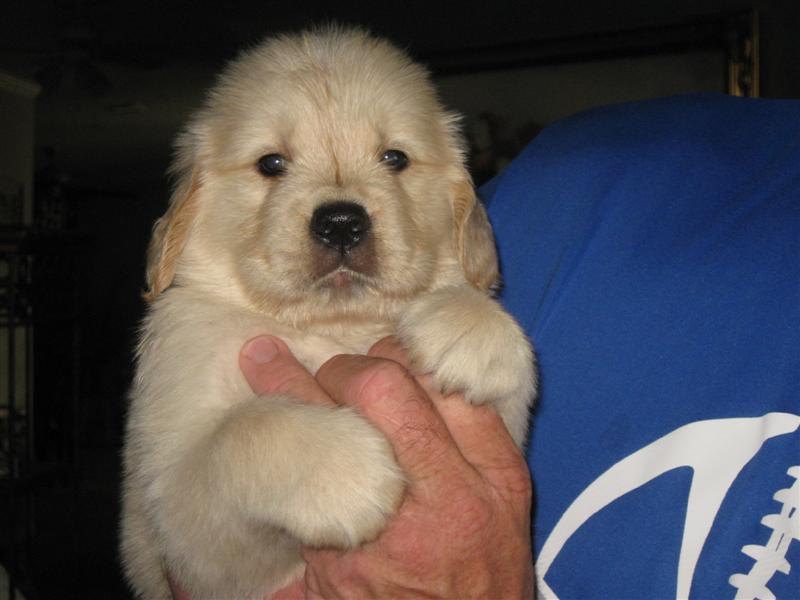 Above Mr Blue thats water on his Nose Not a Calic :)
Above Mr white 5 weeks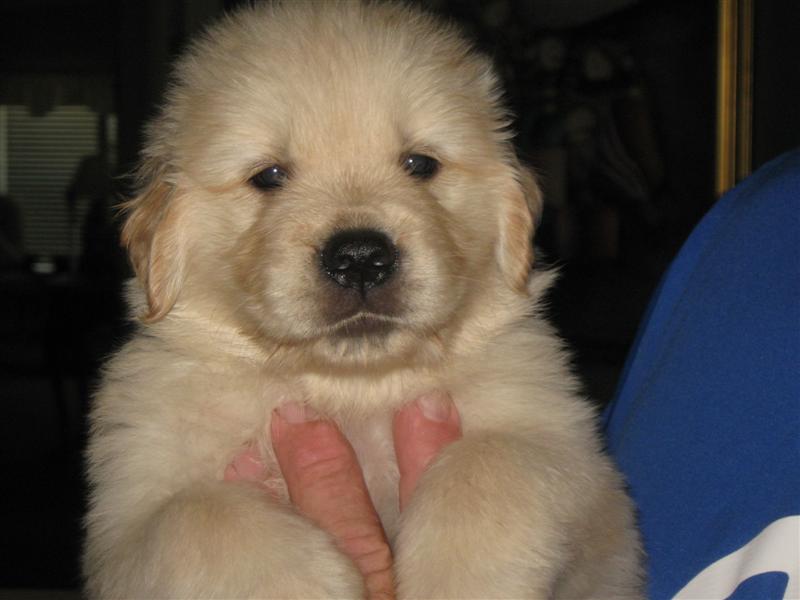 Mr Orange 5 weeks old above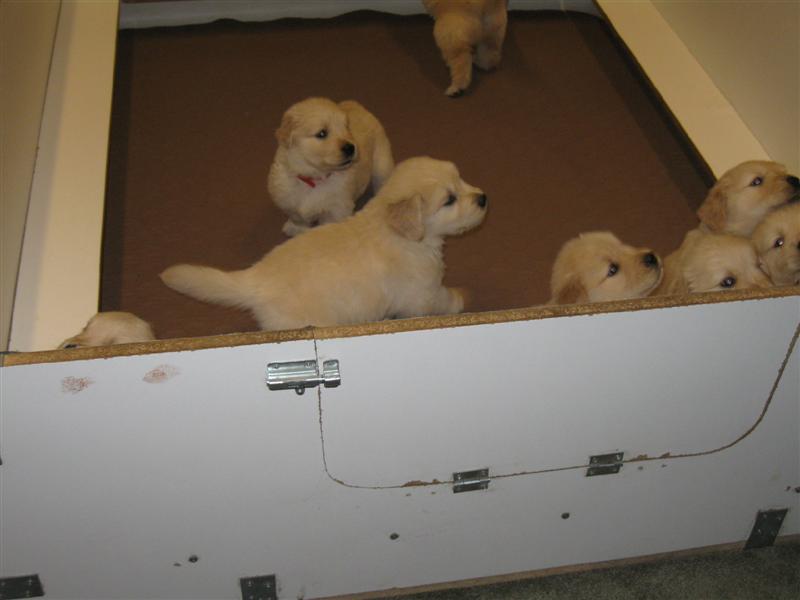 Above puppies back in whelping box for a few minutes while I clean there big puppy play pen..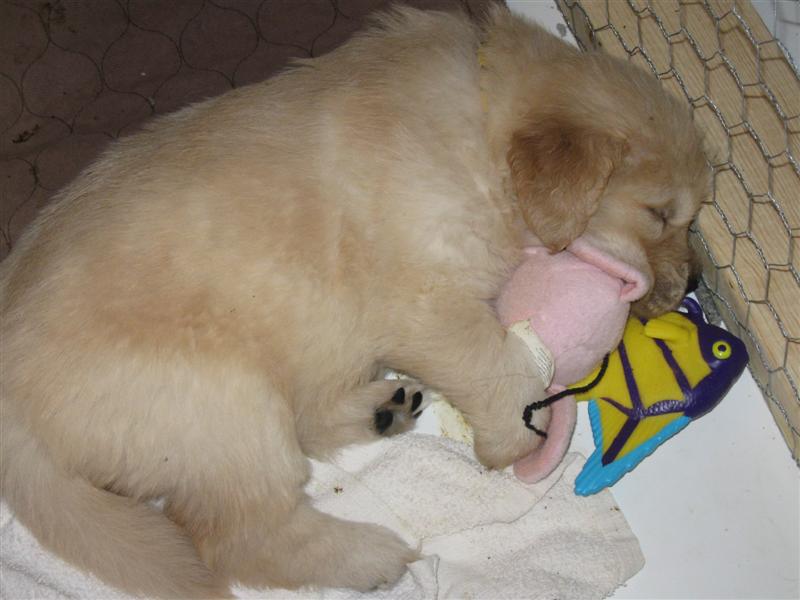 above miss yellow sleeping with her toys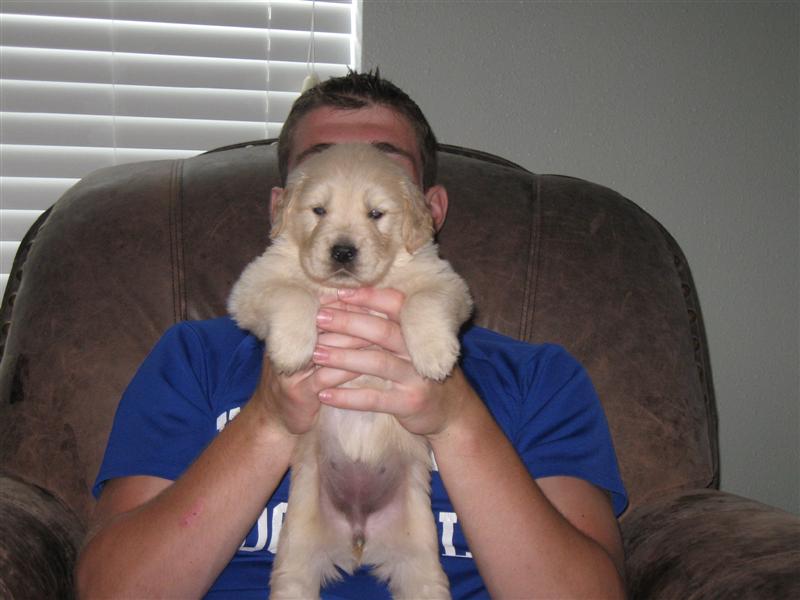 Yellow Girl above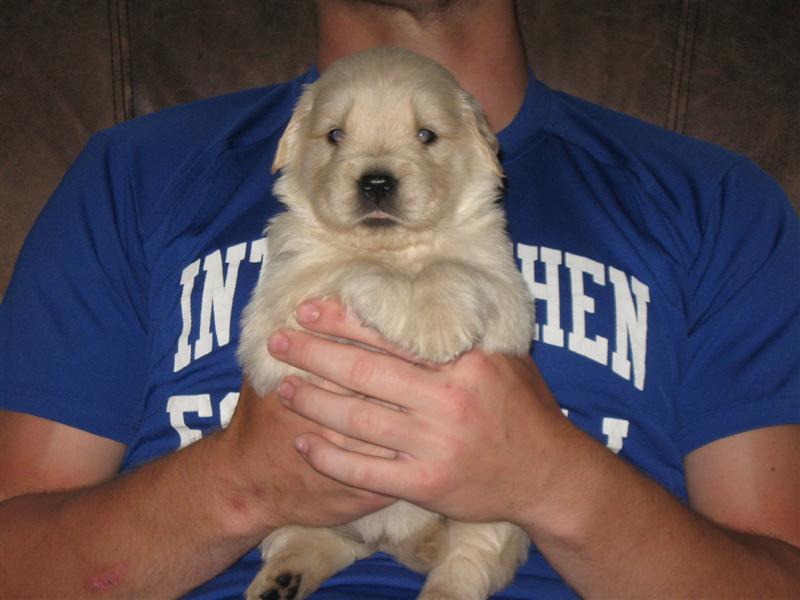 Above Red Girl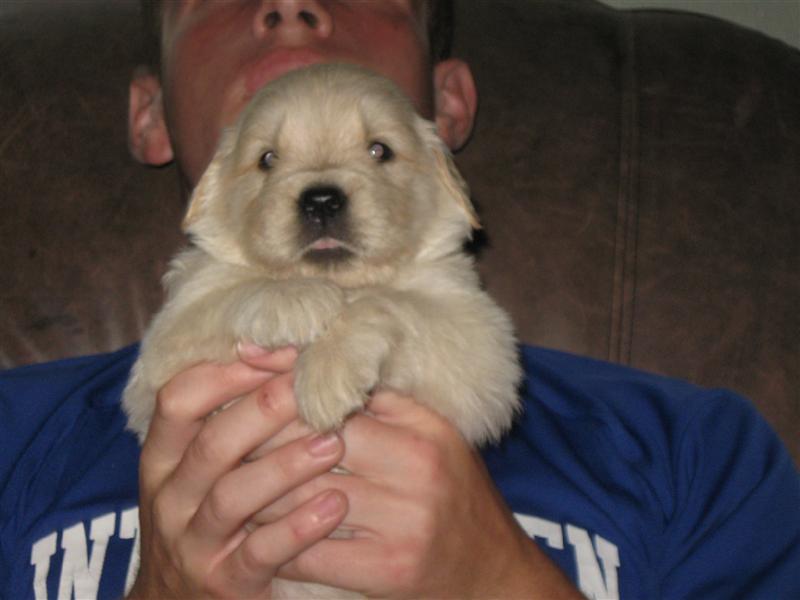 Above No Collar Girl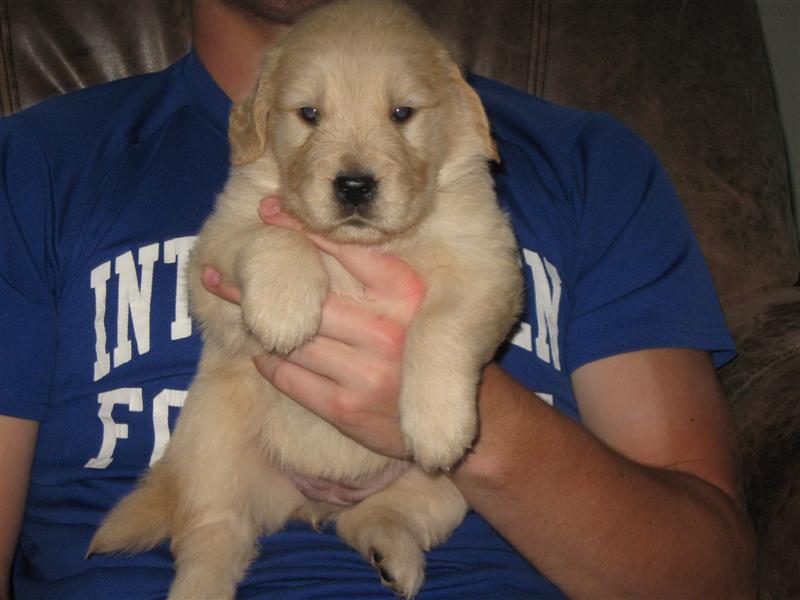 Above Green girl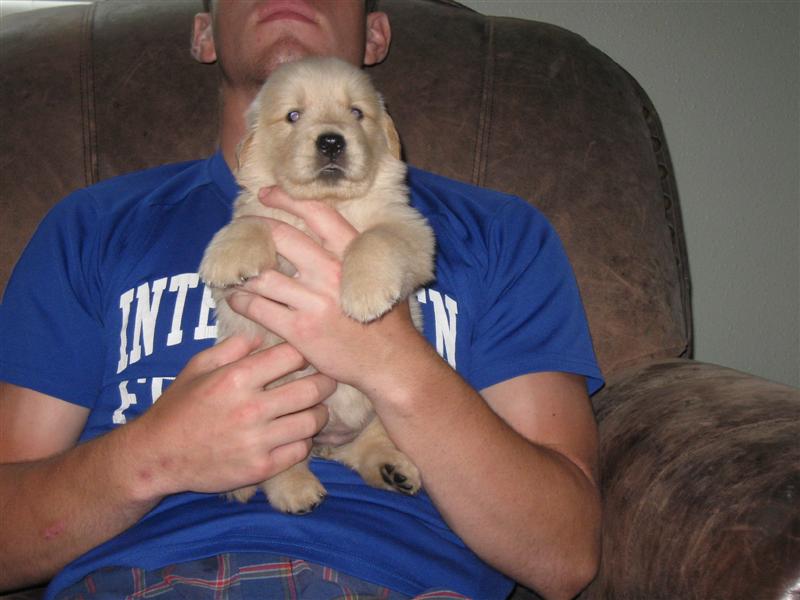 Above pink Girl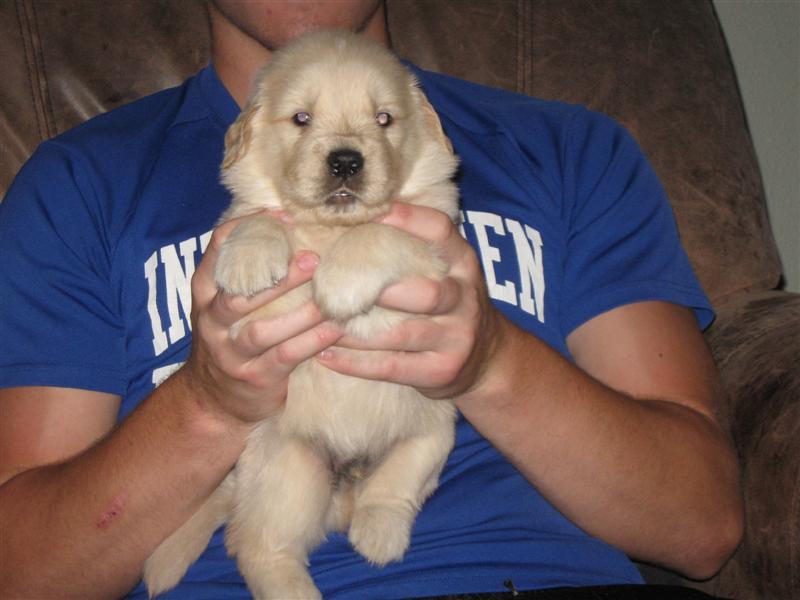 Above Orange Boy so very Beautiful..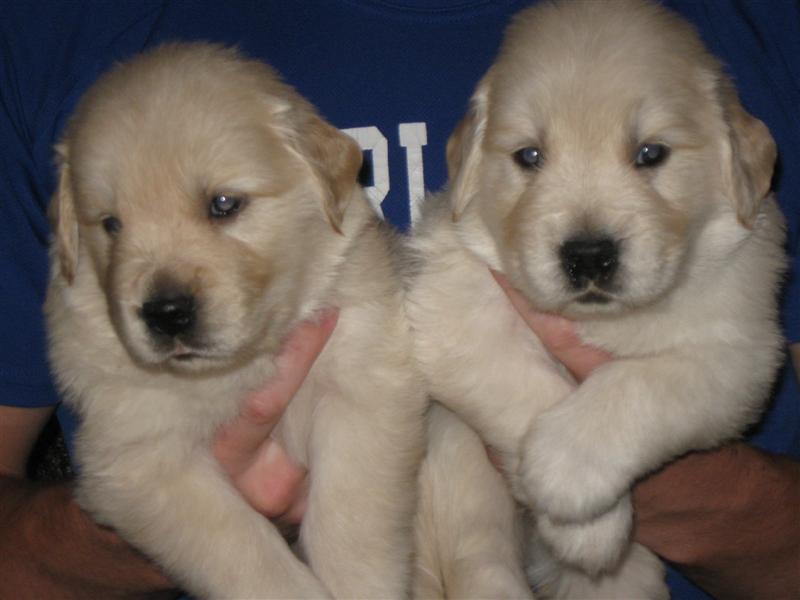 Above same 2 boys as below Blue stripe boy and white Boy So Beautiful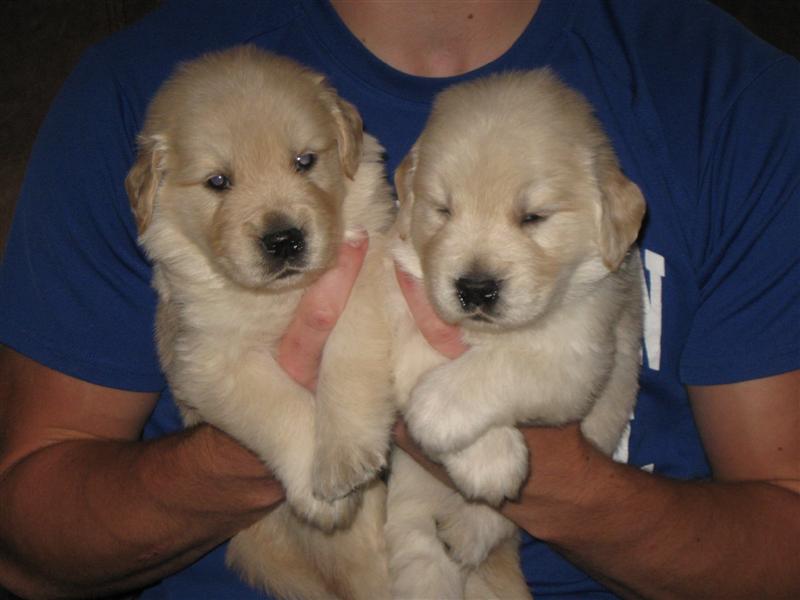 Above 2 of the 3 boys they are stunning..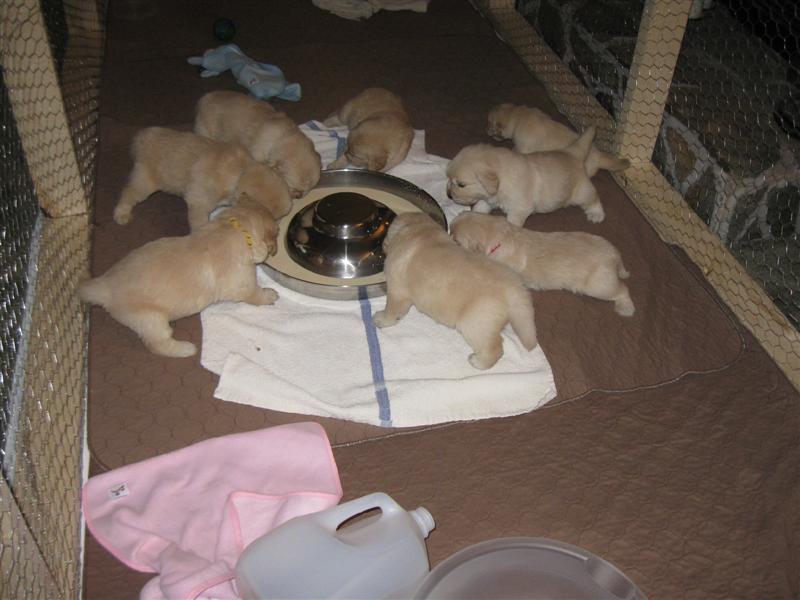 Pups are getting bigger and so beautiful 3 weeks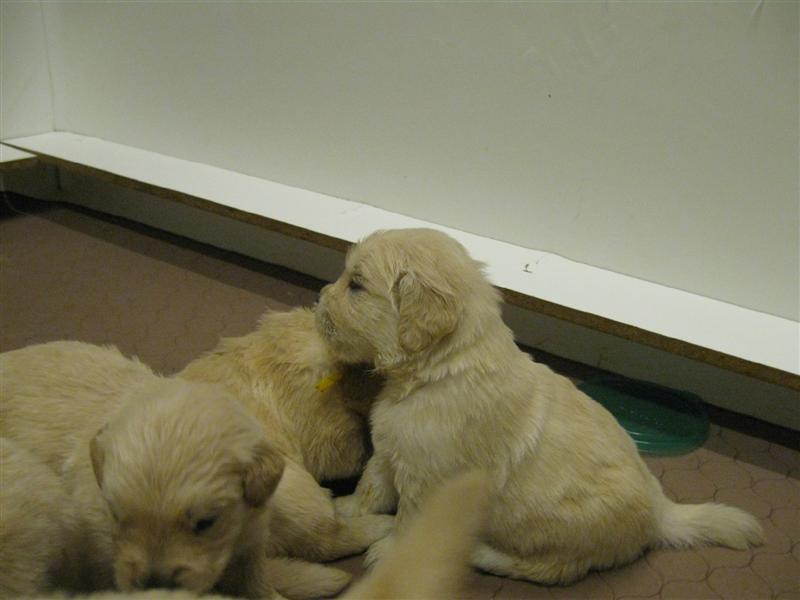 Above 3 weeks last time in the whelping bed time for big boy play pen yipppeee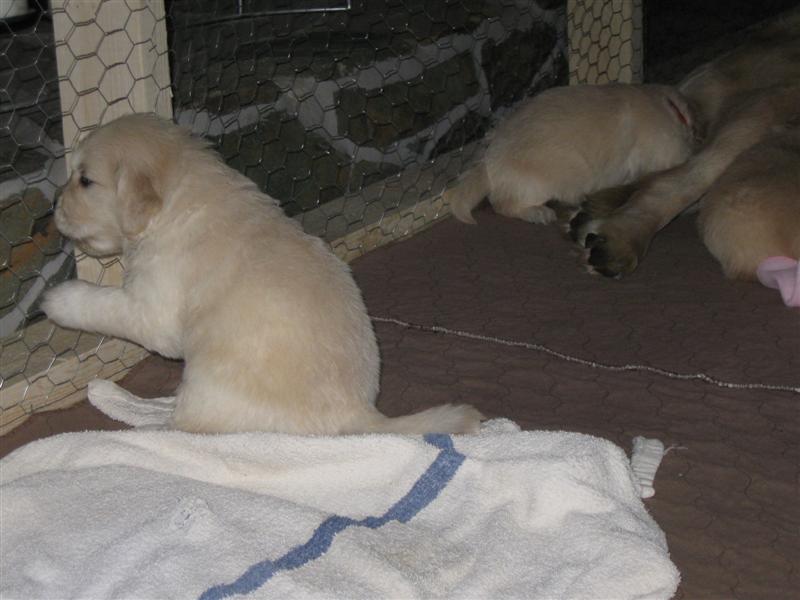 PSSSSSSSSTT Hey Kid Unlock the Latch..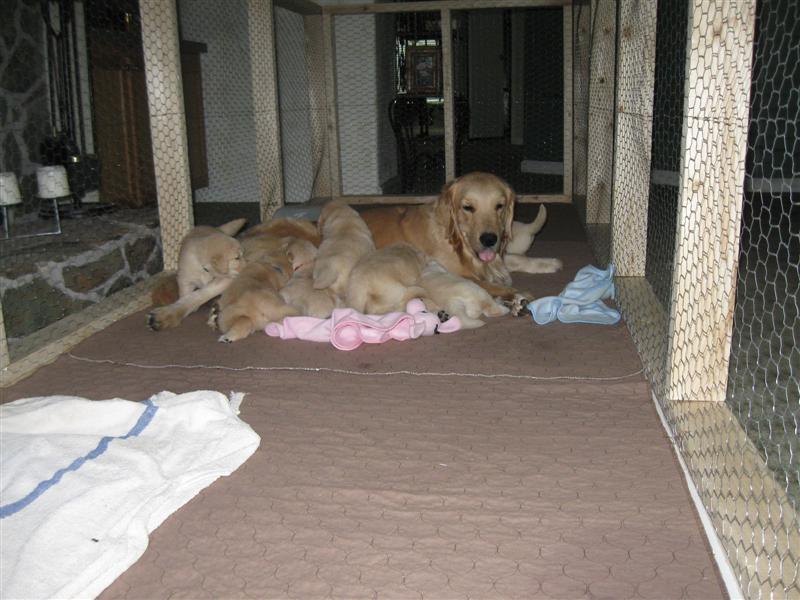 Lots of room to run and Play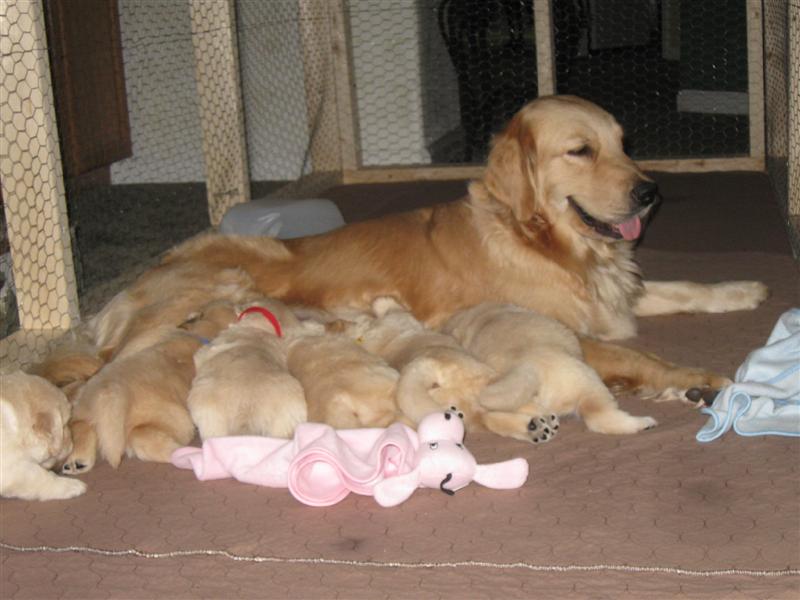 Gabby and pups now in big play pen time to be out in open :) 3 weeks old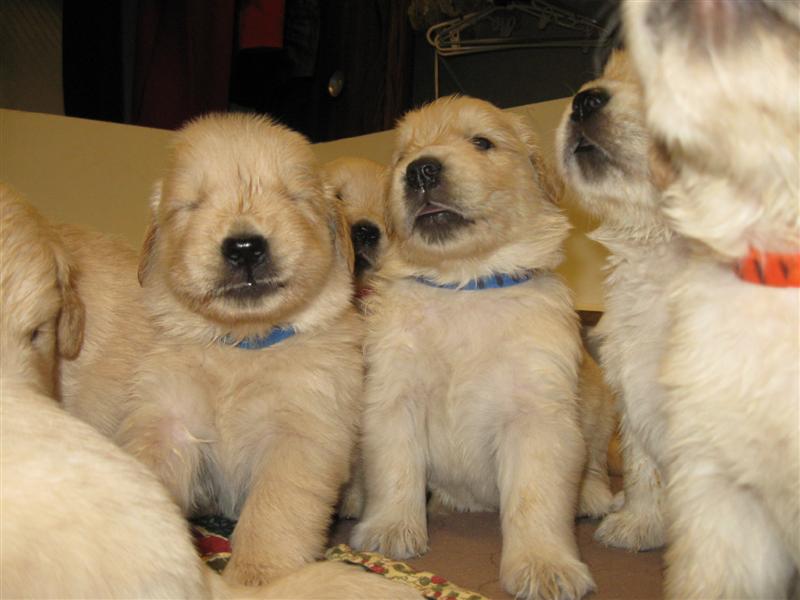 The vote is in Puppies ready for big boy play pen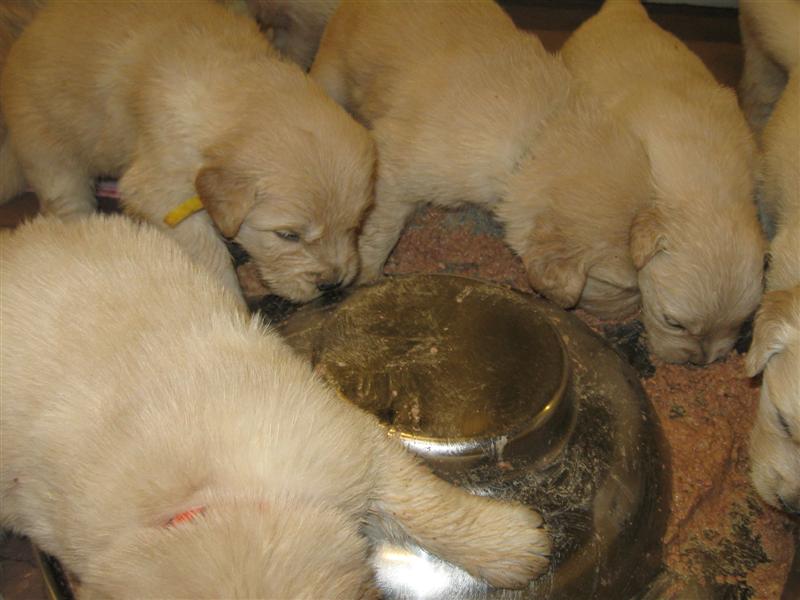 Yummy first taste of puppy Gruel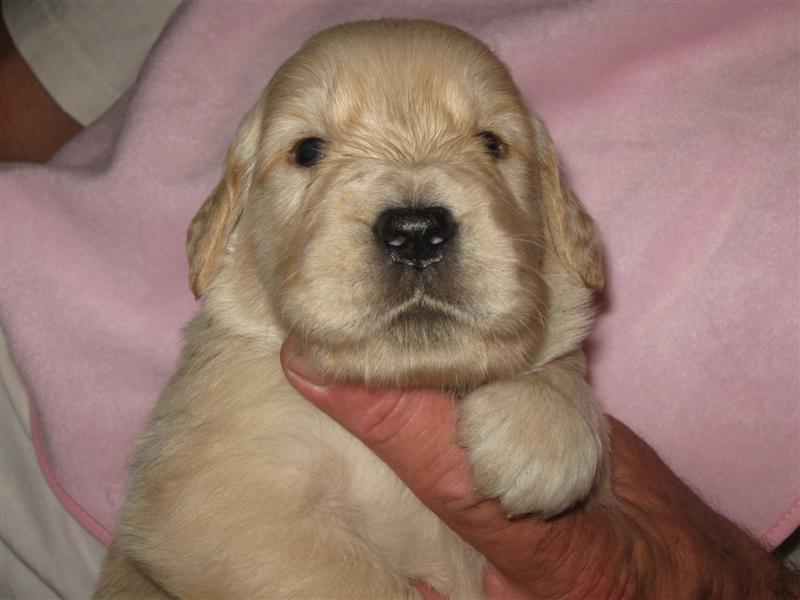 Greenstripe Girl 3 weeks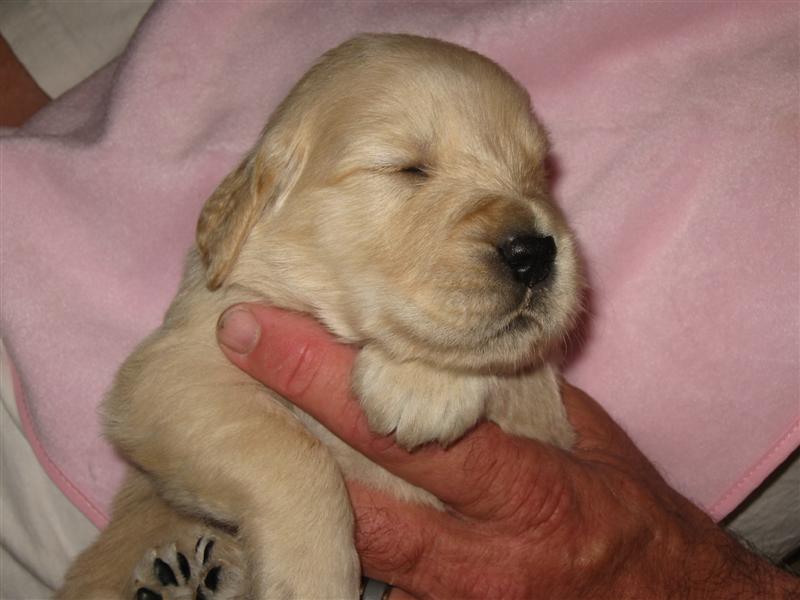 Greenstripe girl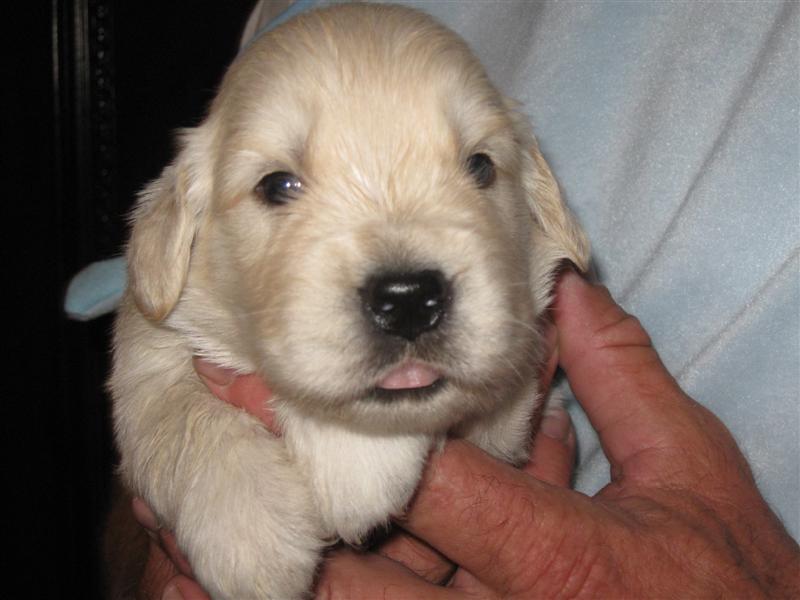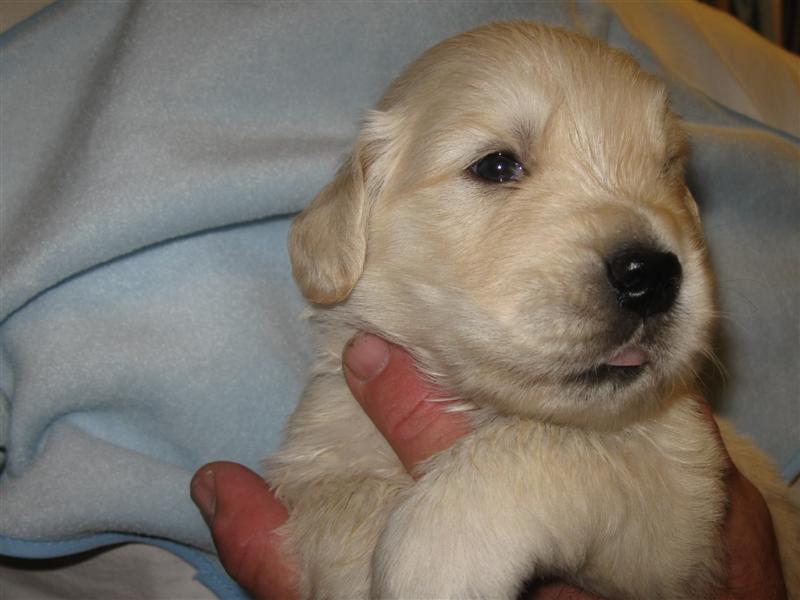 Above 3 weeks one of the boys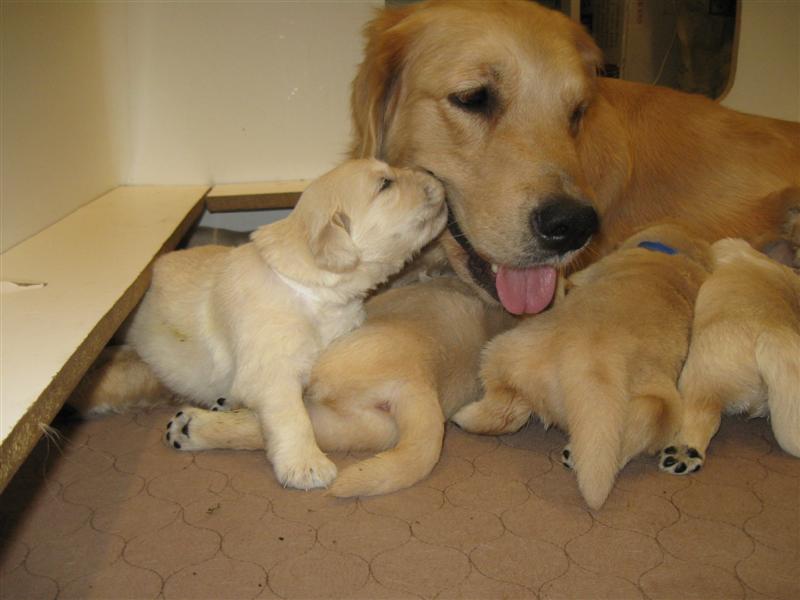 Puppy Love a Big kiss for Mommy from Mr White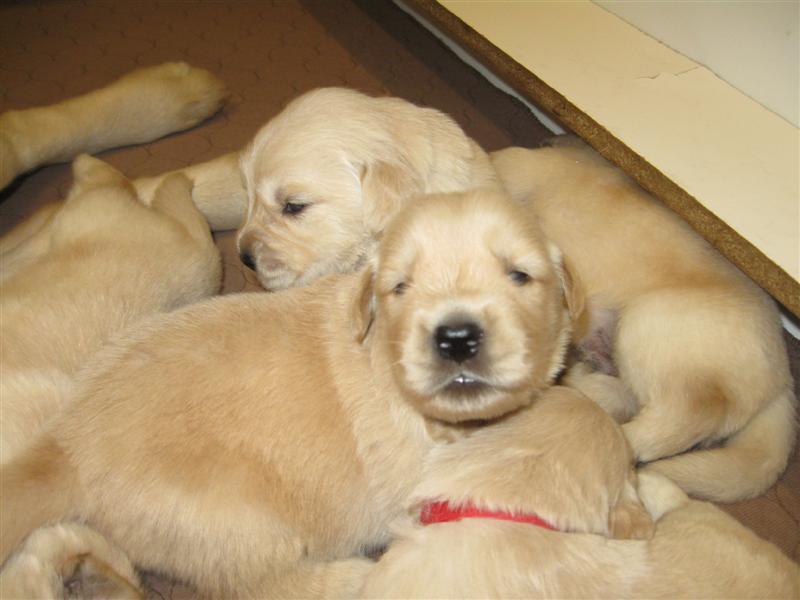 Smile for the Camra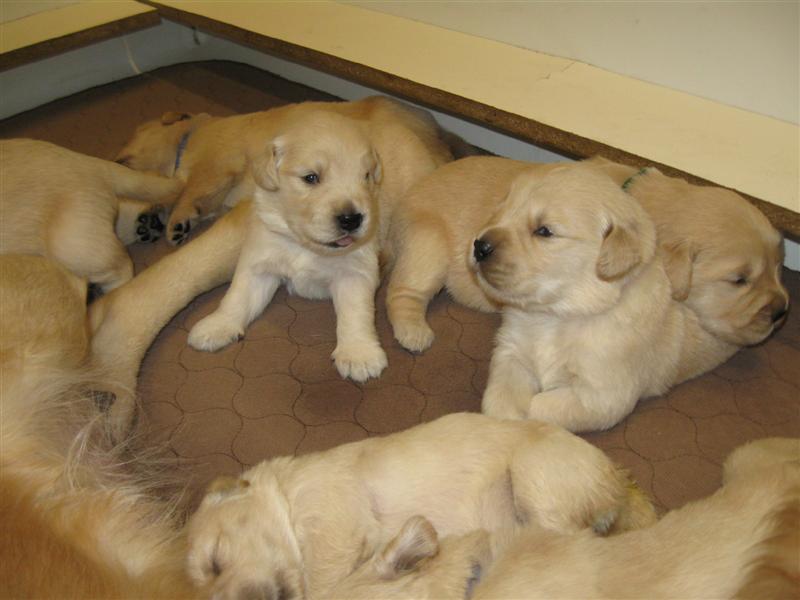 Pups looking adorable 16 days old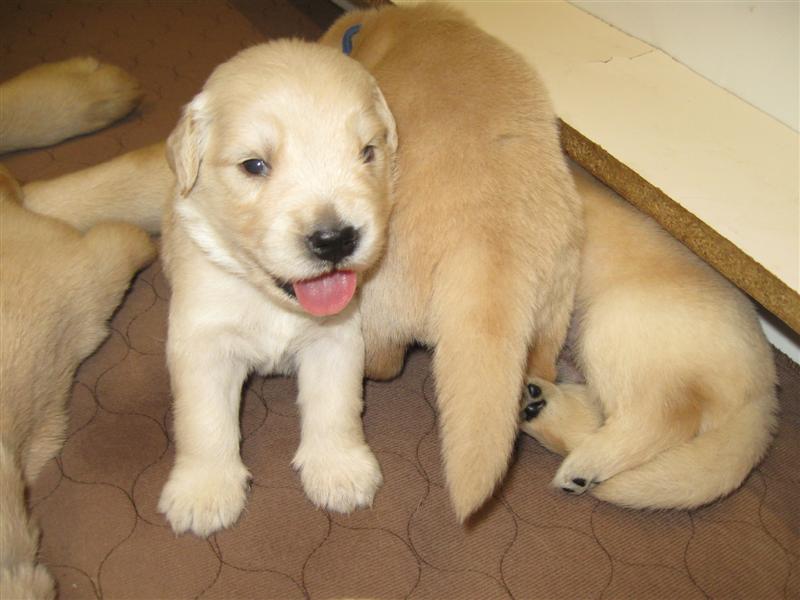 Little Red Girl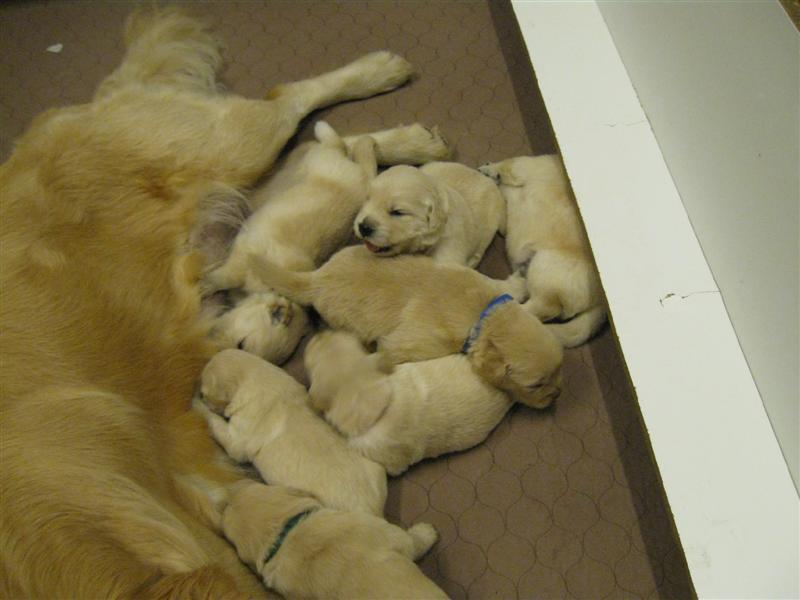 Above Day 16 eyes open barking and walking already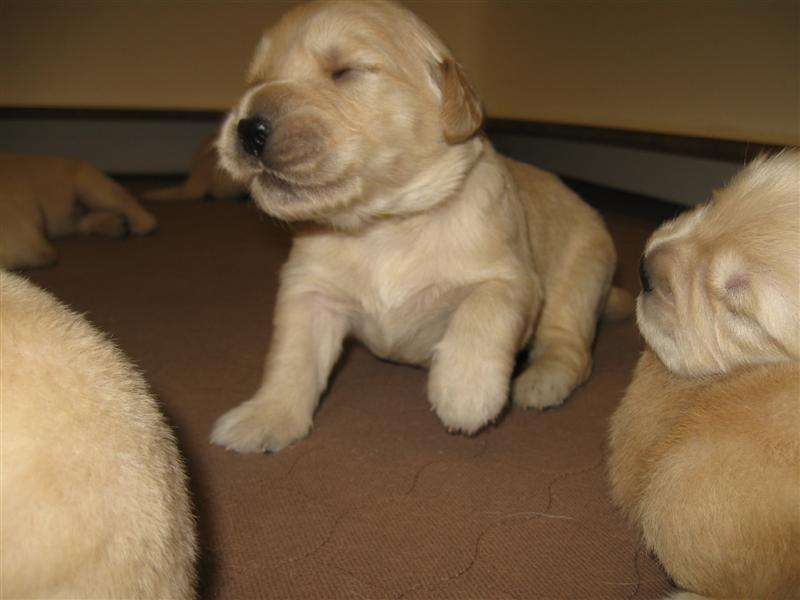 Starting to walk already at 12 days old...these pups are strong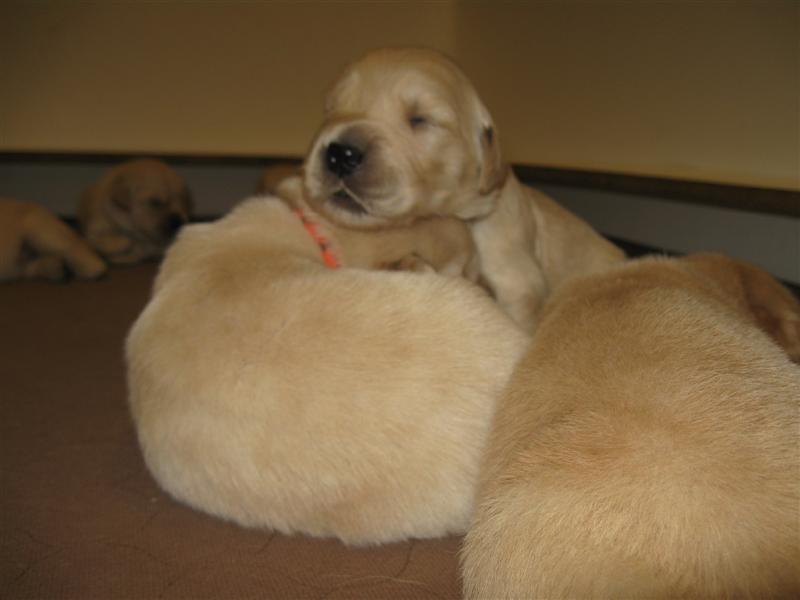 Above beautiful Shape head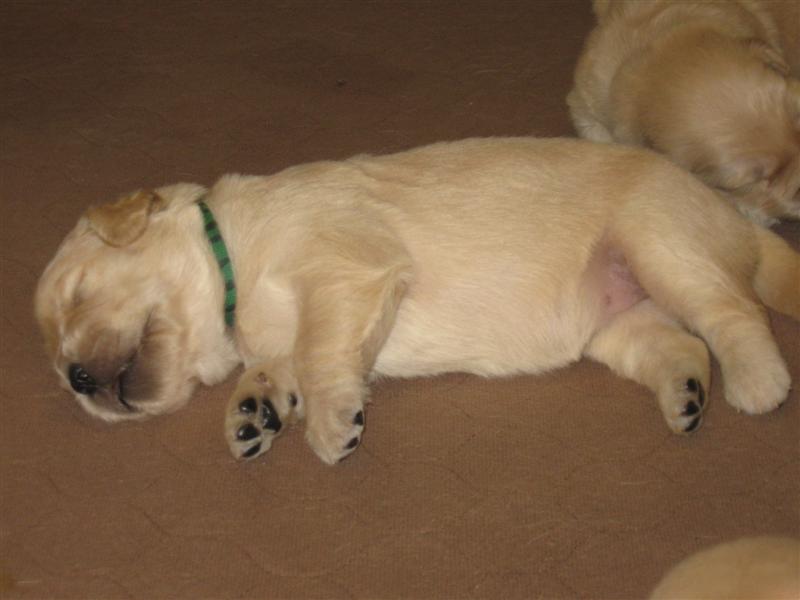 Above Greenstripe Girl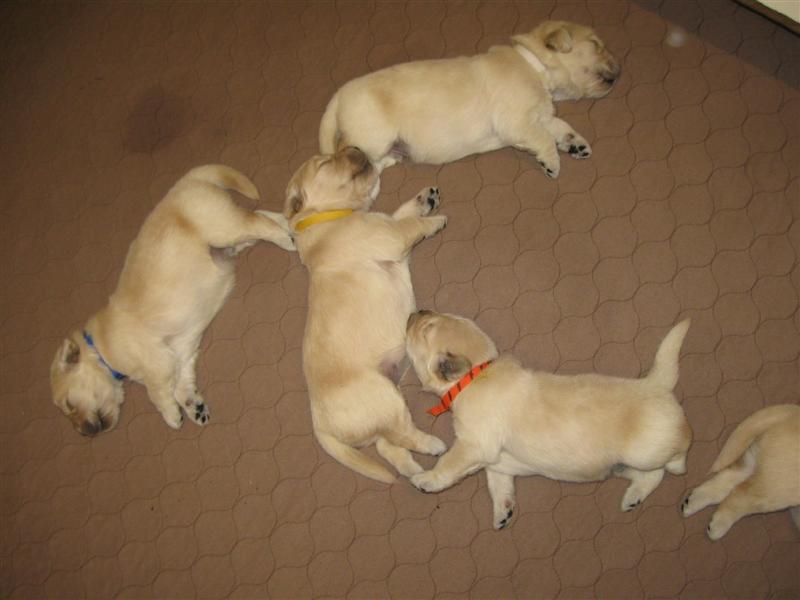 above 3 boys with Miss Yellow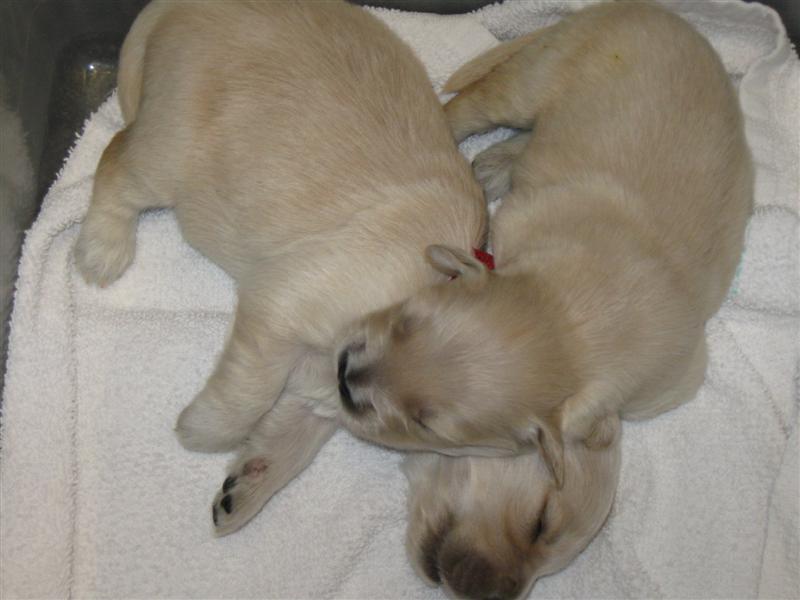 Above Red Girl and No Collar Girl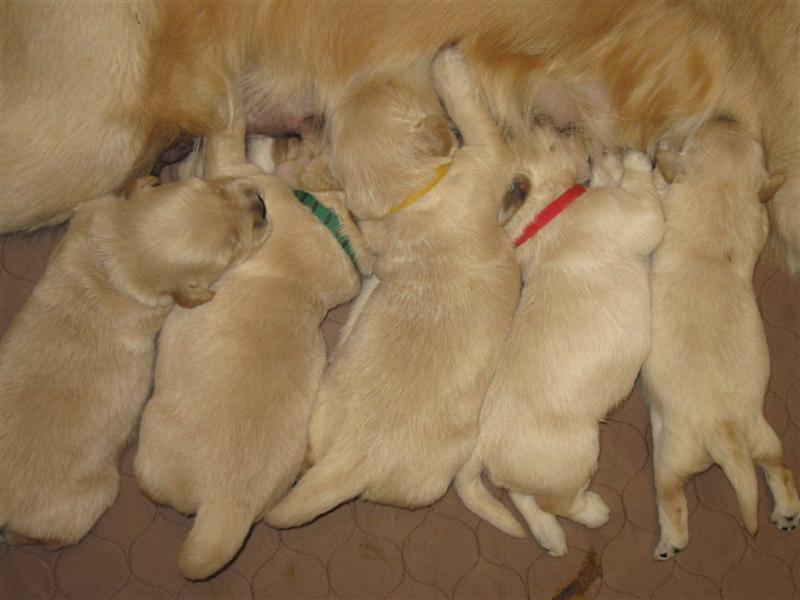 Above The 5 Girls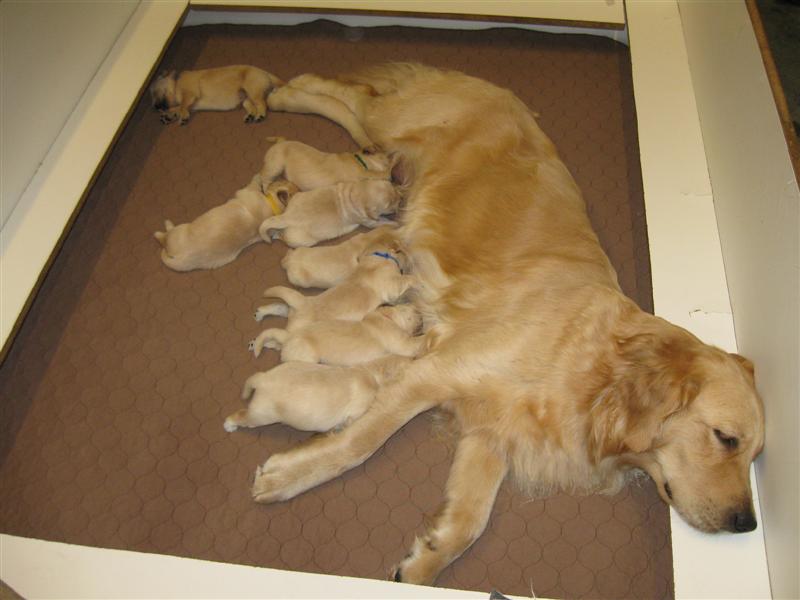 above 12 days old Gabby being a wonderful Mom
While Visions of Sugar Plums Danced in there heads..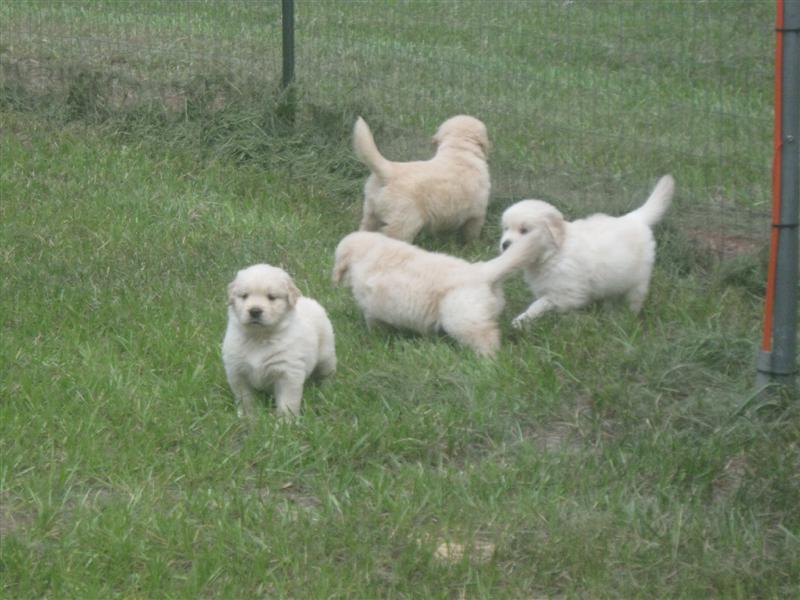 Above Miss Red 9 days old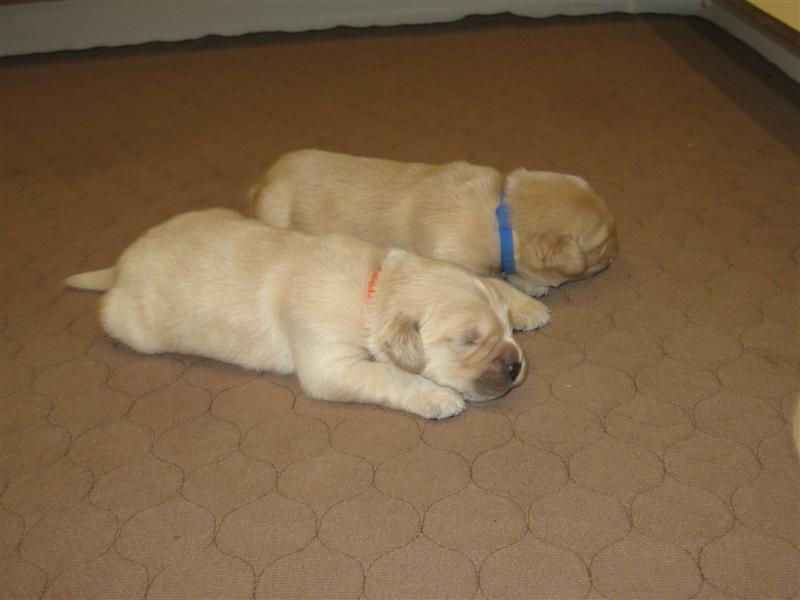 Above Mr. Orange and Miss Blue 9 days old
1 week old above 2 of the boys with Milk Hang overs..:)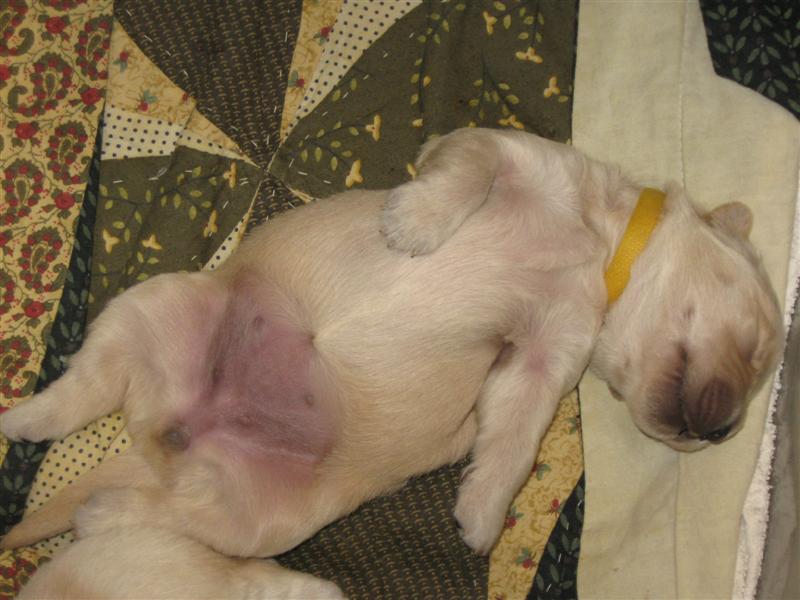 Day 7 above little Yellow girl has a full belly of Milk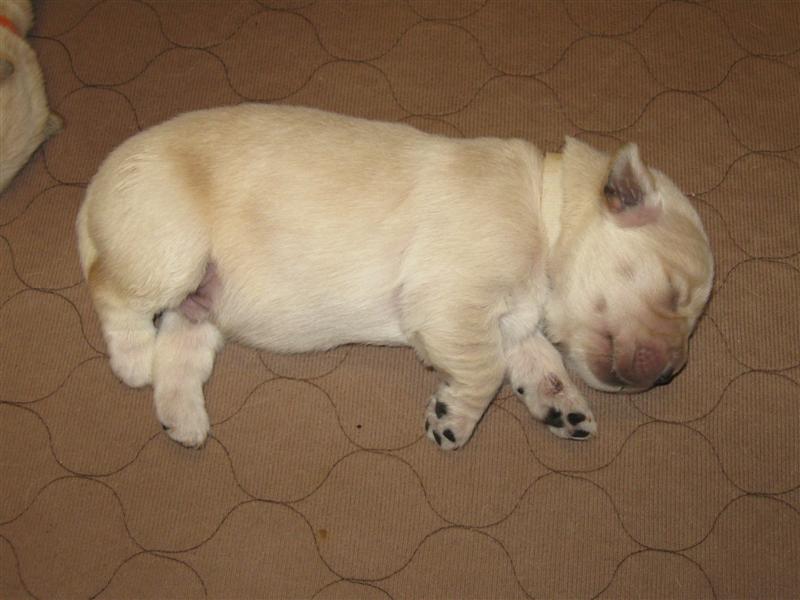 Above White Boy 5 days old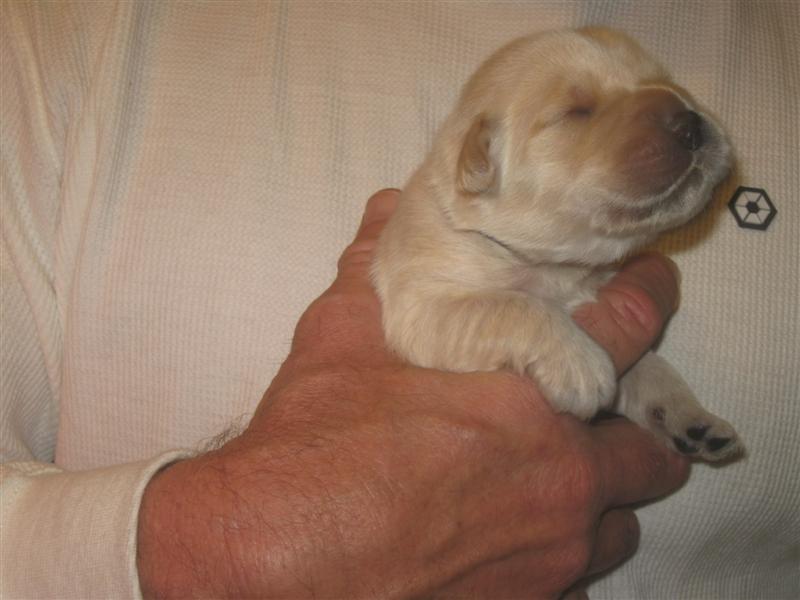 Above Blue Stripe Boy just 5 days old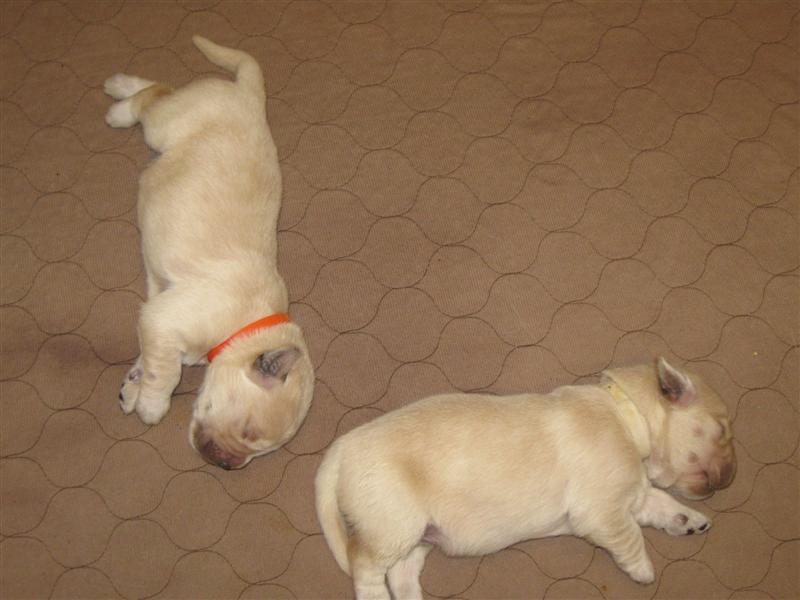 Above 2 of the 3 boys Orange Boy and White Boy just 5 days old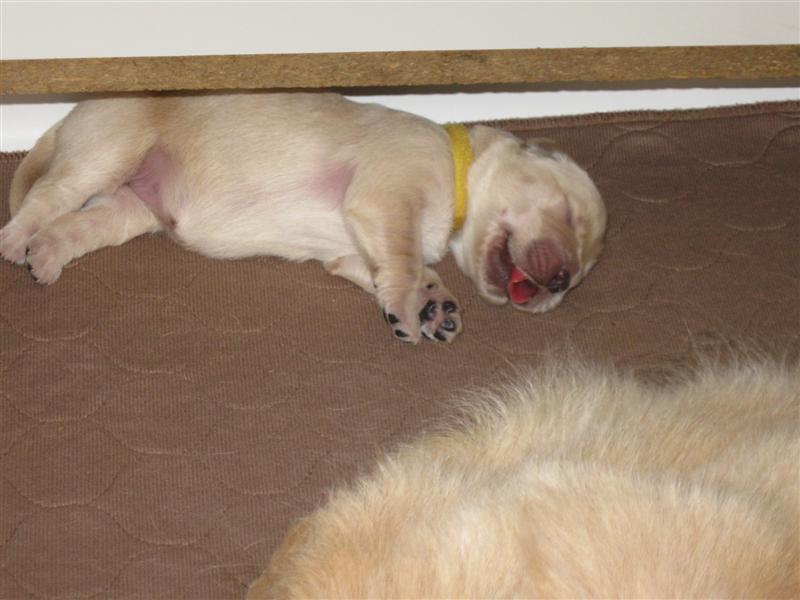 above day 4 Yellow girl has the giggles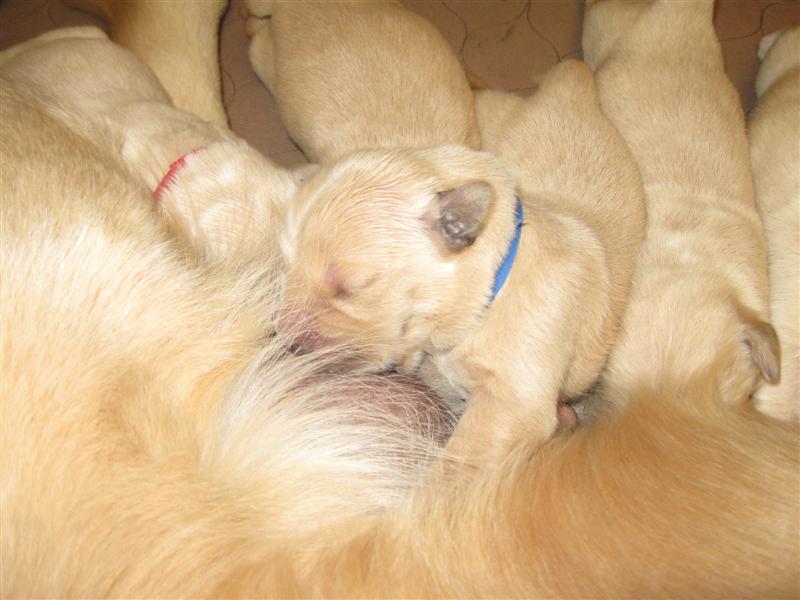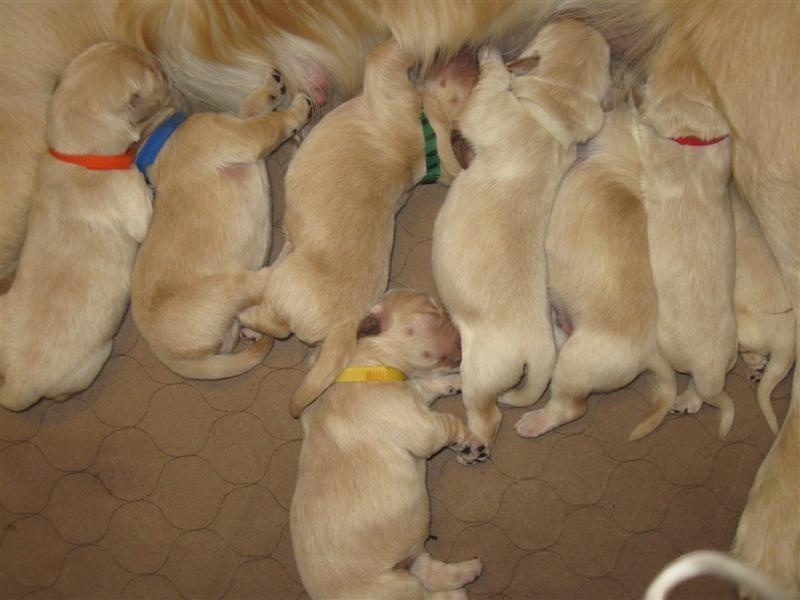 Gabby /Leo Pups adorable day 2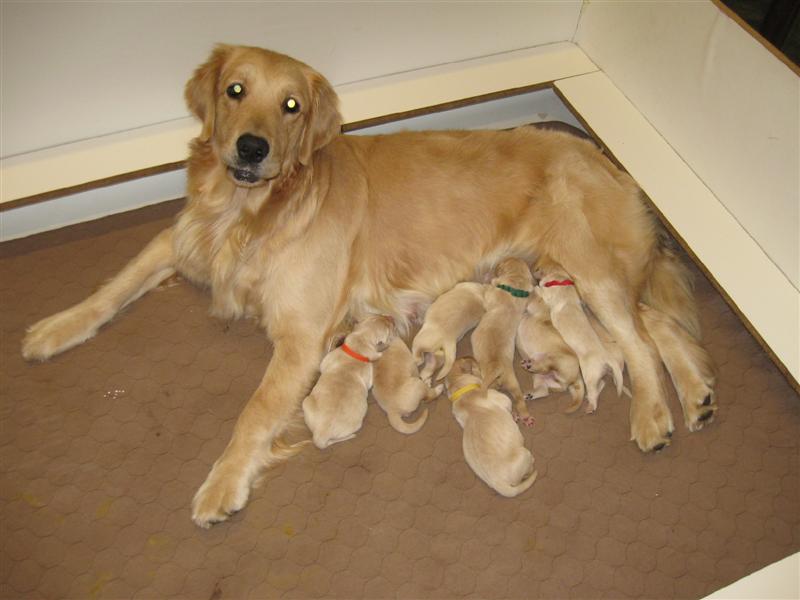 Gabby day 2 Puppies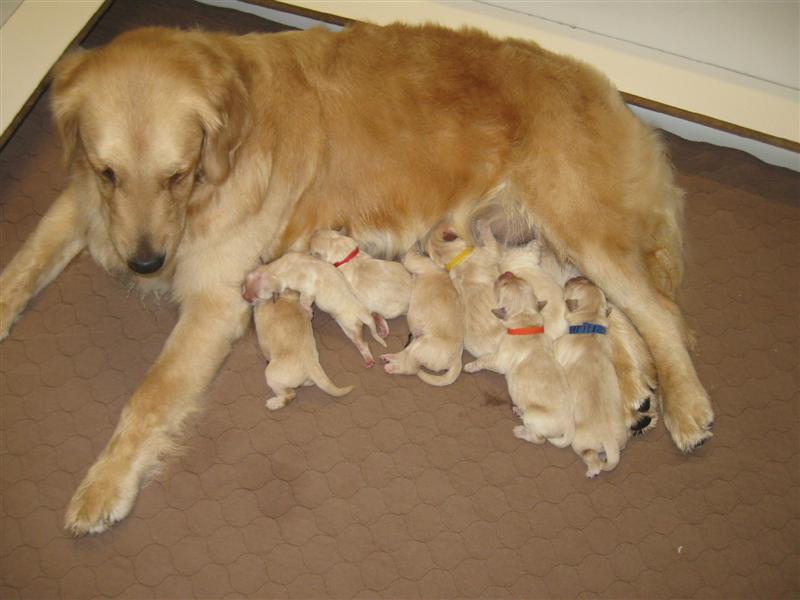 Please fill out my online puppy application hit the submit button at very bottom of
Application when complete... This will be a Beautiful litter with All health OFA Clearances on Both Champion parents
View my breedings page to view Gabby Ch Wonderlands Muttering Fool and the sire
Leo Ch Summits The Titanic.. View Leo winning the sporting group last week
at the Dog show Championship televised by Purina Pro Plan.
Below CH Wonderlands Muttering Fool ( Gabby)
very pregnant and still looking so very pretty
check back on July 28 th for new born Puppies pictures ..update new born pictures above.
PAST LITTERS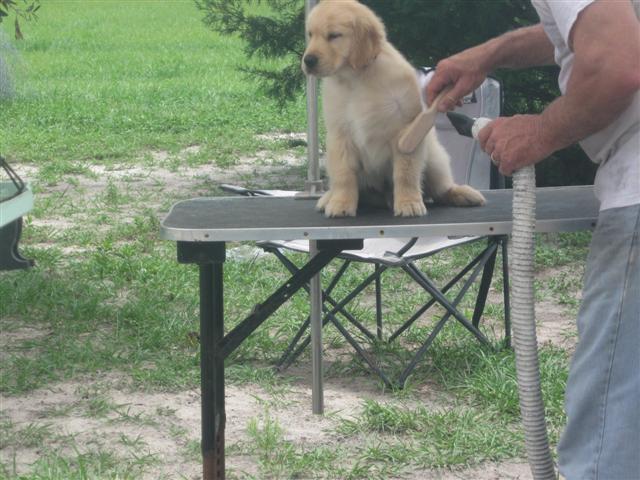 (Above )Yellow Boy on the grooming table looking Spiffy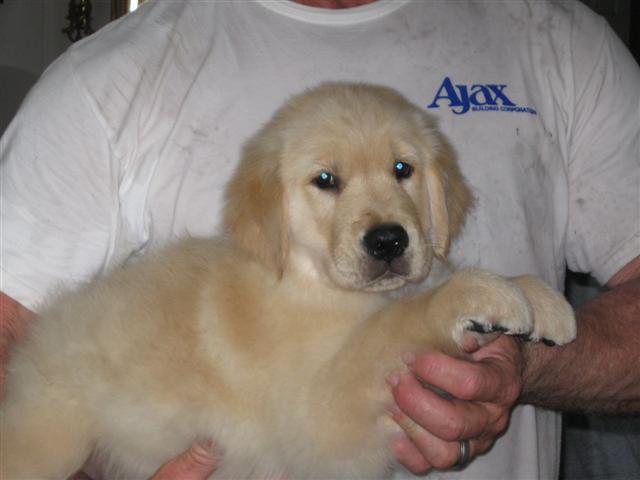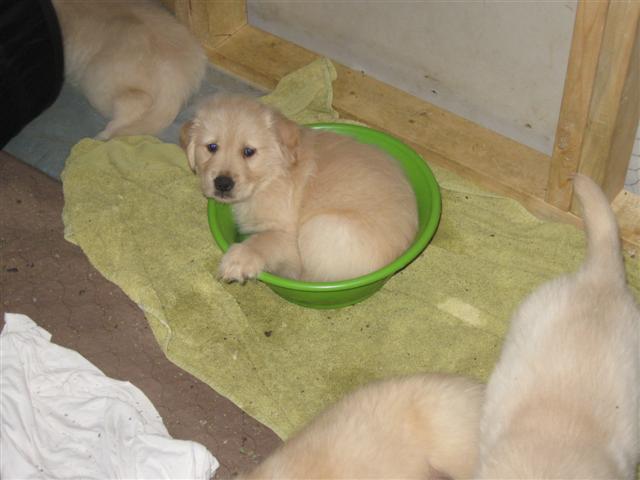 Puppies are 8 weeks below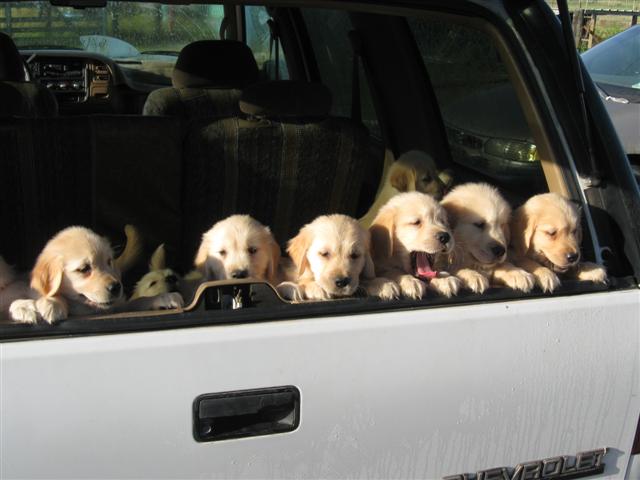 ON THE WAY TO VET FOR THERE FIRST SET OF SHOTS
Below 7 weeks first time outside to Play for a bit in there puppy Play pen. They luv it:)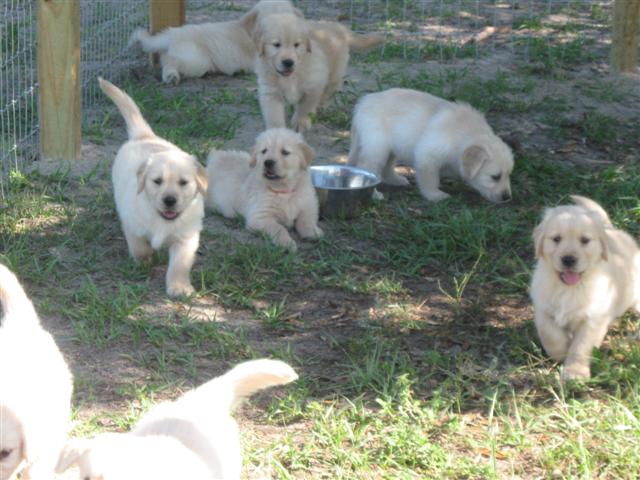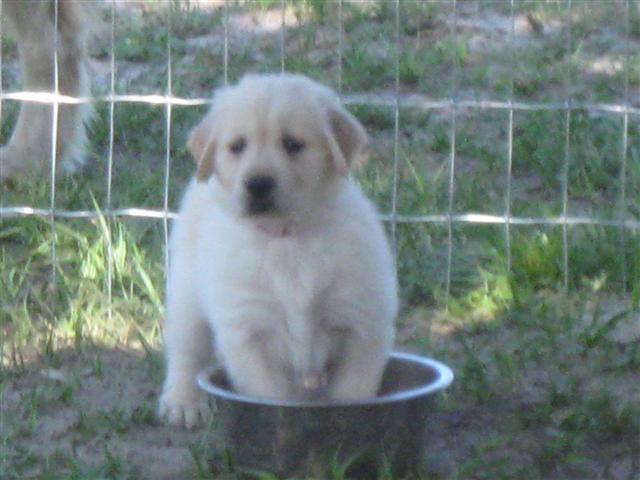 Above little Red girl in water bowl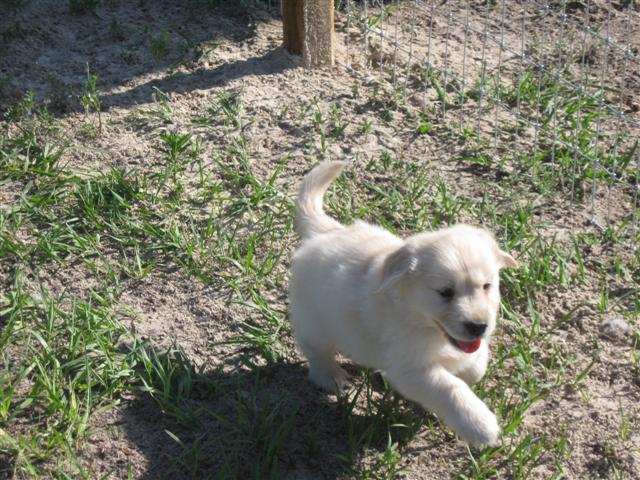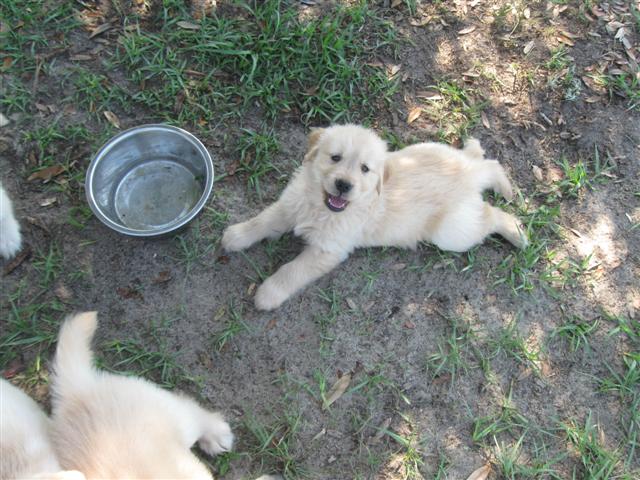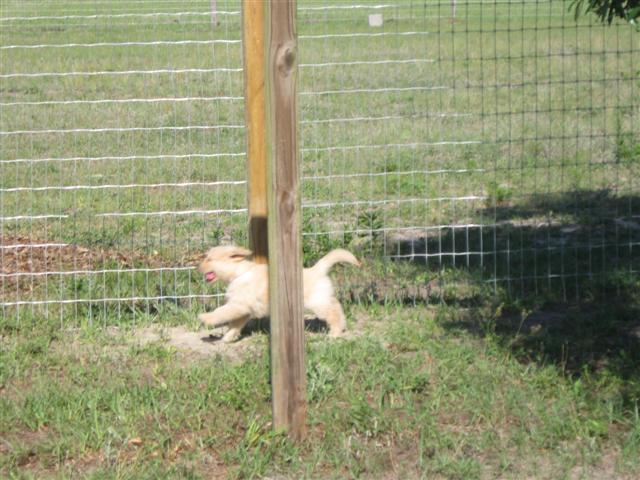 WEEEEE luv to run and play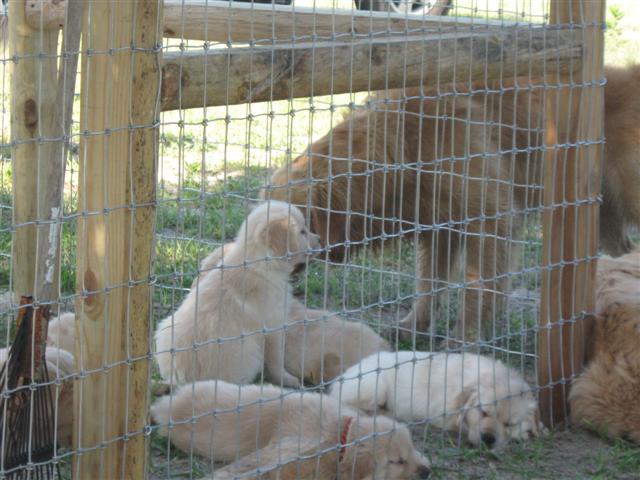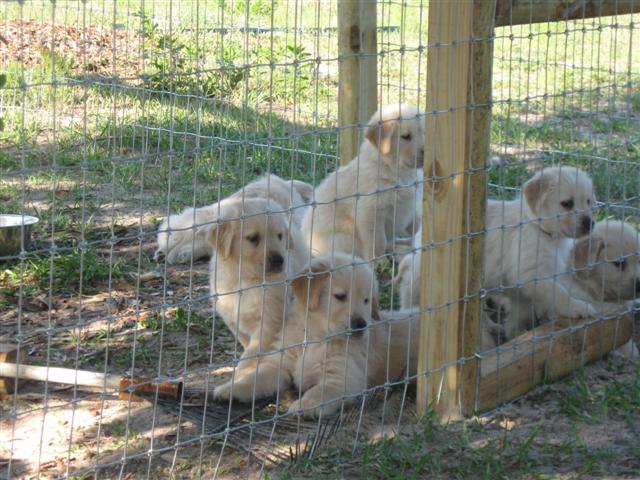 Pups are 7 weeks old now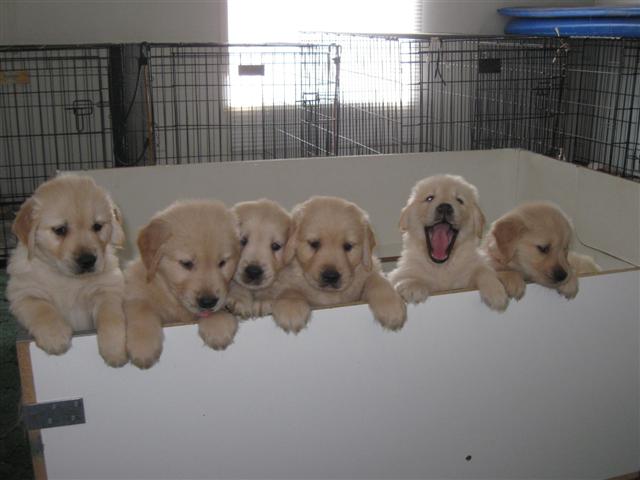 Above 7 weeks old in whelping box while mom cleans puppy pen :)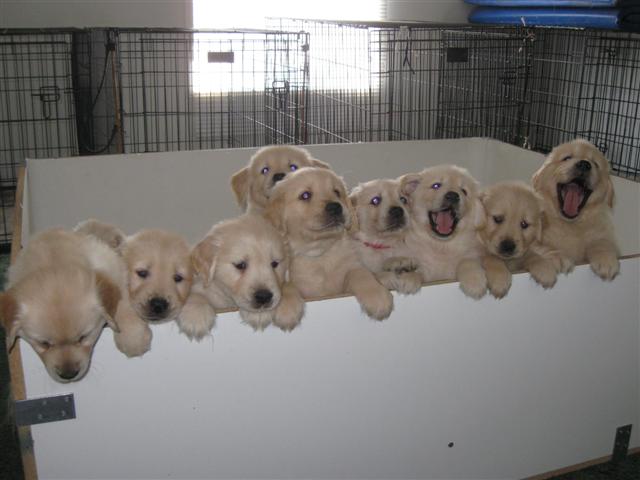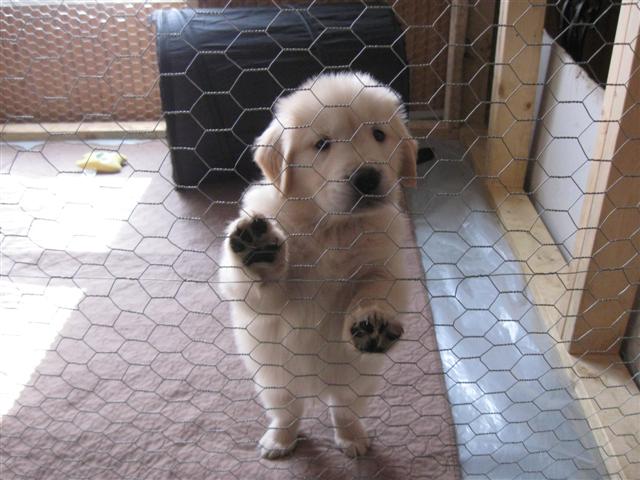 Above first one back in puppy play pen
( Hey where is everybody.)
Below pups Just turn 6 weeks old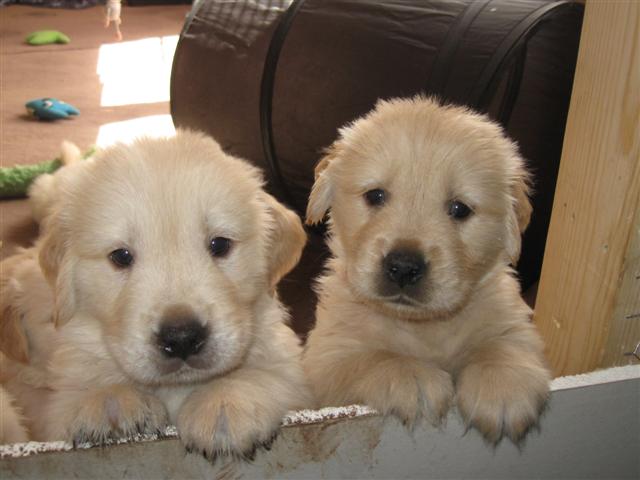 above Red stripe boy left and Orange Zebra girl Right
above girl left orange boy right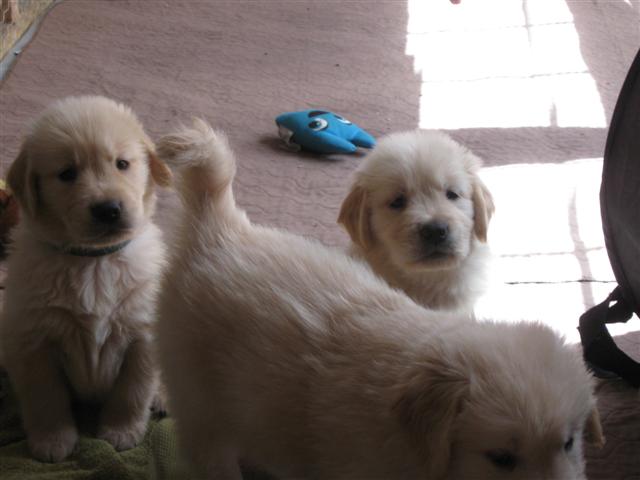 above such Beautiful pups at 6 weeks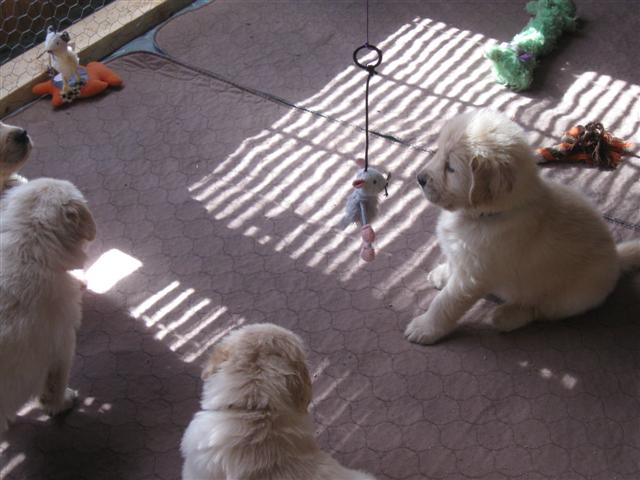 (Above ) Thats no Bird
Below the 4 girls at 5 weeks old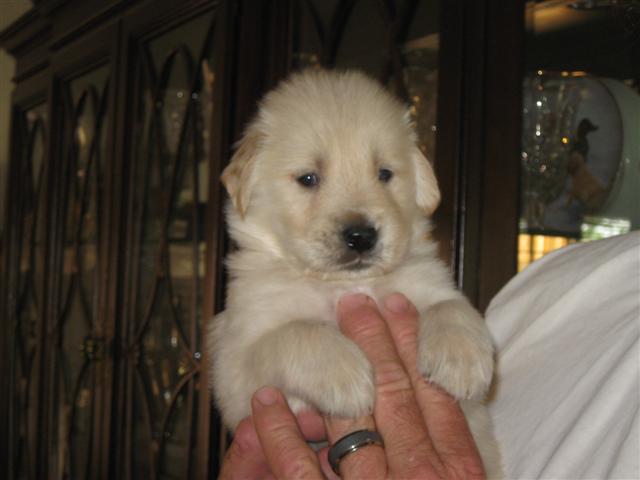 No Collar girl ( above)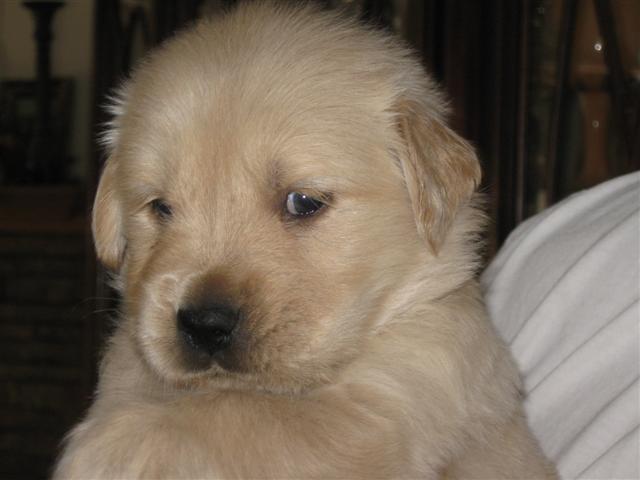 Orange Stripe Girl ( above)
Red Girl ( Above)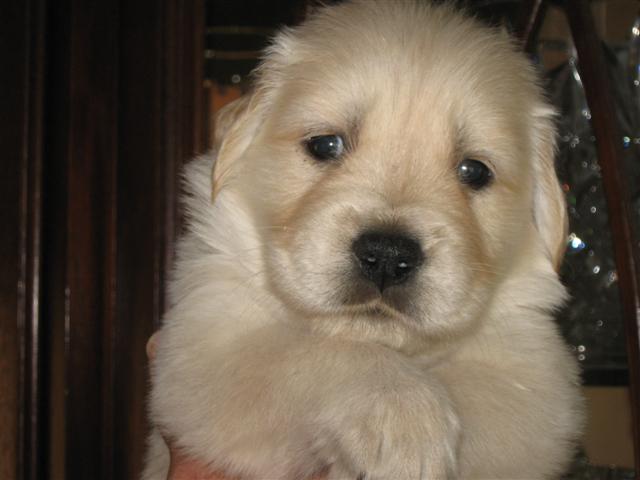 Red Girl ( Above)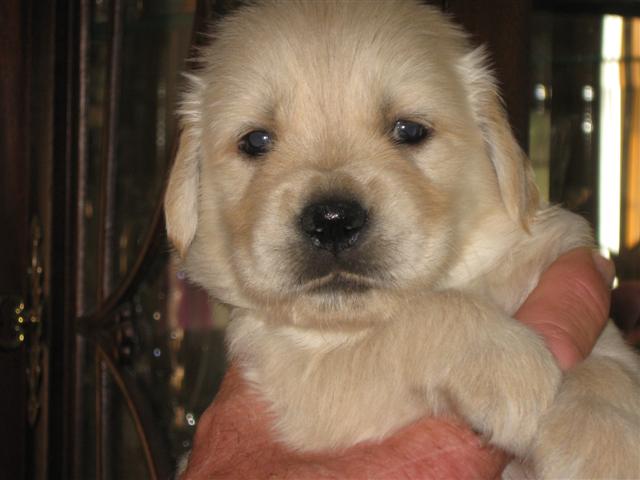 Zebra Girl ( Above)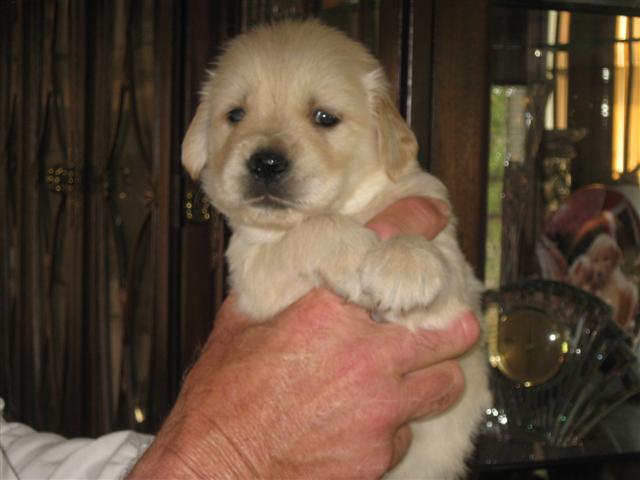 Zebra Girl ( Above)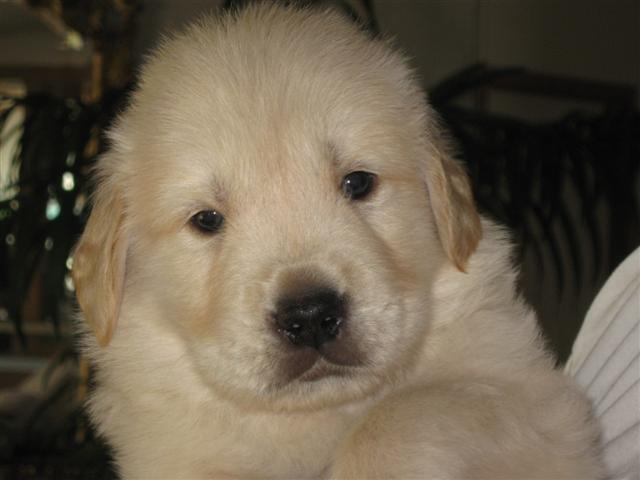 Yellow Stripe Boy ( Above)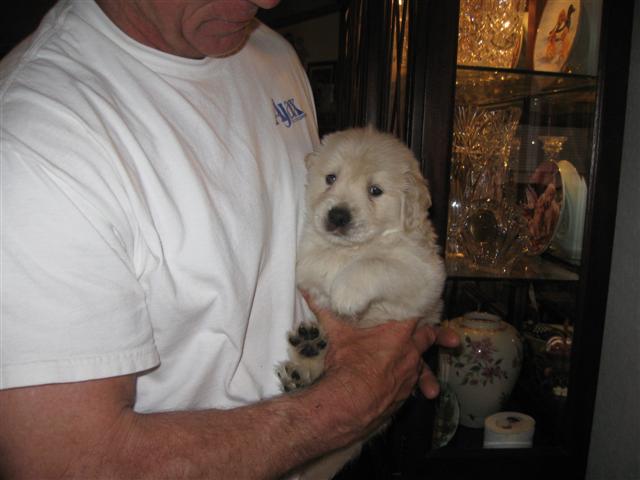 Red Stripe Boy Above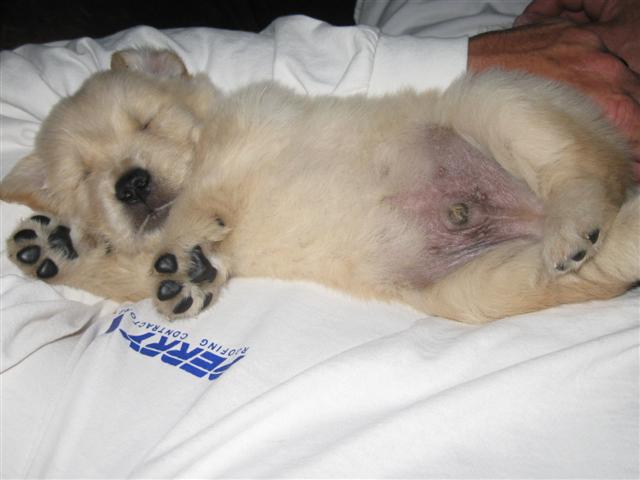 Fast asleep in Daddys Arms 4 and a half weeks old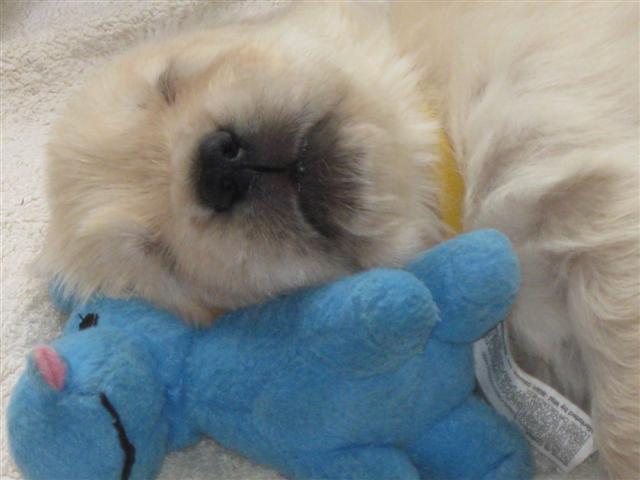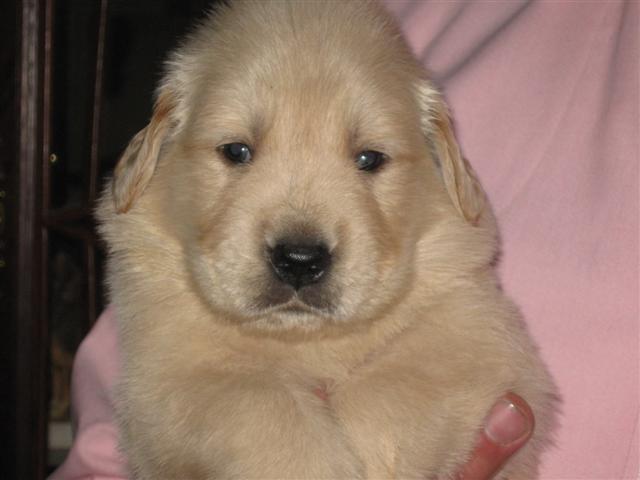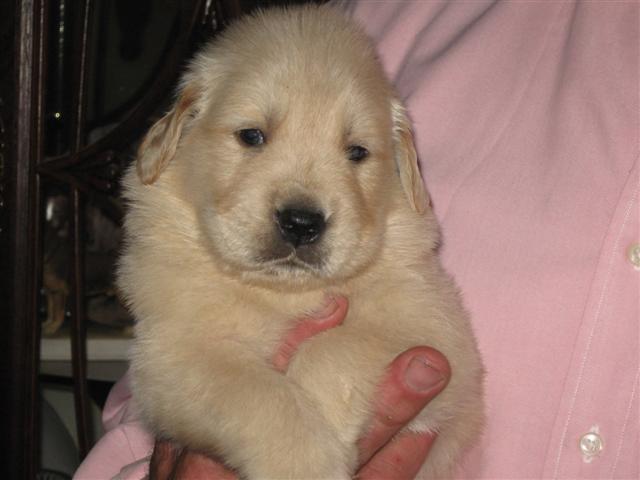 Pups luv there playpen Daddy made 4 weeks old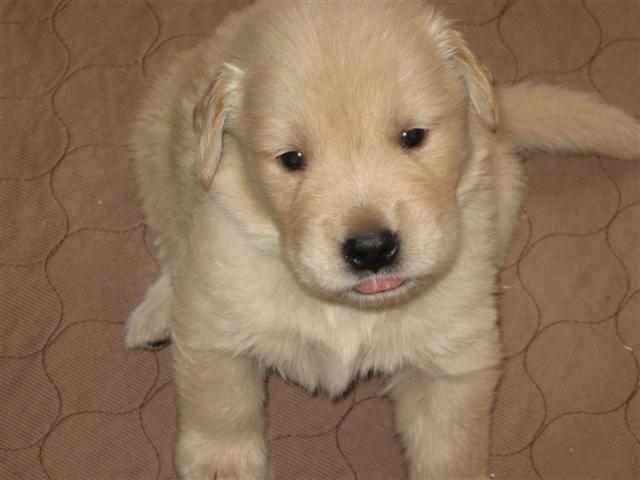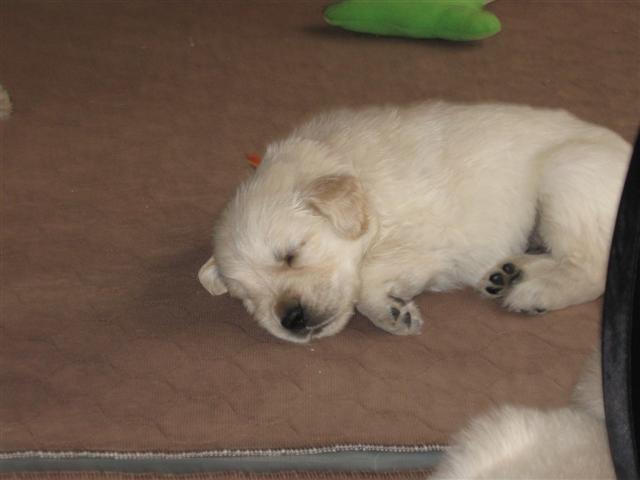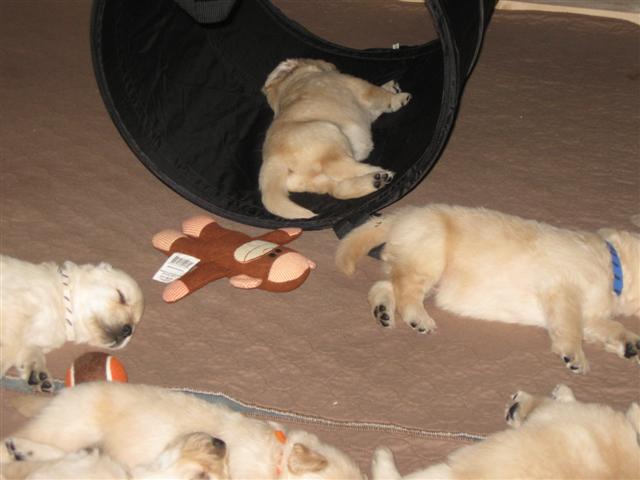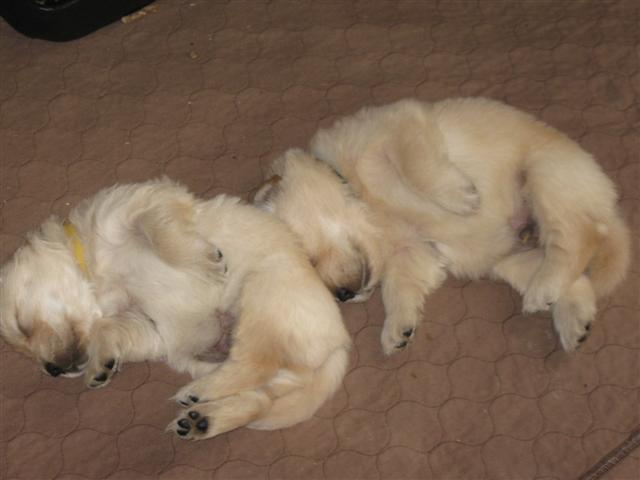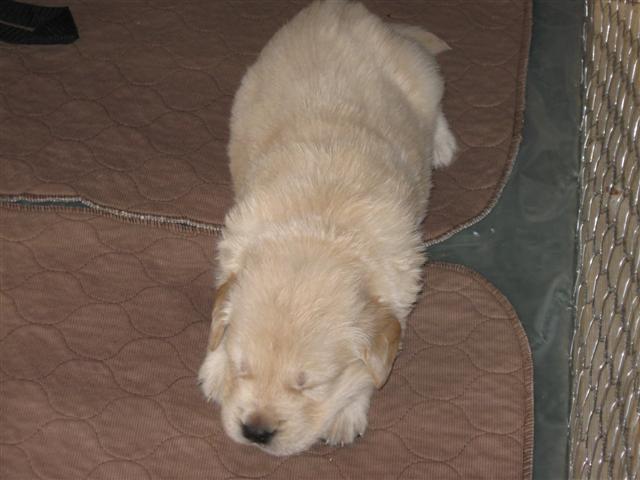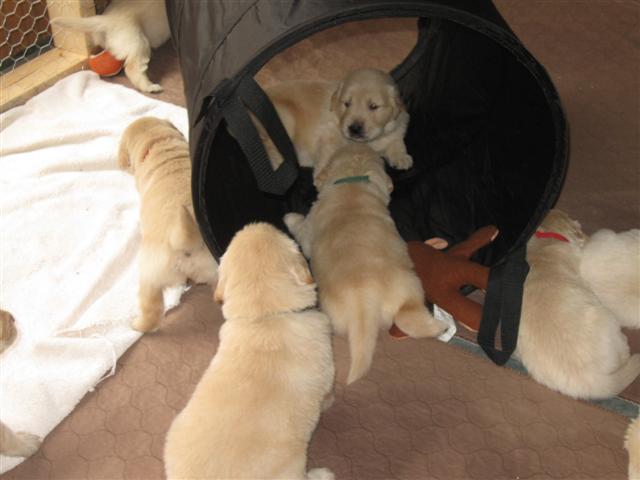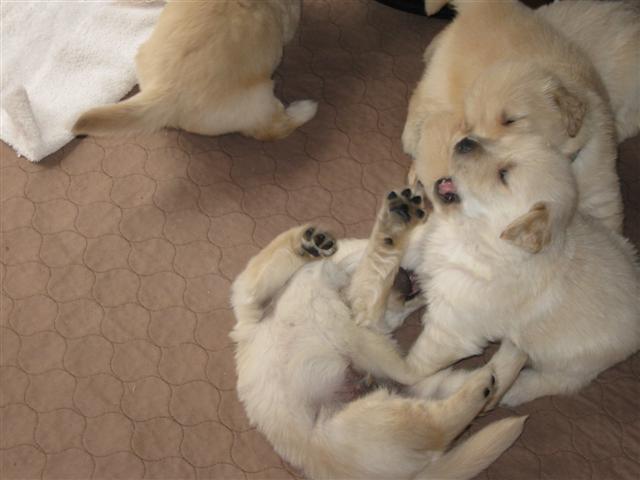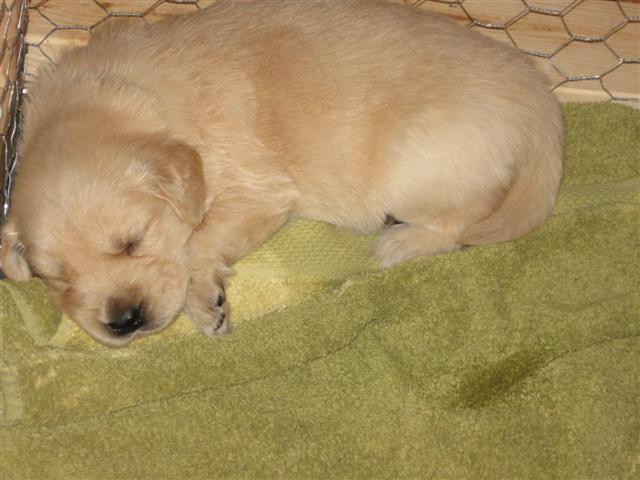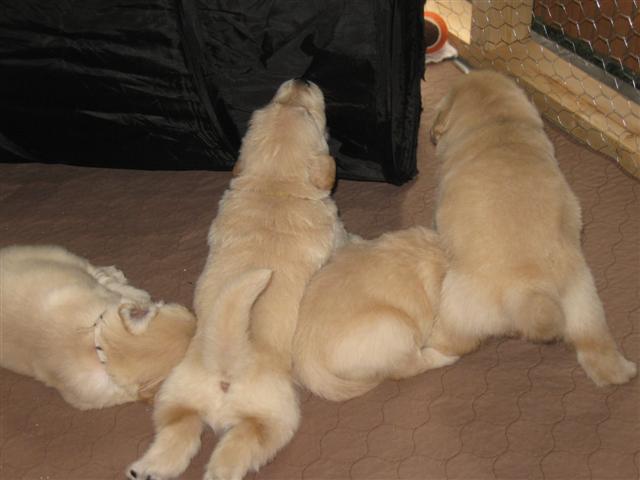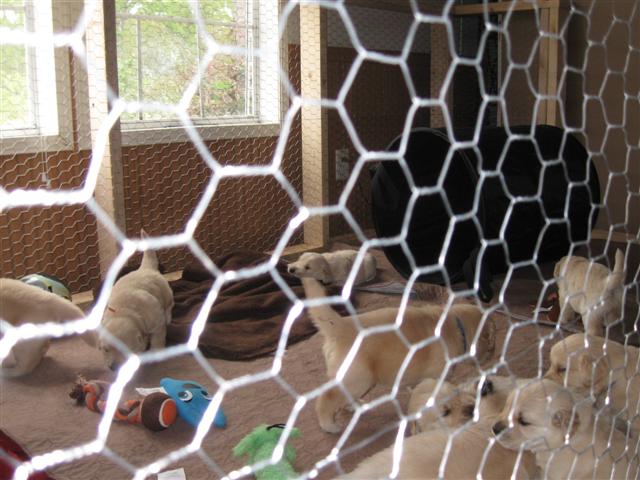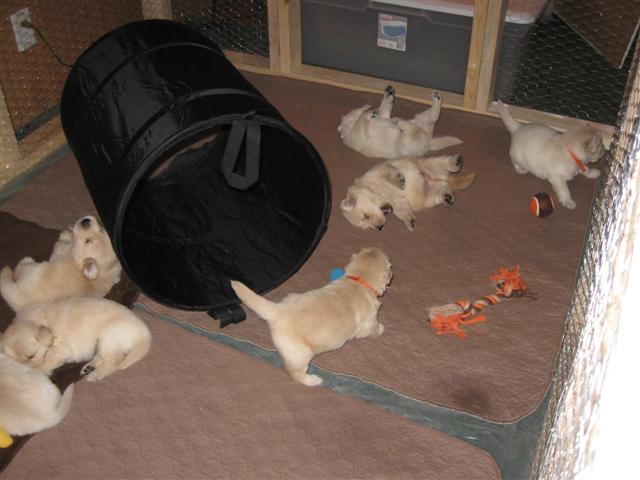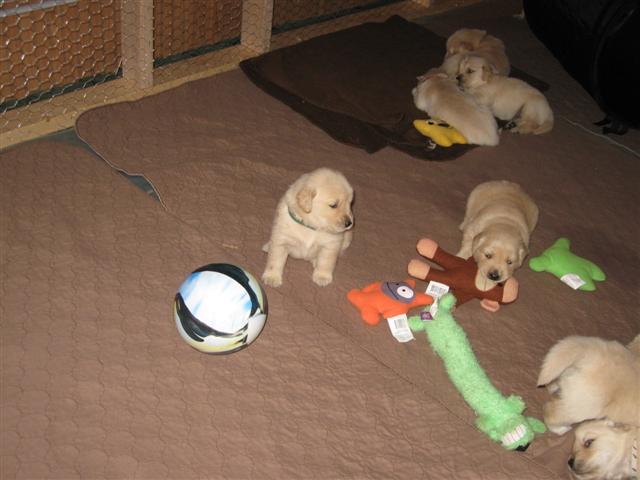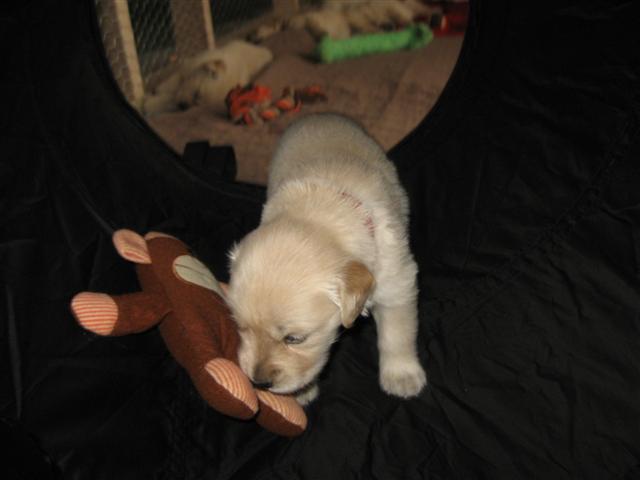 Red Girl Tunnel of Luv this is cool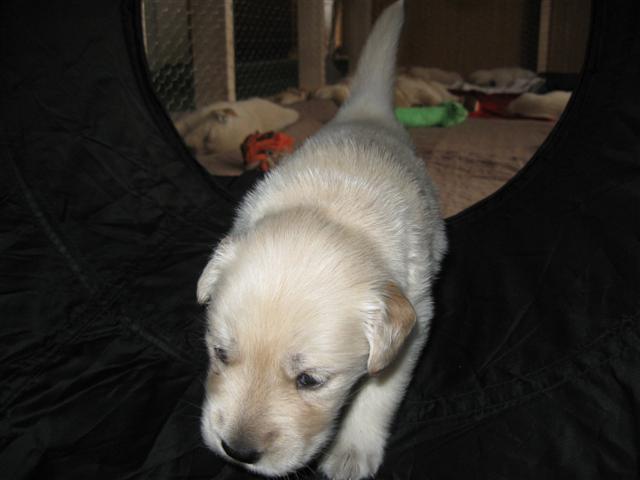 (Above) little girl passes thru tunnel
( Below) Our son Troy and his his buddy Nick check out the pups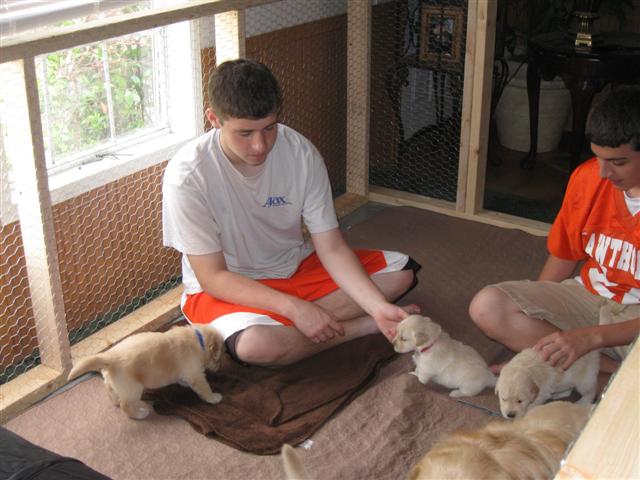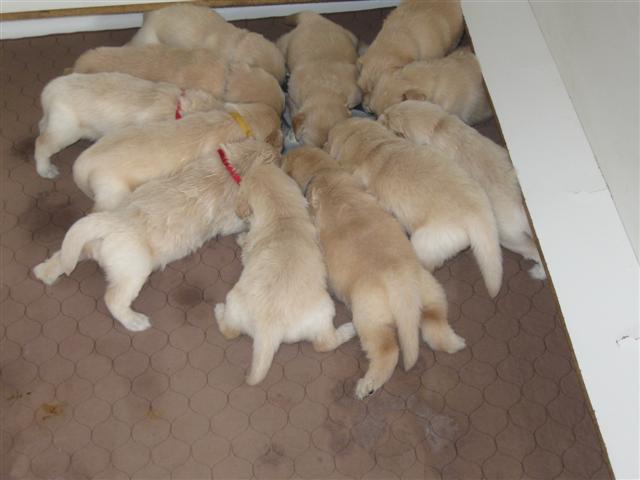 BIG MILK MESS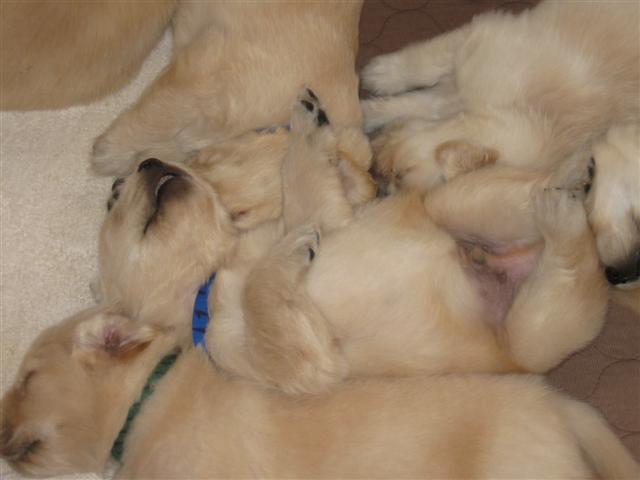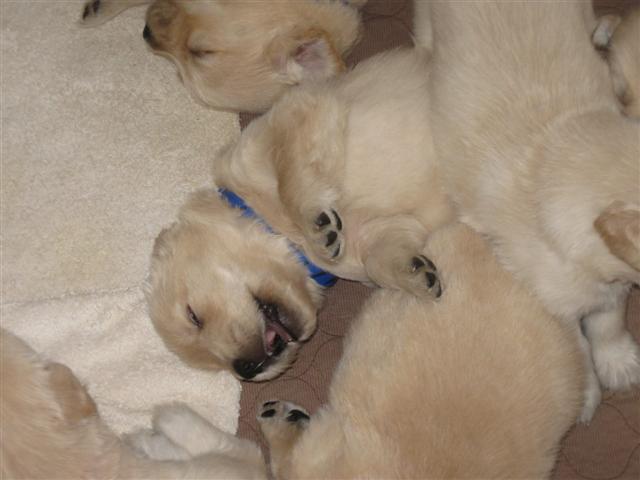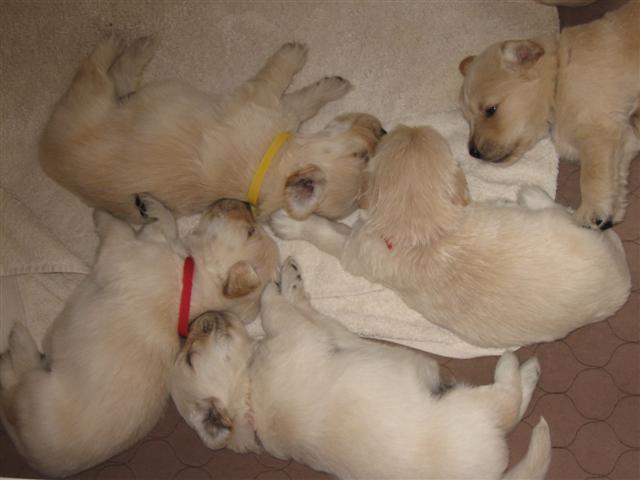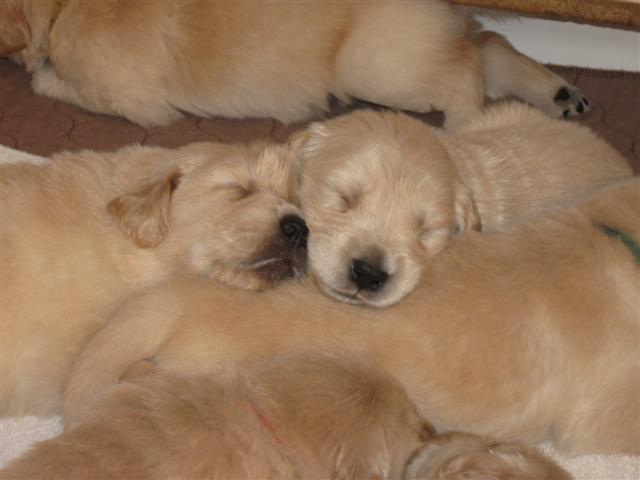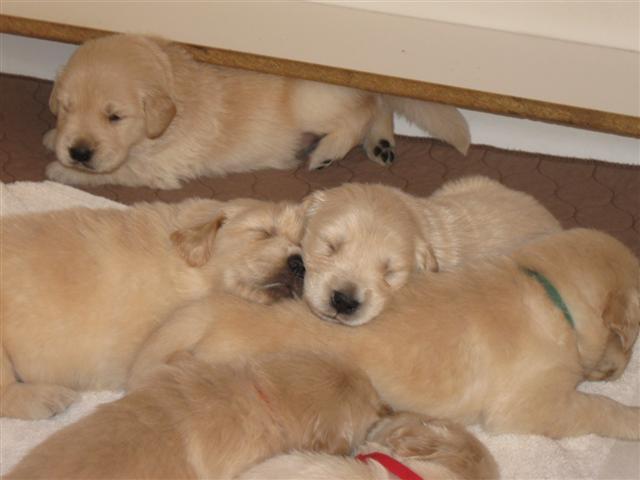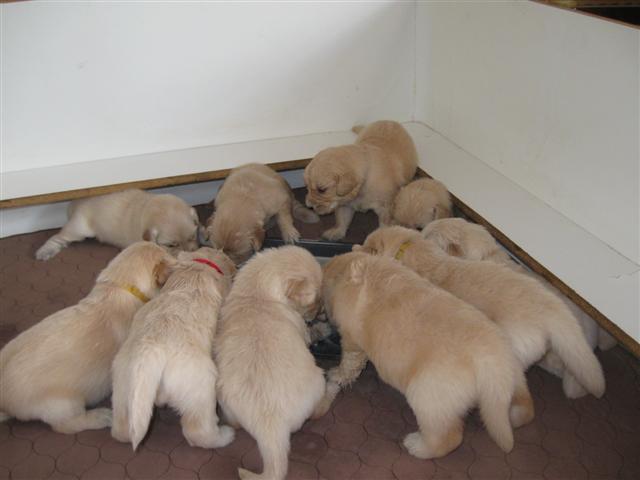 That was great time to lick each others face for leftovers :)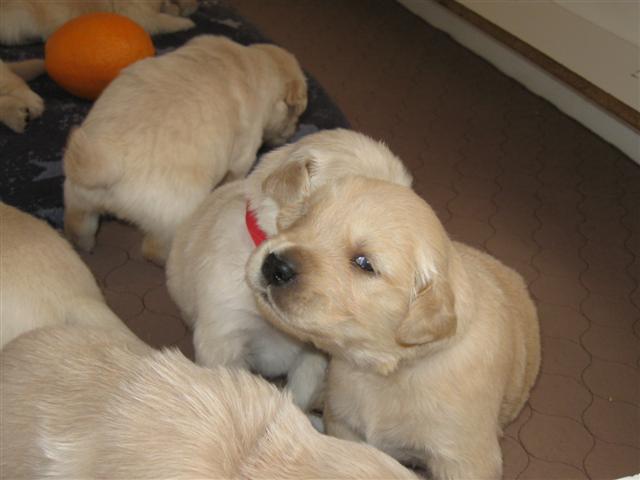 Red girl whispers in her brothers ear :)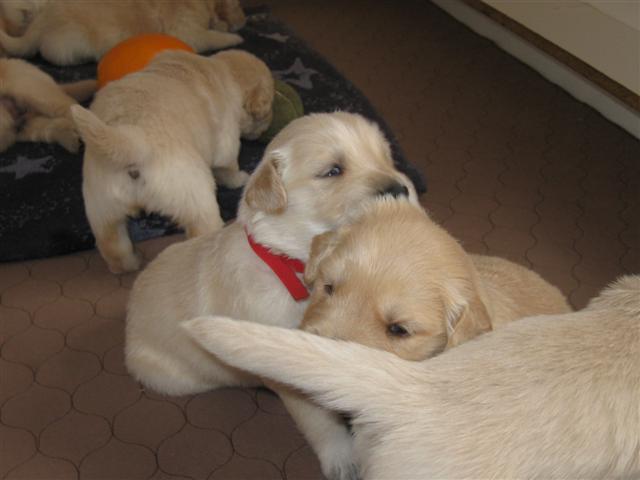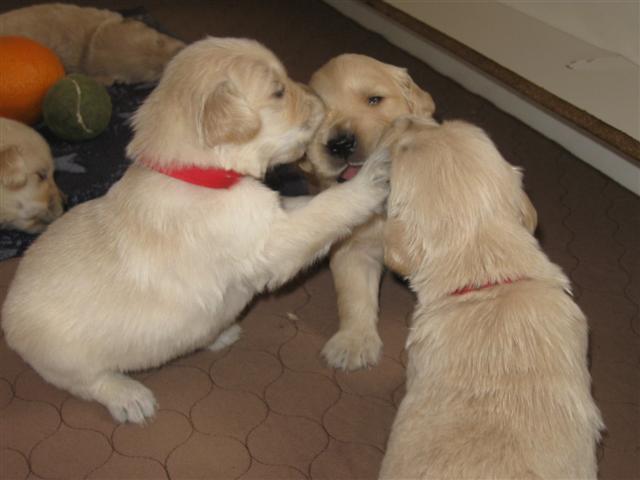 playtime 3 weeks old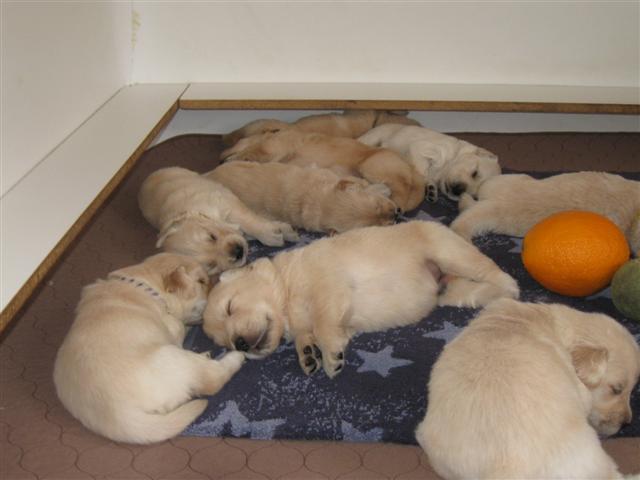 Full bellys after lunch now its nap time.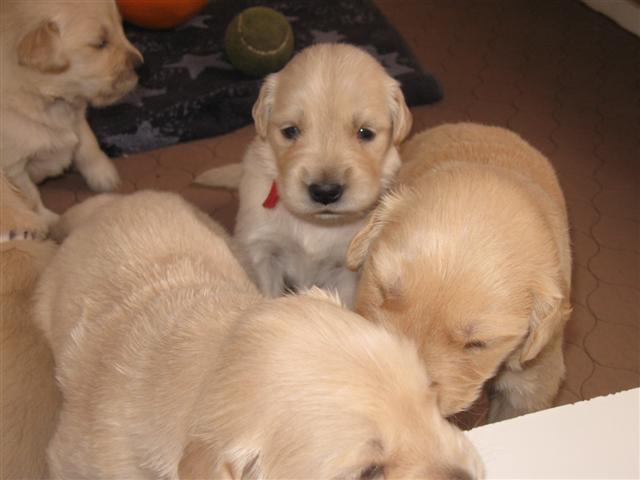 Above Little Red Girl 3 weeks old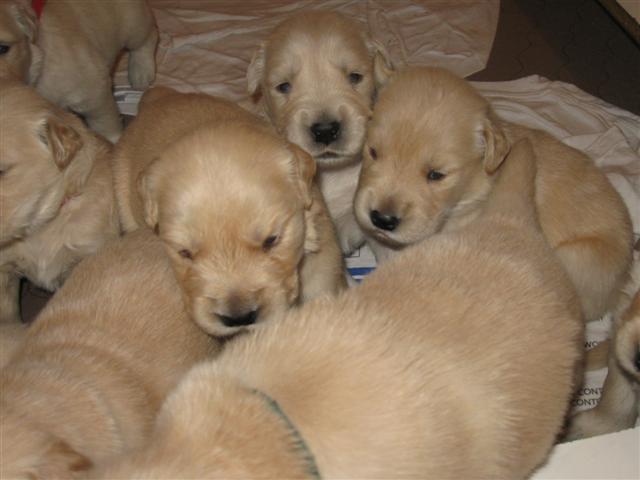 3 weeks old what beautiful shape faces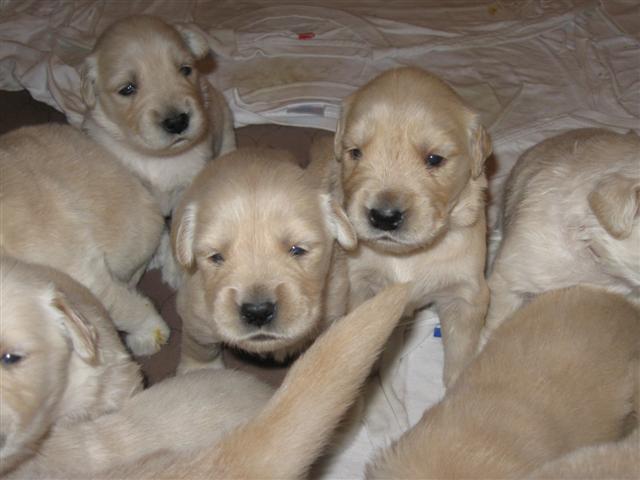 3 weeks old getting cleaned up after there first taste of puppy food yummy and messy .
( Below ) Oh boy what a milk hangover I have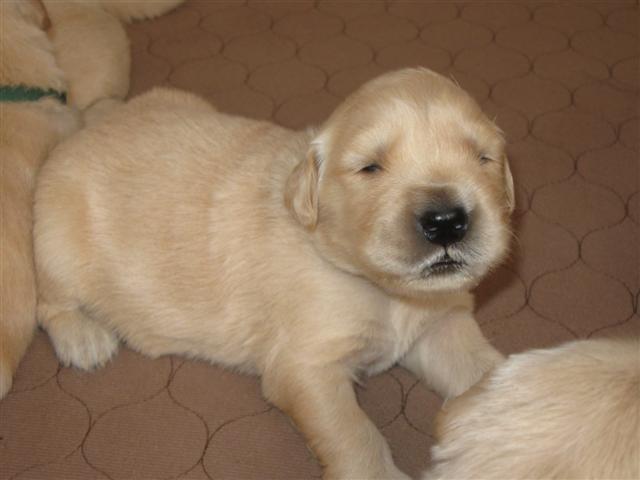 JUST WAKING UP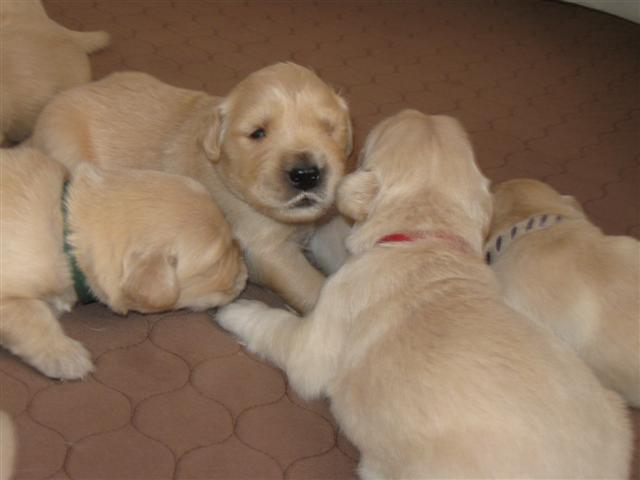 Day 17 below how cute are they :)
2 of the girls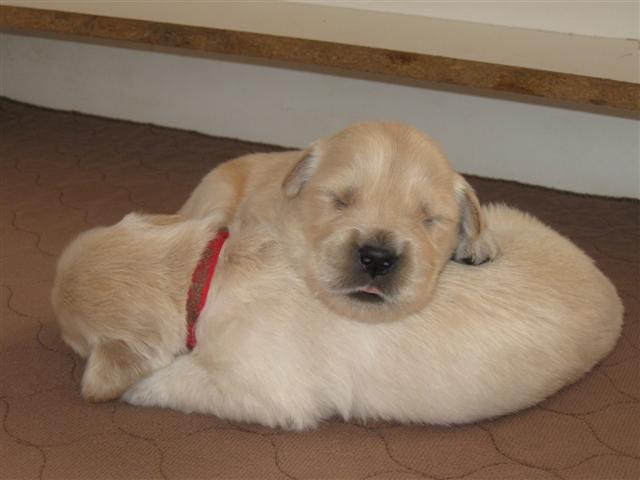 Below 3 boys 1 orange girl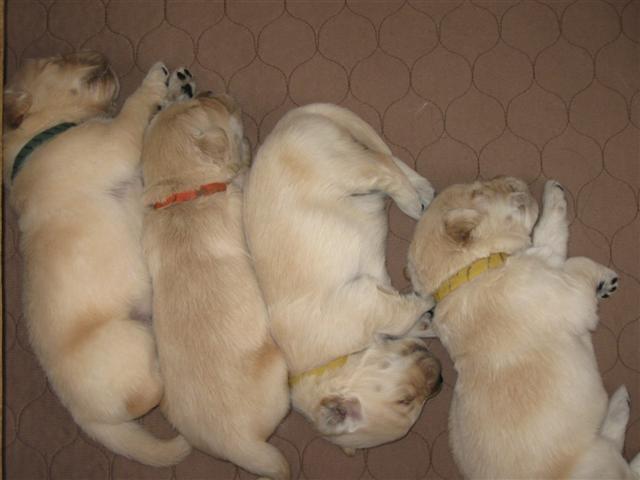 below 2 boys snug as a bug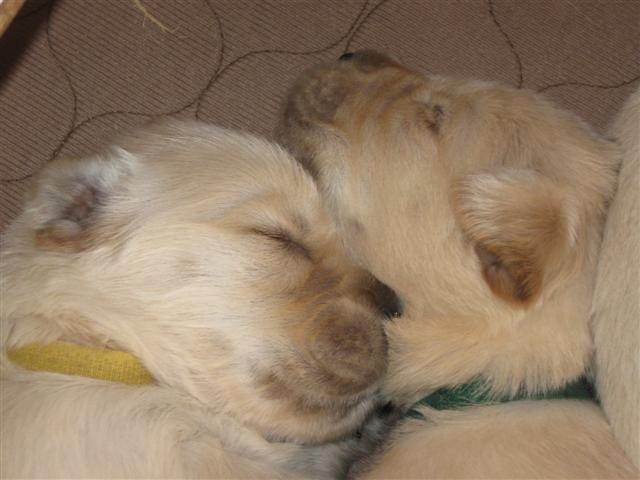 Below Day 16 here are 6 of the 8 boys getting a snack from Mom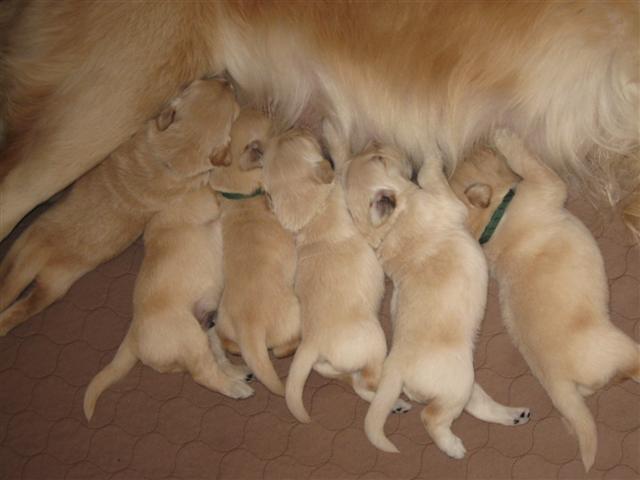 Day 10 pups are doing great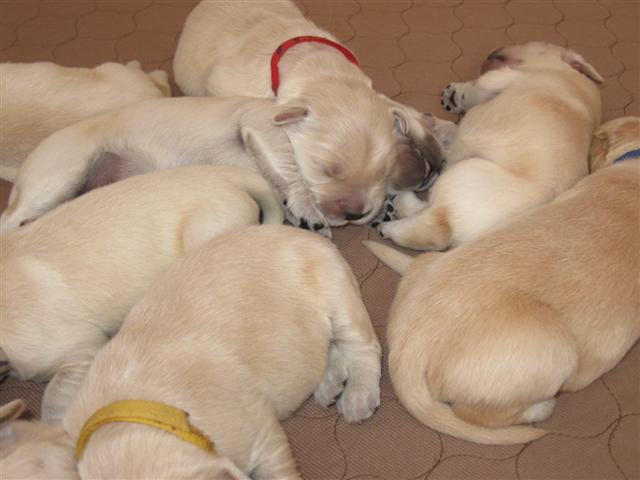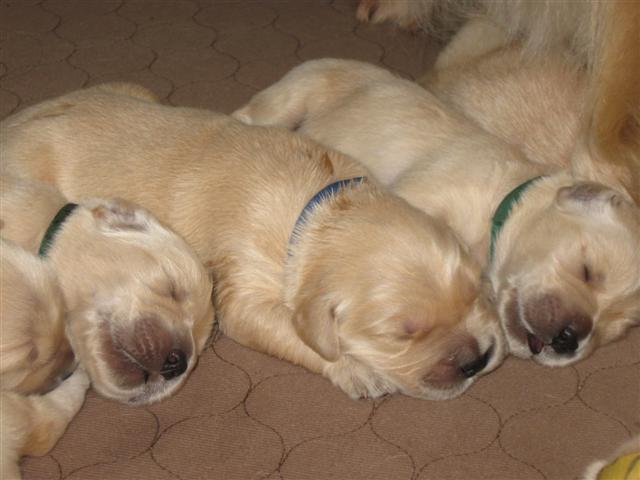 10 days old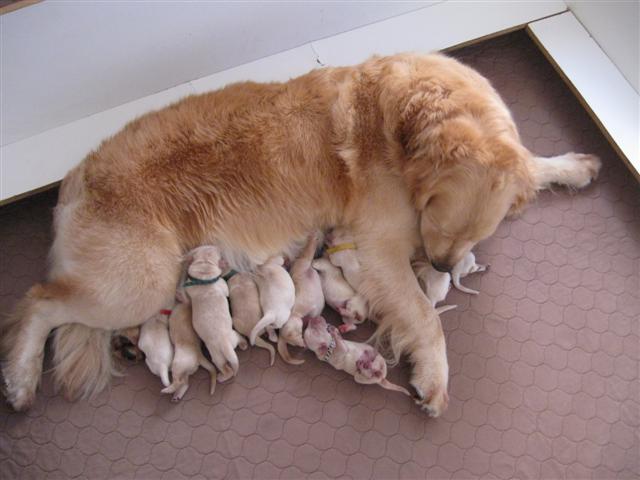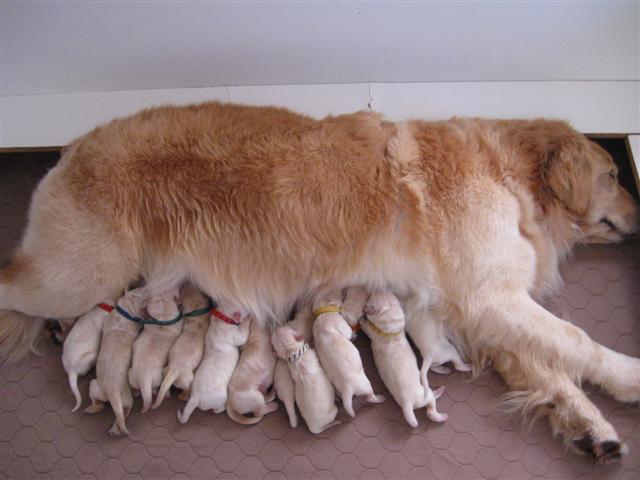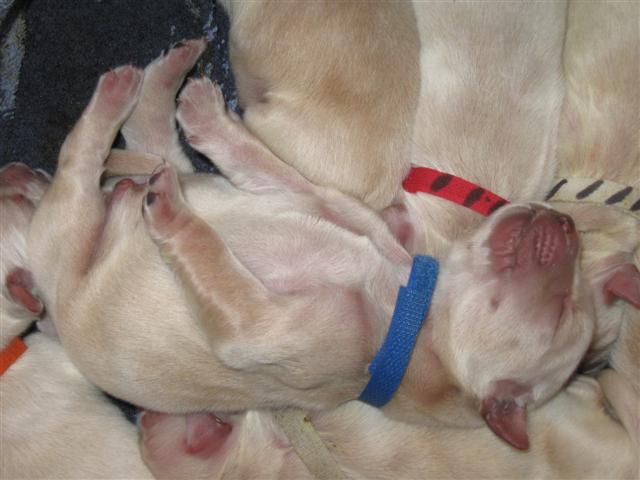 AHHHH Life Is Good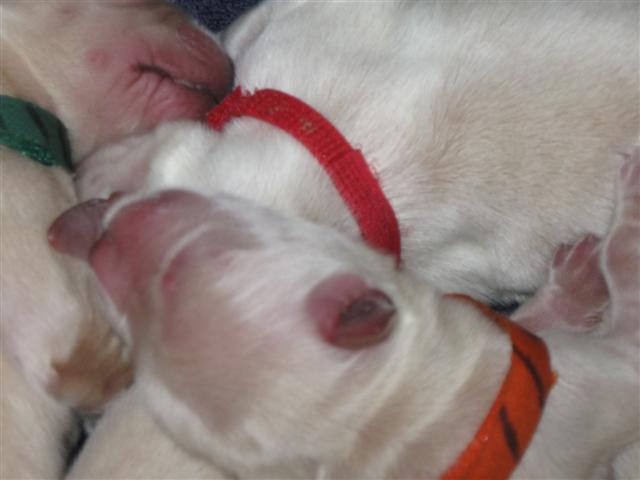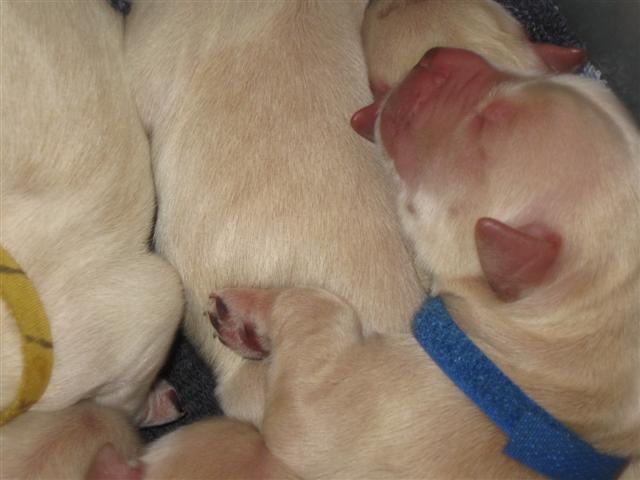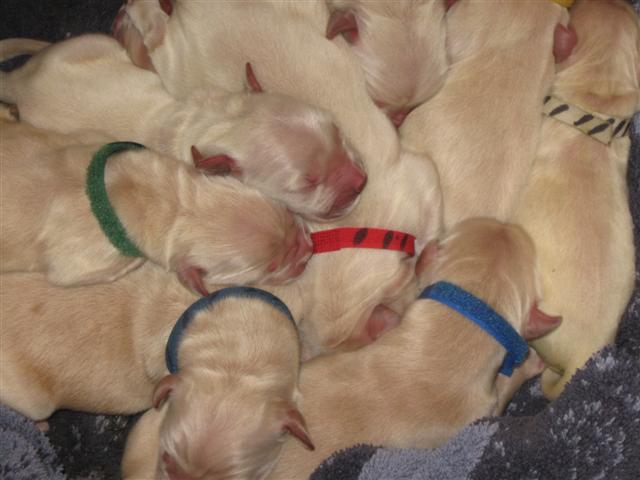 Day 1 Sweet babies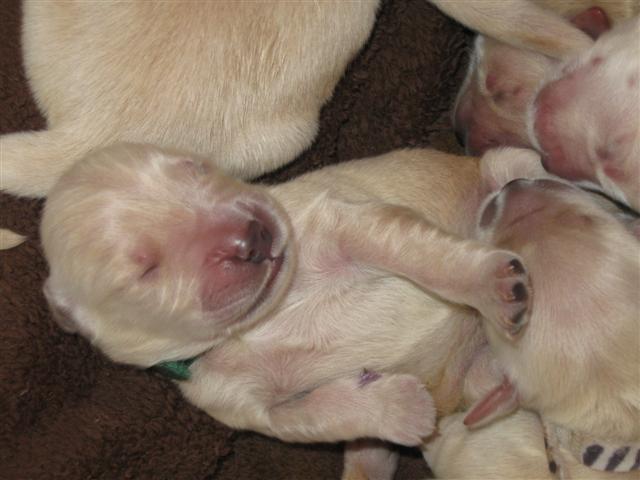 Day 4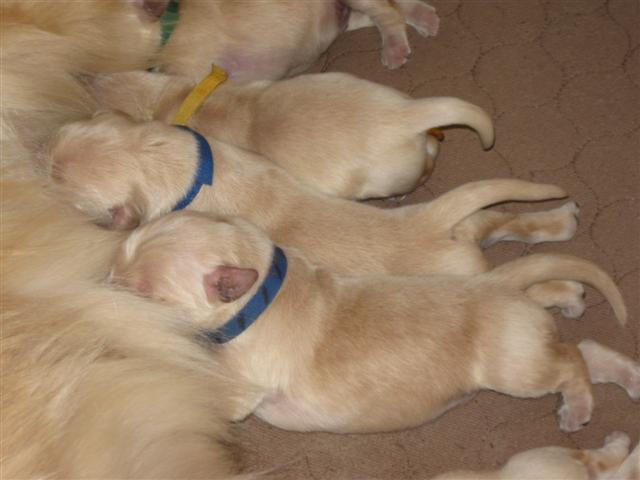 The Blues Brothers 4 days old
below 3 of the girls day 8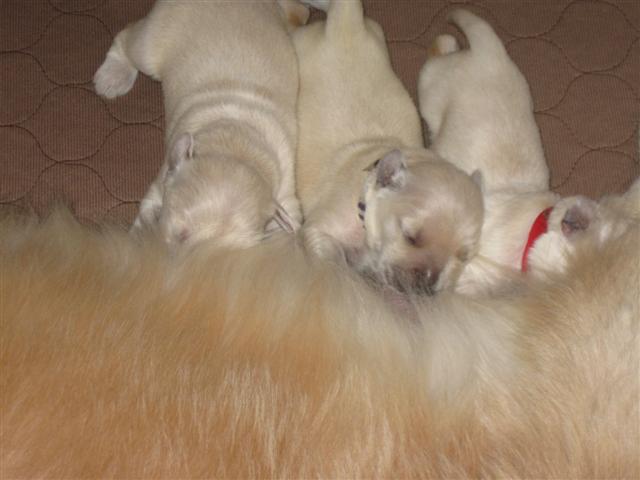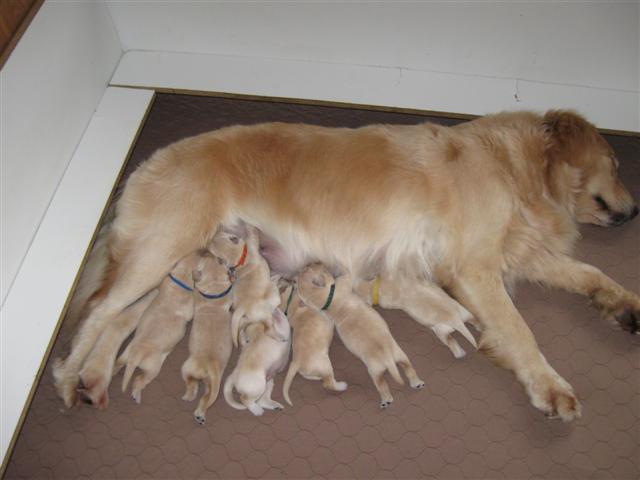 above Orange zebra girl gets a piggy back ride from her brothers
The Four Girls below day 8 and sweet orange zebra girl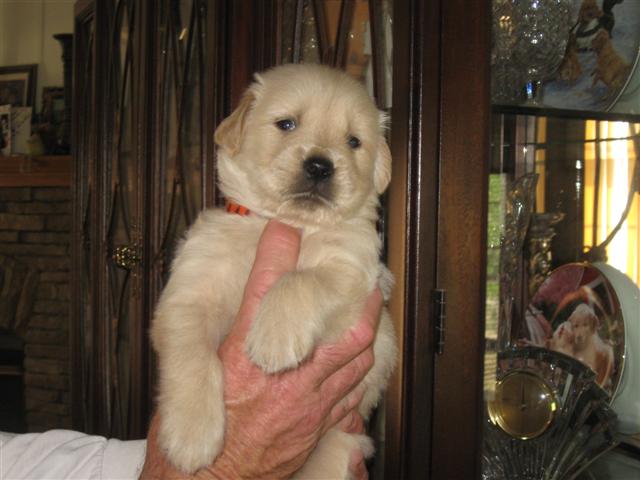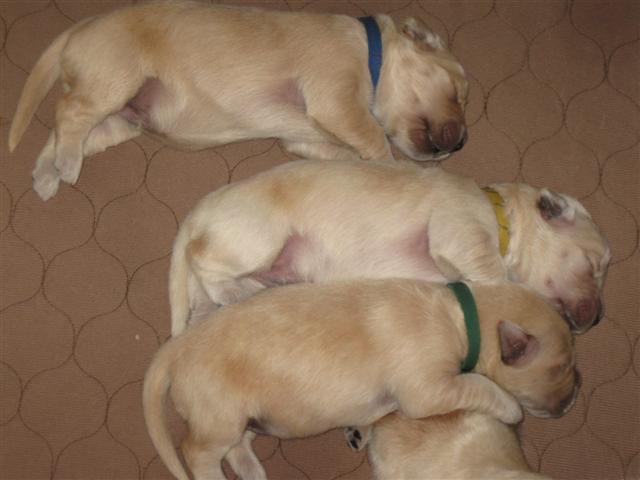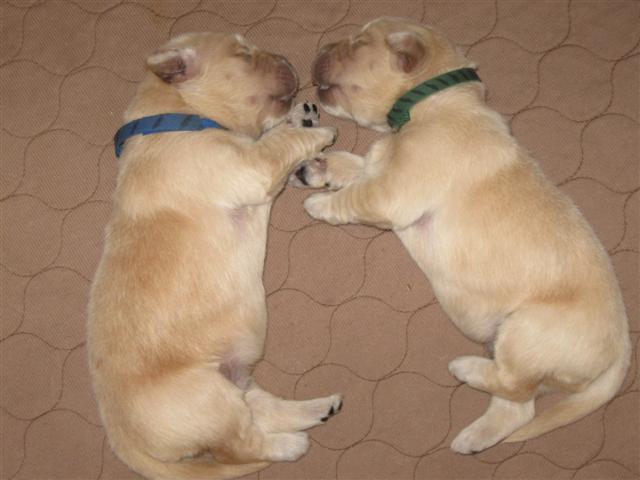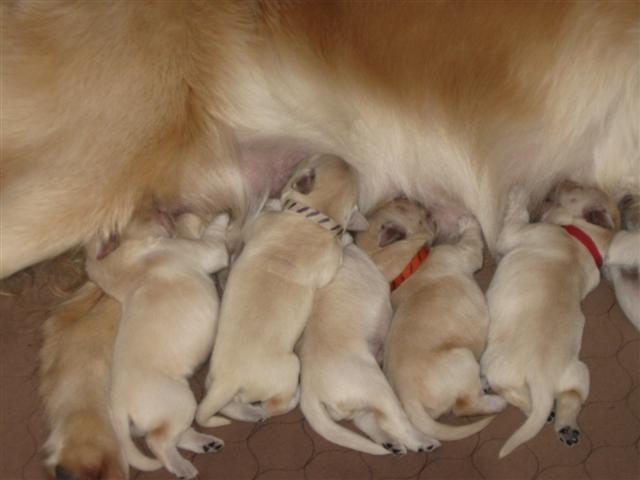 Pedigree

Parents
GrandParents
GreatGrandParents