About Us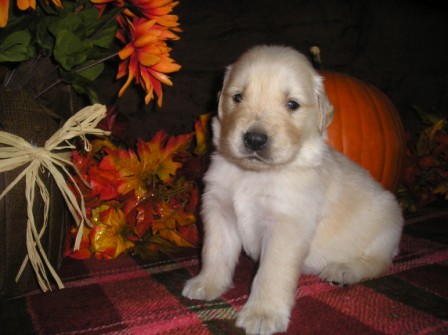 Welcome to Wonderland's Golden Retrievers we are located in Melrose Florida
on 23 beautiful acres where our dog have plenty of room for exercise, and bird chasing
our dogs are conditioned and trained daily we are NOT a kennel our dogs live in our home with us and our very much part of our family
We are very proud of our dogs and our Breeding program.
I have been following Pat Hastings Structure in Action method which
has been working well for us from our first litter we also are big
fans Of Pat Trotters Breed to Succeed and I am very excited about our future litters.
Our dogs are not only our pets and Show dogs they are
also Our best friends they are truly part of our family.
Our litters are carefully planned and are always evaluated in person by Pat Hastings herself Via
Puppy Puzzle method which we believe in whole heartedly.
We are small hobbies breeders that bred maybe once a year for ourselfs for the show ring all our show dogs have OFA Hips elbows heart Board certified and eyes Board certified
We are proud Members of
Mid Florida Golden Retriever Club
Please feel free to return back to our site as often as you
like we are always adding new photos..
Wonderland's Golden Retrievers
Diane & Vern Gank