Presents
BISS AM.GCH.BR.GCH Delavega's Orange Crush In Wonderland OS
Sire: BISS Ch Ag-Golden Age Porto Alegre
Dam: BISS Ch Nautilus I Drempt Of San Pedro
Whelped: 2/12/2010
CONTACT DIANE GANK 352-451-3700 FOR STUD QUESTIONS ONLY
NO CALLS ABOUT LITTERS PLEASE EMAIL FOR THAT.
BACK TO BACK BEST IN SHOWS #3 #4 In Brazil first weekend in the Ring .
OFA Hips EXCELLENT GR-105223E24M-VPI OFA Elbows NORMAL GR-EL26104M24-VPI
OFA Cerf GR-361335 OFA Cardio GR-CA21120/21M/C-VPI

BACK TO BACK GROUP 1ST FIRST WEEKEND OUT AS A SPECIAL


Crush New Grand Champion with 6 Majors last 4 points was Owner Handled Judge Arley Hussin

New Champion and Best of Breed over 6 Specials including the number 1 Golden in Country from The BBE Class 4 point major Thankyou Jane for the winners dog and thank you Junior handler Ryan Herazon for the Best of winners and Best Of Breed whoo hoo what a way to finish his Championship.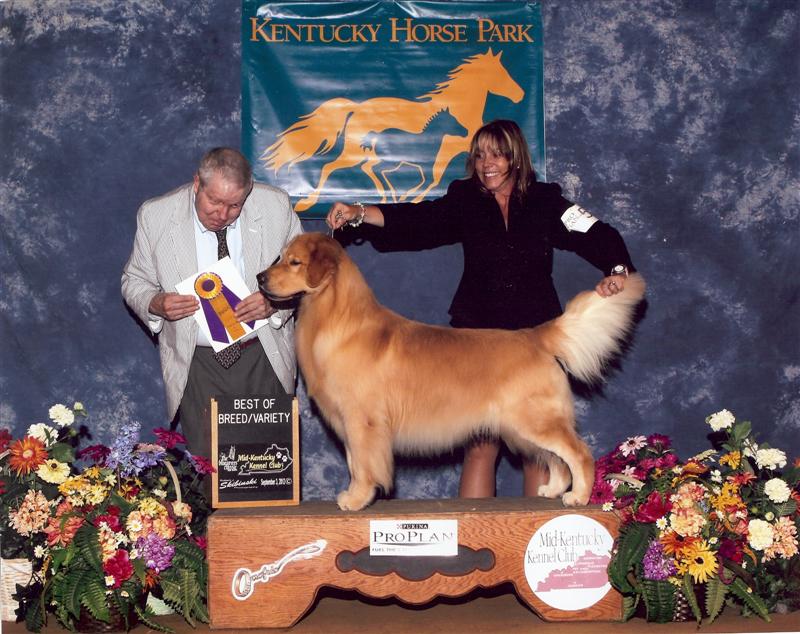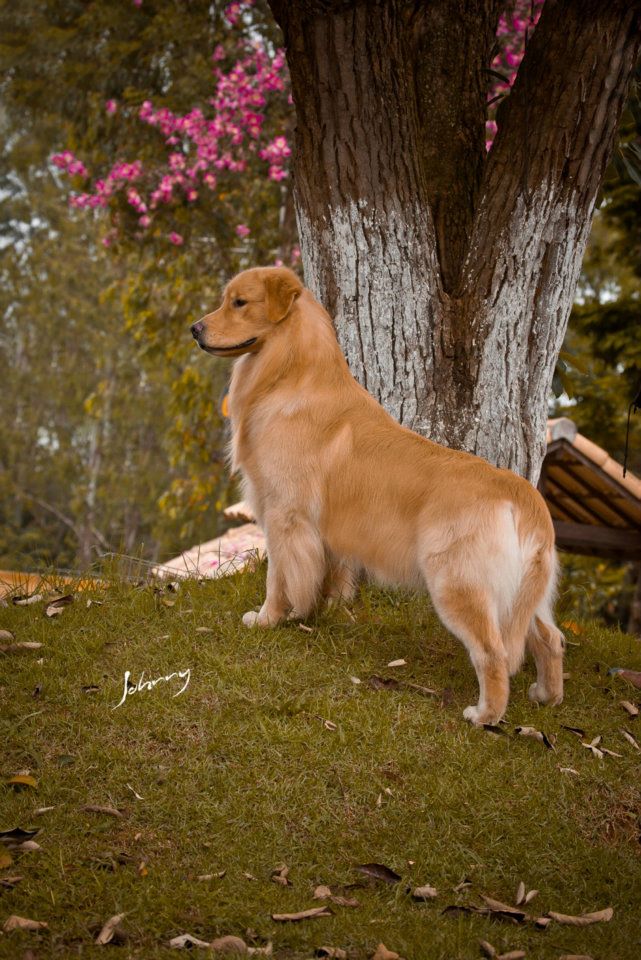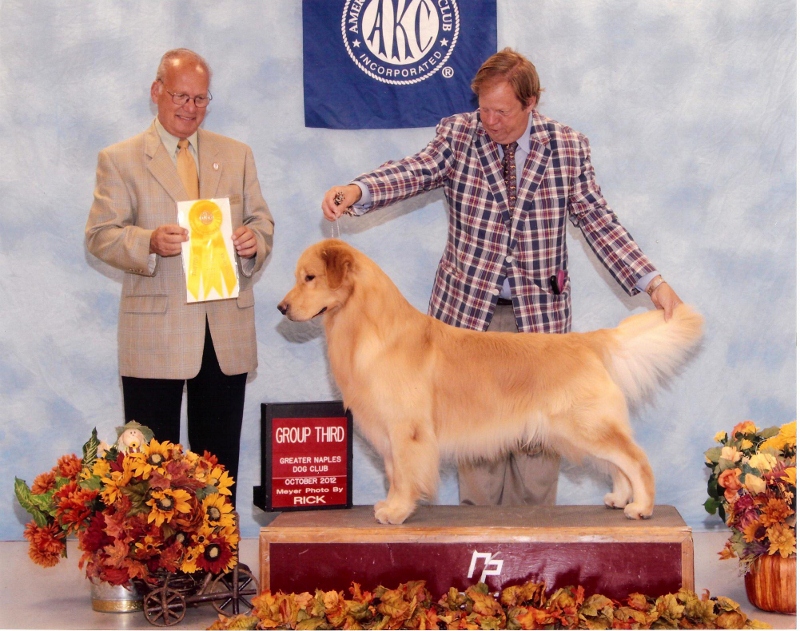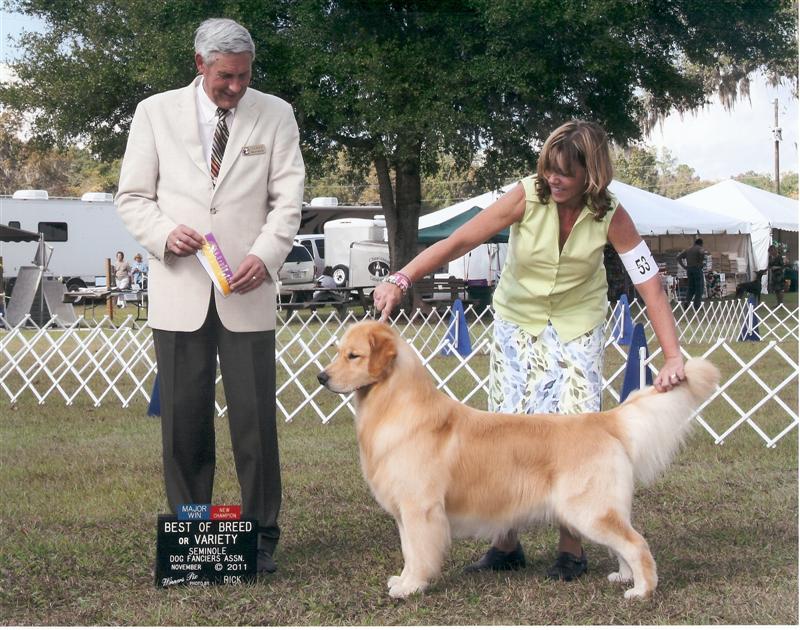 Above New Champion Crush Thank You Judge Brian Meyer for this wonderful win...Thankyou Jane for everything your the best :)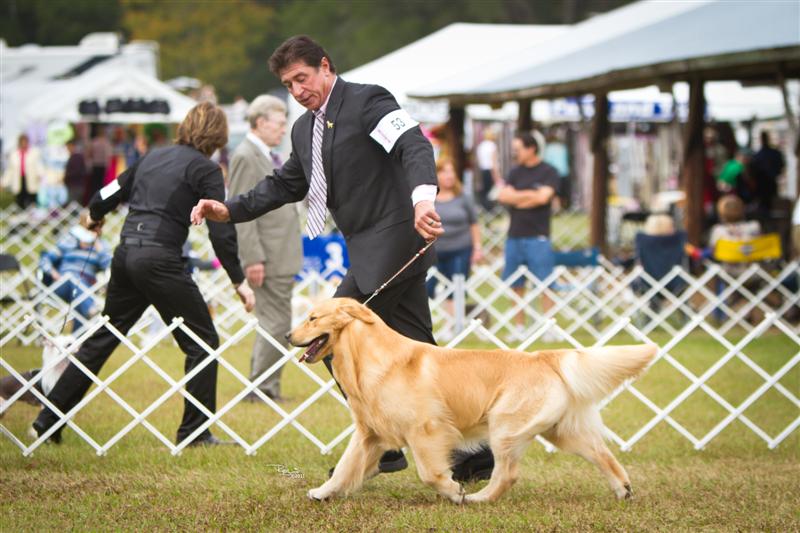 Crush first major Best Of Winners from the B.B.E class first weekend in the ring with Jane and Erika. Thank you Judge Gloria Geringer.
Crush goes on the following weekend to win back to back Best of winners from the BBE Class..
5 Points from Puppy classes owner handled by Vern in the Puppy Classes
Rest of points from the Bred by Classes Owner handled by Jane Myers and Erika Bigott
BOW first time in Ring at just 7 months old
BACK TO BACK WD/BOS OVER SPECIALS FROM 9-12 PUPPY CLASS OWNER HANDLED By VERN
Back to Back BOW & WD Just 12 months old OWNER HANDELD by Vern
Below Crush 17 months old August 2011
We are thrilled to Co-own Crush with Jane Myers and Erika Biggot

Above Crush Hilton Head SC Winners Dog Judge Pat Trotter Owner 12 months old crush wins Back to Back again

Above SC Judge Paula Hartinger Gives Crush Best of Winners at 12 months old

WD/BOS Over Specials 9-12 class Owner Handled Thank you Judge Joseph Gregory Charleston SC Kennel Club 1-29-11

Above WD/BOS Over Specials 9-12 class Owner Handled Thank you Judge Jon R Cole 1-30-11 Charleston SC

Above Crush Best Of Winners 7 months old first Time in the ring Thank you Judge Carole Beattie and Greg Myers
Below are a few shots of Crush and Erika in the 6-9 sweeps class at the 2010 GRCA Nationals Colorado and the Regular 6-9 puppy dog class with Jane :) at the Nationals.

















( Below) Crush playing with Joker fun in the Sun getting in shape for the 2010 GRCA Nationals


Above Crush being Conditioned just 6 months old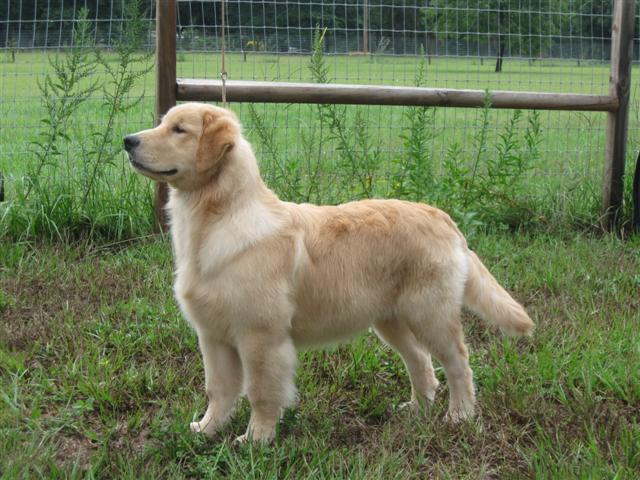 Crush 5 months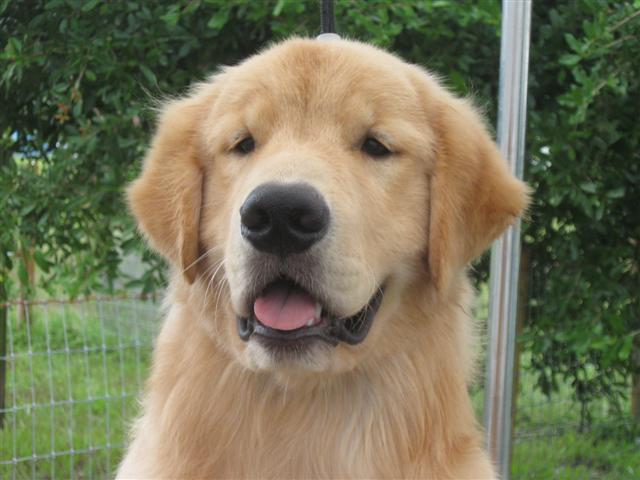 Beautiful Head 5 months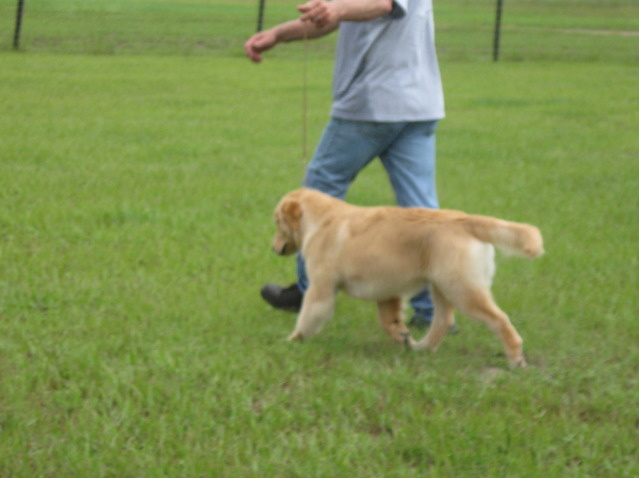 Above Crush Practice gaiting ........ 5 months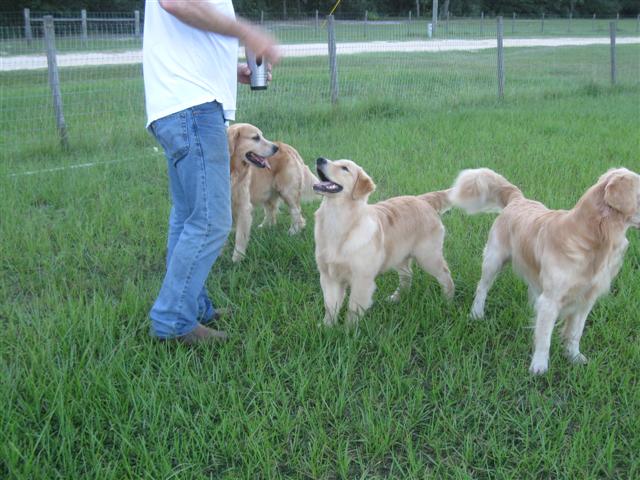 Crush learning the ropes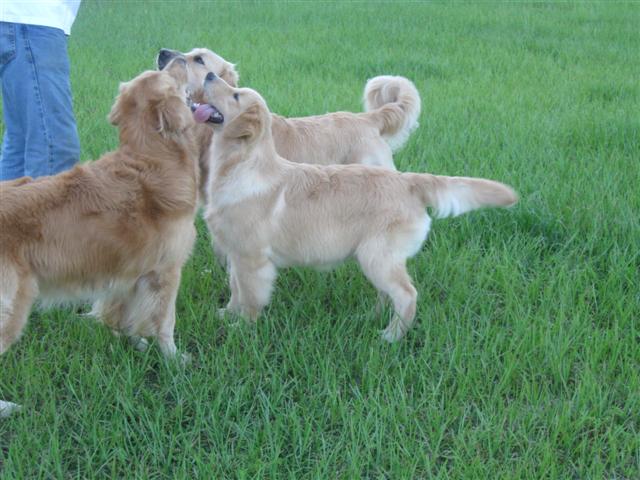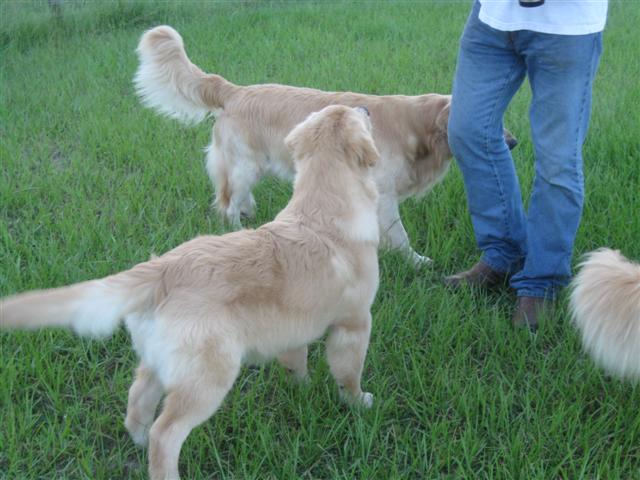 Crush will make his first ring apearance September 2010 Nationals
Thank you Jane Myers and Erika Bigott for This Very Special Boy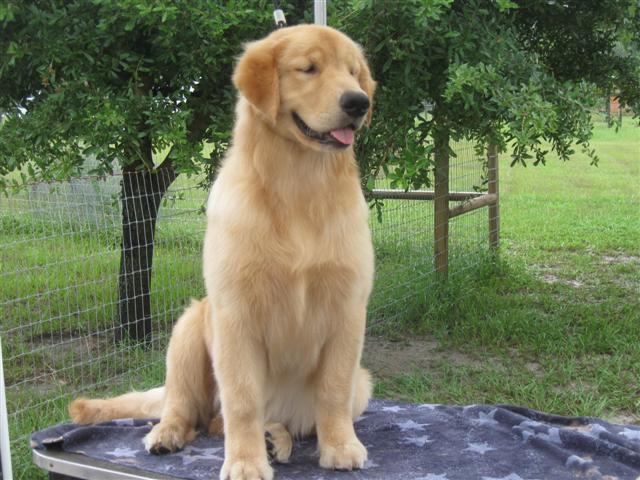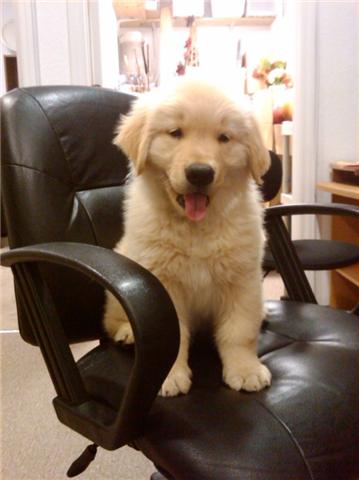 Baby Crush 7 weeks old photo by Jane Myers
Achievements:
Back to Back BEST IN SHOWS #3 #4 First weekned in Brazil from the classes..
Finished his American Championship from Puppy classes owner handled by Vern Gank 5 points and Bred by classes by his breeder Jane Myers 10 points back to back majors BOB over 6 specials including the number 1 golden in the Counrty Crush finished from the Bred By Classes in 3 weekends.. This is a Very Special Boy ..